Enjoying 3D Blu-ray disc on TV is convenient if you own a 3D TV, a 3D Blu-ray player, and the corresponding 3D glasses, but playing 3D Blu-ray on the computer would be a little tricky. If you want to play 3D Blu-ray disc on PC or Mac, a Blu-ray drive that supports 3D Blu-ray, a pair of 3D glasses and a 3D Blu-ray player software are all necessary. Due to this kind of Blu-ray player software is comparatively rare, it may not an easy job to select the suitable one.
We divide this article into four parts, show you the best Blu-ray Player & 2 best 3D Blu-ray player software, how to play 3D Blu-ray on your PC and offer some of the 3D movie sites so you can get more 3D videos to play.
Before We Start – The Best Blu-ray Player You May Need
It's not an easy job to find a powerful and useful Blu-ray Player that meets your needs, let alone 3D Blu-ray player software. There is not every program like VideoByte Blu-ray Player that can smoothly play Blu-ray disc/folders/ISO with cinema-like enjoyment. It can easily remove the region code and DRM so that you can enjoy your favorite Blu-ray movie on your computer. All you need to do is to insert the Blu-ray disc in the connected drive and play back movie in this Blu-ray Player. The full license of the program is $34.95 for a lifetime – save more than other similar programs. Although VideoByte Blu-ray Player cannot play 3D Blu-ray movies at present, it shows its profession and perfect performance on Blu-ray playback. And, their technical team is developing this function.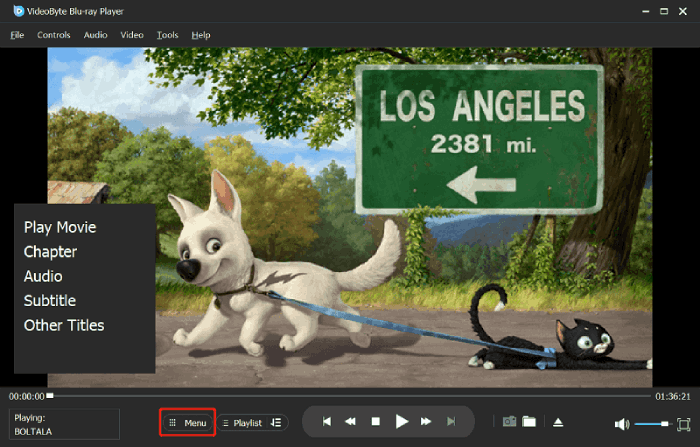 More Information about VideoByte Blu-ray Player:
4 Best 3D Blu-ray Player Software for Windows and Mac
PowerDVD is the world's leading Blu-ray, DVD, 3D video & 4K media player. It fully supports playing 3D Blu-ray discs, even it is a 4K UHD Blu-ray. Due to its strong functionality, PowerDVD is favored among many 3D Blu-ray users. The main reason that some of the users may reject this software may be its price. You can get it at $99.95.
Notice: The 3D media playback feature is no longer supported in the new version of PowerDVD released after April 2020. If you are one of its users, don't update the program so that you can still use 3D media playback functions.
VLC media player is totally free. But basically, you can only use it to play the 3D Blu-ray movie in a regular format that you have downloaded on site because it does not support many encrypted commercial Blu-ray discs, even if you install the Keys Database and AACS Dynamic Library. Move on to learn how to play 3D Blu-ray movie on computer.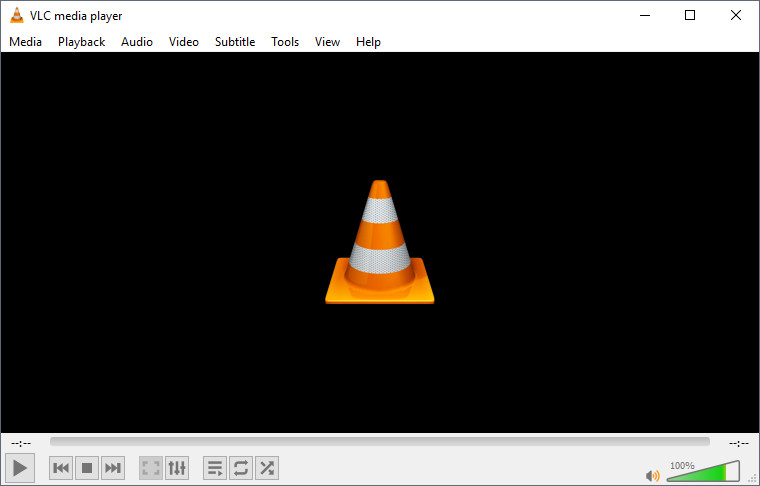 DVDFab Player is another ideal 3D Blu-ray player that supports 4K Ultra HD Blu-rays, Blu-rays, DVD and various videos. It's capable of decoding and playing 3D Blu-ray discs with high-quality video and audio performance. This 3D blu-ray player software enables you to enjoy the video playback in up to 8K, and it always provides multiple video & audio enhancements for better performance of playback. However, the 3D display feature is only supported in the Ultra version that will cost you $99.99 for a lifetime liscense.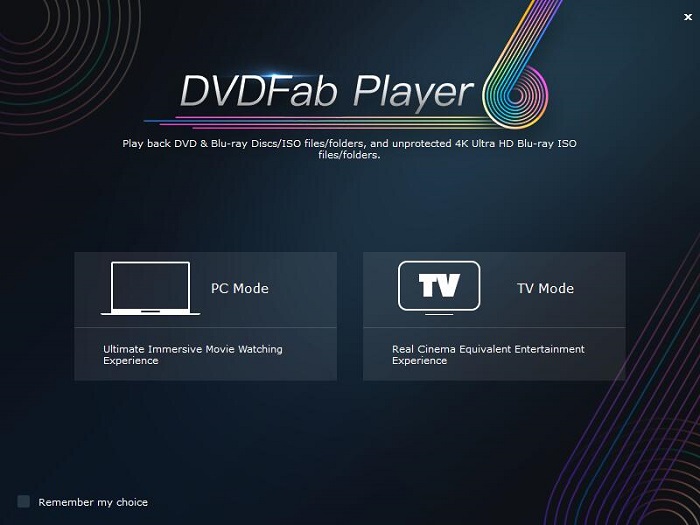 Top 4. Leawo Blu-ray Player
Leawo Blu-ray Player is the best free option for playing 3d blu-ray movies for it's one of the few free 3D blu ray player software in the market you can find. To play 3D Blu-ray on PC, you just need to click "Open Disc" and choose the video. Then this program will automatically decode the 3D files and display it in a proper 3D playback mode. However, it only supports resolutions of up to 1080P and that means you have to compromise if you just want to experience 3D movies at home. Meanwhile, make sure you're prepared for the almost 1-minute-long decoding times it will take while other players take a matter of seconds.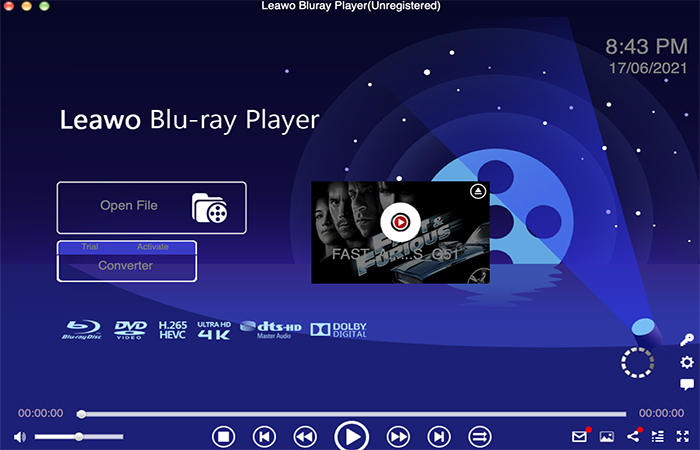 Now with the basic knowledge of these 3D Blu-ray player software, please move on to learn how to play 3D Blu-ray movie on computer via the totally-free VLC Media Player.
How to Play 3D Blu-ray Movie on Computer
Before playing 3D Blu-ray movie on VLC, make sure you have installed the side by side (SBS) plugin which allows users to get 3D effects within VLC. And you need to prepare a pair of red-and-blue 3D glasses.
Step 1. Launch VLC Media Player and add the 3D movie into this program.
Step 2. While playing 3D side by side Blu-ray movie with VLC, you can click on "Tools" > "Effects and Filters" from the top column.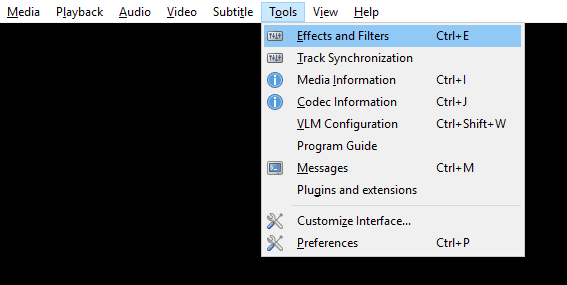 Step 3. In the pop-up window, switch to the "Video Effects" tab. You need to click on the pointing-right icon to find "Advanced" tab. Then, check the "Anaglyph 3D" box.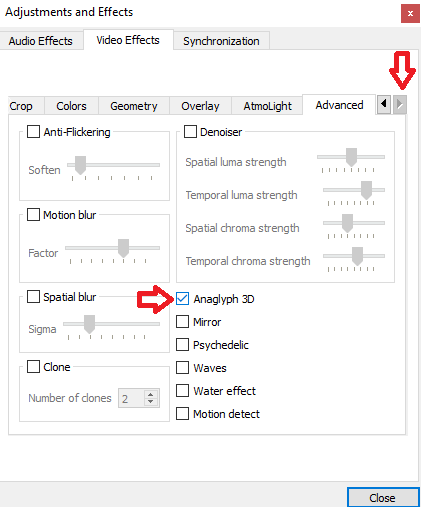 Now you can put on your red-and-blue 3D glasses to enjoy your 3D movie.
Find More 3D Blu-ray Movie - Best 3D Video Download Sites
You can easily purchase 3D Blu-ray discs from Amazon, eBay, or download 3D Blu-ray movie from some 3D movie sites. I don't need to introduce them. You can have a look at yourself.
YouTube has millions of 3D videos. You can filter them by choosing "3D" in the "FILTER". Also, use VideoByte Online Video Downloader to download the 3D movie you like from YouTube.
This site allows downloading full HD 1080P movie, even enjoy viewing in the virtual reality.
"The Pirate Bay is the galaxy's most resilient BitTorrent site". That's true, you can find almost any 3D Blu-ray on it. However, the website is often being blocked.
In this post, we have introduced the best 3D Blu-ray player software. You can choose one of them to play 3D Blu-ray movies on your Windows/Mac according to your need. Feel free to enjoy.