VideoByte Blu-ray Copy is the most convenient tool to copy Blu-ray to Blu-ray discs or hard drive with super-fast speed.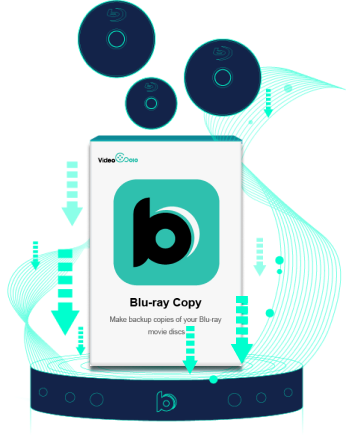 Clone Blu-ray Movie to Blu-ray Discs
With advanced Blu-ray copy technology, VideoByte Blu-ray Copy is able to 1:1 copy the Blu-ray to another Blu-ray disc. 3D Blu-ray is perfectly supported too. The 3D effects in the source disc can be fully retained. The supported Blu-ray formats are BD-R, BD-RE, BD-R DL, BD-RE DL and the supported Blu-ray types are BD50, BD25.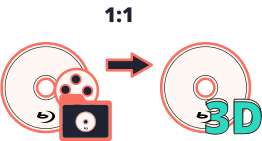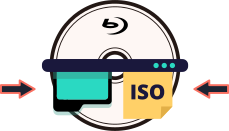 Copy Blu-ray to Hard Drive
Blu-ray folder or Blu-ray ISO image file can completely preserve the information of the original Blu-ray disc. This Blu-ray copy software enables you to backup Blu-ray to hard drive in the form of Blu-ray folder or ISO file. You can also customize the copy mode. The subtitle tracks, audio tracks, and the Blu-ray title can be freely selected.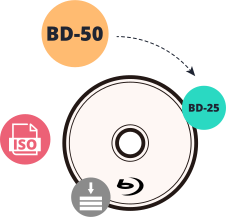 Want to copy a BD-50 disc but only have a BD-25 blank disc? Don't worry. VideoSolo Blu-ray Copy can compress BD-50 to BD-25 with spotless quality. Whether copying the full Blu-ray or copying the main movie, this application can compress the content to perfectly fit the BD-25 disc.
Provide Four Different Copy Modes
Offering four Blu-ray copy modes including "Full Disc", "Main Movie", "Clone", and "Write Data". You can choose your desired title, audios, and subtitles to copy.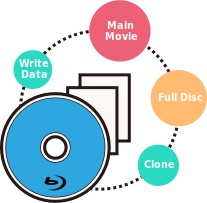 Copy Blu-ray with Four Copy Modes
The program will automatically check the main movie title. You can change to check another and freely retain its subtitle tracks and audio tracks. Enables you to preview before copying.
Under this mode, there are no other custom settings. It will make 1: 1 Blu-ray to blank Blu-ray disc copy, or 1:1 Blu-ray movie to ISO image file copy with extremely high quality.
Copy the entire Blu-ray disc/folder/ISO to another Blu-ray disc, Blu-ray folder or ISO image. Allows compressing the whole disc from BD50 to BD25, and converting Blu-ray audio to AC3.
This mode is for burning the blu-ray folder or ISO image file that stores on your computer to Blu-ray discs or Blu-ray ISO file.
This program allows me to decide which Blu-ray title and audio tracks to copy and how fast to copy: fast speed/normal quality or slow speed/high quality. It provides the best quality for ripping Blu-ray.
VideoSolo Blu-Ray Copy is a handy instrument to copy Blu-ray and Blu-ray disks or hard drives in a very quick way.
I have never done this stuff before and there's one time I had to back up a Blu-ray movie disc to my computer and this simple tool helped me finish the job very quickly.

The easiest application for making Blu-ray copies.