Top 7 Free Blu-ray Player for Mac [2023 Updated List]
Since Apple stopped distributing the Mac series computers with a built-in optical drive in 2012, you may find it a more difficult task to play Blu-ray on Mac. You have to cost $100 - $160 to equip a reliable external optical drive (such as Sony and LG). Under this circumstance, it may be another burden to find a region-free Blu-ray player app to ensure smooth Blu-ray playback. What's worse, the market is awash with free Blu-ray player software that fails to recognize a region-locked Blu-ray disc.
To sweep your worries away and get you a wonderful night to enjoy your Blu-ray collections, we've rounded up the top 7 free Mac Blu-ray player software, among which completely free software and paid software that offers free trials are both included. Also, you will have an insight into their pros and cons. Just keep reading and find the Blu-ray player for Mac you like the most!
Part 1. A Professional Mac Blu-ray Player that We Recommend
Our top recommendation for you is VideoByte Blu-ray Player. This outstanding Blu-ray player wins many loyal users for its expert performance in playing Blu-ray disc, Blu-ray ISO, and Blu-ray folders on Mac. Meanwhile, it provides a professional solution to decrypting disc DRM protection and unlocking region codes so as to ensure 100% success in playing all the Blu-ray discs you purchased from all over the world. Apart from its high compatibility of playback with SD videos, HD videos and 4K videos, it also supports various advanced audio decoding technologies like Dolby, DTS, AAC, TrueHD, DTS-HD, etc.
Better still, with all Blu-ray disc content reserved, you can easily control the menu, including jumping to the target chapter in one click or selecting the subtitles and audio tracks you need with VideoByte. Besides, the whole Blu-ray playback process is really easy and intuitive, so you won't meet any trouble during you using this professional Blu-ray player for Mac. Since VideoByte Blu-ray Player is expertise in playing Blu-ray on Mac, you need to pay for activating its full functions. But it will offer a 30-day free trial, and you can try it first to consider buying it or not.
VideoByte Blu-ray Player Highlights:
30-day free trial;
Bypass region codes and protections easily;
Supports playback of Blu-ray discs/folders/ISO files and BDMV files;
Outputs Blu-ray movies at 4K Ultra-HD quality without any loss of frames;
User-friendly operation;
Dolby digital, DTS, etc. to deliver crystal-like listening enjoyment;
Available on Windows/Mac systems;
Compatible with all multimedia formats.
3 Simple Steps to Play Any Blu-ray Movie Discs on Mac
To play Blu-ray disc, you need to prepare an external optical drive connected with your MacBook Pro, iMac, etc. Then connect your Mac computer to the Internet.
Step 1. Download and launch VideoByte Blu-ray Player on your Mac. Then click "Open Disc" button to load the Blu-ray movie.
Step 2. Then the program will pop up a window, and you can select the Blu-ray disc and click on "OK" to continue.
Step 3. After loading the Blu-ray disc, a Blu-ray menu will appear. Then, you can select the "Subtitle", "Audio Track" and "Title" that your preferred. Or you can directly start watching the Blu-ray movie on Mac by clicking "Play Movie".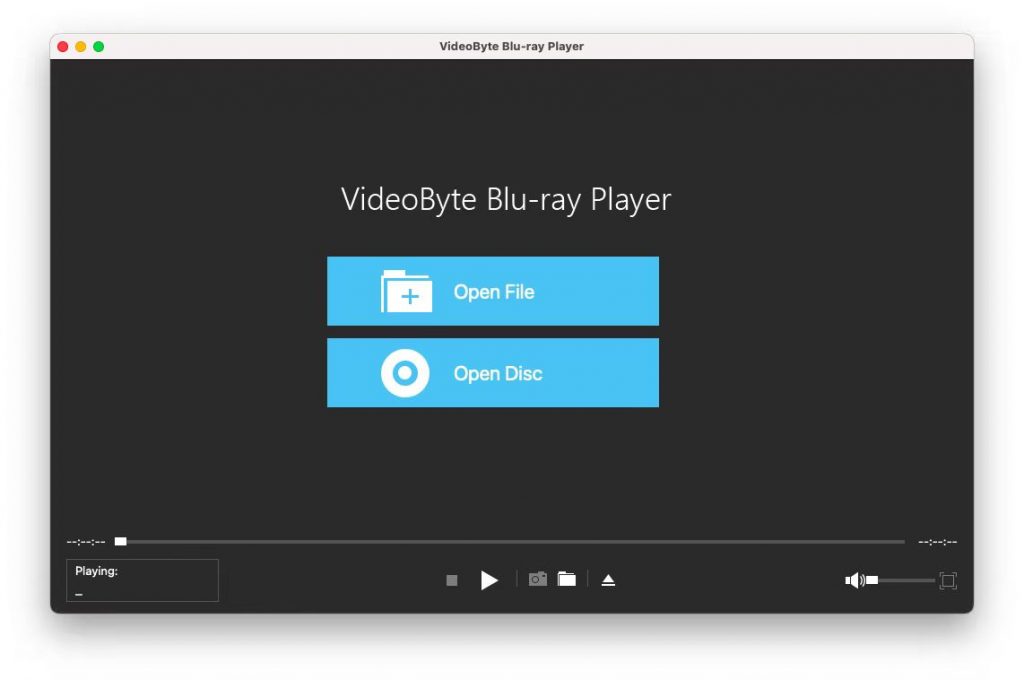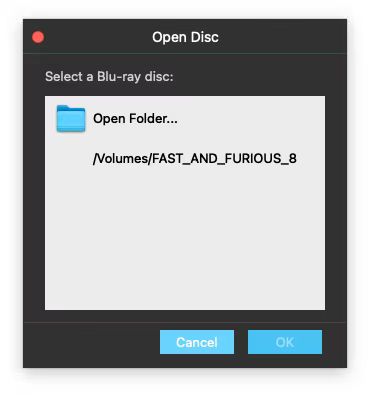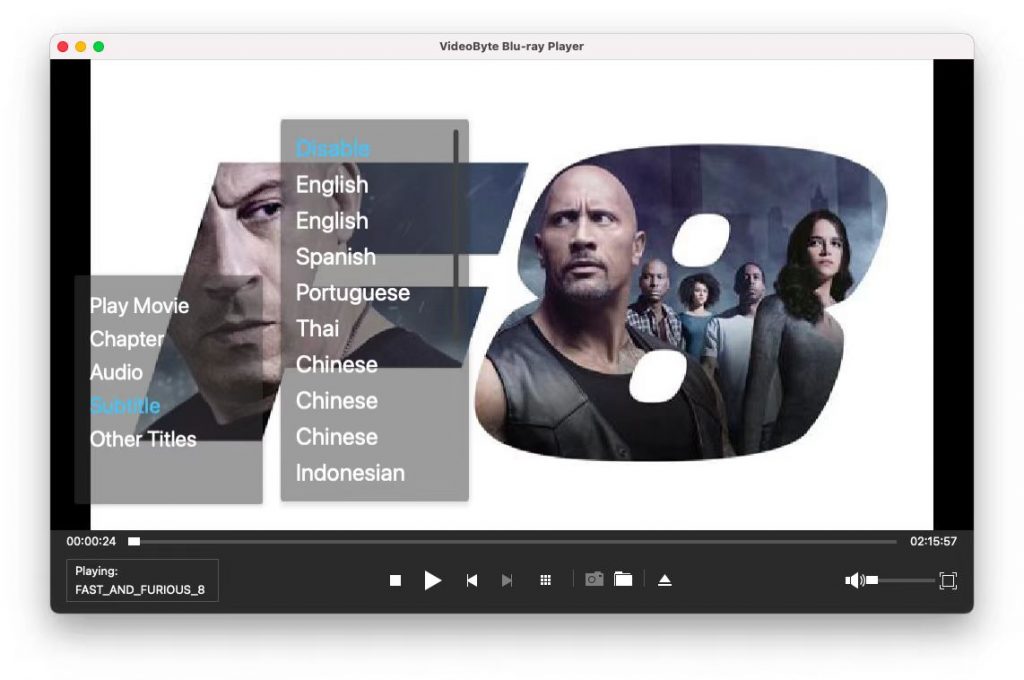 VideoByte Blu-ray Player
 is really a good choice for convenient Blu-ray playback and delivers you a cinema-like experience. Free to download and have a try!
VideoByte Blu-ray Player:
Unlock protection armed on the Blu-ray disc easily;

Conveniently play DVD Disc/Folder/ISO file;

Easy-to-go menu for better control of playback;

Provides GPU acceleration for keeping fluent playback;

Free lifetime technical updates and in-prompt technical support;
Supported OS:
Windows 10/8/7/Vista/XP (SP2 or later); Mac OS X 10.7 or above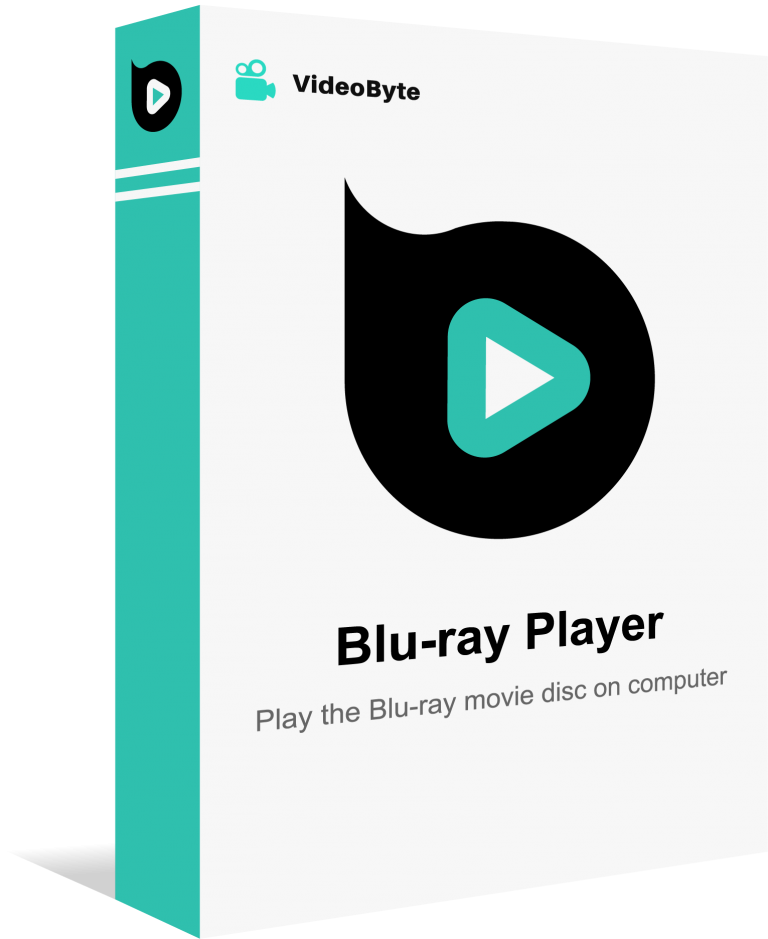 You can check the video below to get more information about VideoByte Blu-ray Player.
Also, we provide other top 7 best free Blu-ray player for Mac with detailed review. You can also scroll down to the end of this article and see the complete
comparison
between them.
Part 2. Other 7 Free Blu-ray Player for Mac 2023 (Detailed Review)
Top 1. VLC Media Player for Mac: Free but Tricky
Developed by the folks at VideoLAN, VLC Media Player is a well-known and versatile player for Mac & Windows that can easily play DVD, CD, and VCD discs. Better still, the 2.0 and later version can perform as a free Blu-ray player to help you smoothly play non-protected Blu-ray disc on Mac, though you need to add some plugins in advance. VLC also supports playback of protected Blu-ray discs. However, you may aware that latest keys database was updated in 2018 which results that it cannot deal with all disc protection technology. We also list the detailed steps in this article: How to Play Blu-ray Movie with VLC on Windows & Mac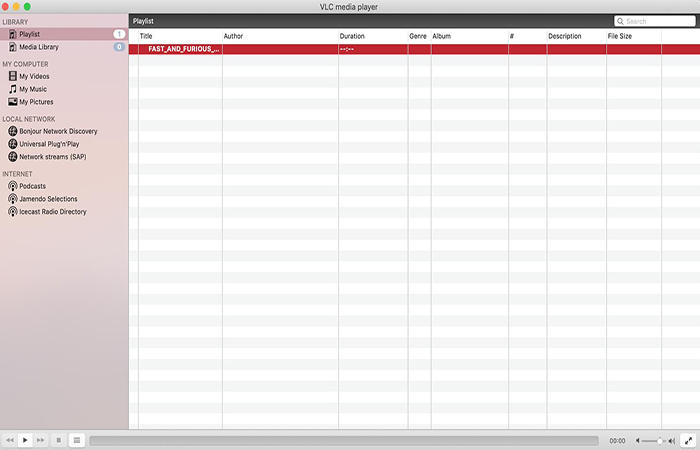 Pros:
No spyware and safe.
No pop-up advertisement.
Multiple customization settings.
Open-source freeware.
Cons:
Cumbersome steps are required to play Blu-ray discs.
Not all Blu-ray movies are supported.
No Blu-ray menus so that users must select a title to play manually.
Some playback problems such as subtitles delay, no sound appearing when playing commercial Blu-ray.
Top 2. Leawo Blu-ray Player: Free but with Low Resolution Support
Leawo Blu-ray Player for Mac is a real Mac Blu-ray player that offers comprehensive solutions for users to play Blu-ray disc, folder, and ISO image. It also provides the Blu-ray menu to let you fully control the media playback. However, it only supports videos quality up to 1080P. And during our testing, it appears several annoying problems. For instance, when playing a Blu-ray disc on old computers, the program always crashes and becomes unstable. Despite the odds of unexpectedly down, it still serves as an easy-to-use region free Blu-ray player. 
In addition, Leawo Blu-ray Player provides a totally free Mac Blu-ray player service at the expense of unresponsive customer support. Some users complained that they would give them negative stars because they didn't hear from the support team once.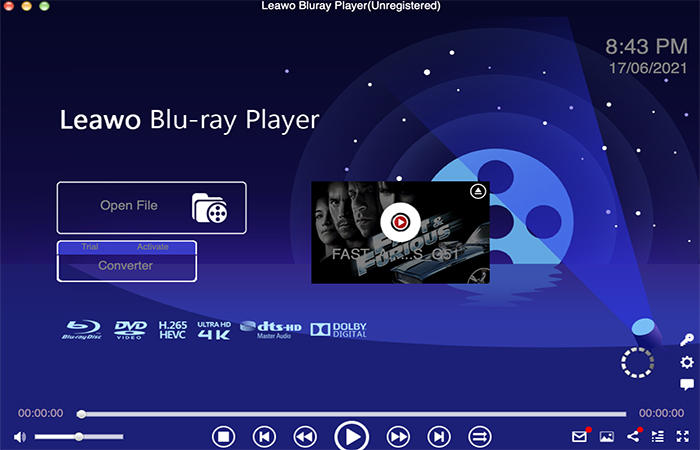 Pros:
Supports Blu-ray disc in all regions.
Provides Blu-ray menu control.
Able to play video/audio files like 4K MKV, HD AVI, SD MP4, etc.
Simple to use and has an intuitive interface.
Cons:
Up to 1080P quality of video playback
Crashes several times when start playing Blu-ray/DVD disc.
A little hard to use the virtual mouse to control the Blu-ray menu.
The speed of loading Blu-ray disc can take 35 seconds which is slower than other products.
Uses too much CPU of computer.
Ads included.
Terrible customer support.
Top 3. Macgo Mac Blu-ray Player: Limited Blu-ray Support
Macgo has two version Mac Blu-ray players for Mac users. What we introduce today is its basic and dedicated Blu-ray Player - Macgo Blu-ray Player, the blue icon software. This Mac Blu-ray player can decrypt commercial Blu-ray disc easily. But when it comes to playback experience, Macgo Blu-ray Player may pale in comparison with other free tools such as VLC. It may get laggy and sometimes drop frame or get stuck.
Other factor that could affect your experience is its watermark. Unless you upgrade to the pro version, the watermark in the center will not disappear during your viewing. Most importantly, it's not a great option for multimedia files playback as all media files like MP4, 4K video, MKV, FLV, MOV, 3GPP and other formats are not available to play on Macgo.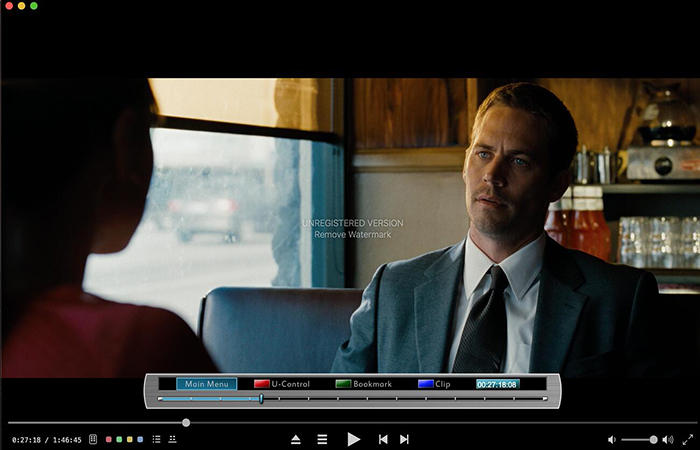 Pros:
Play commercial Blu-ray disc easily.
High video quality supported for playback.
Cons:
Watermark in the picture center.
Consumes high CPU usage.
No support for all DVD disc, DVD files, and Blu-ray folder/ISO files
All media files are unavailable for playback
Top 4. Free Mac Blu-ray Player: Limited Playback Control
As its name suggested, Free Mac Blu-ray Player is capable of playing Blu-ray disc, Blu-ray folder and ISO files totally for free. Users can choose any chapter, audio tracks and subtitles freely to have a wonderful Blu-ray watching experience. It also acts as a common video and audio player to open media files of popular formats including MP4, MOV, M4V, WMV and so on.
Still, the program will impose a watermark when playing your BD discs. And it gives no option to view your Blu-ray movie in full screen. Therefore, if you prefer to create GIFs or take screenshots from your favorite scenes, you need to find an extra editing tools to remove the watermark. Moreover, you won't get 24X7 customer support in the free version.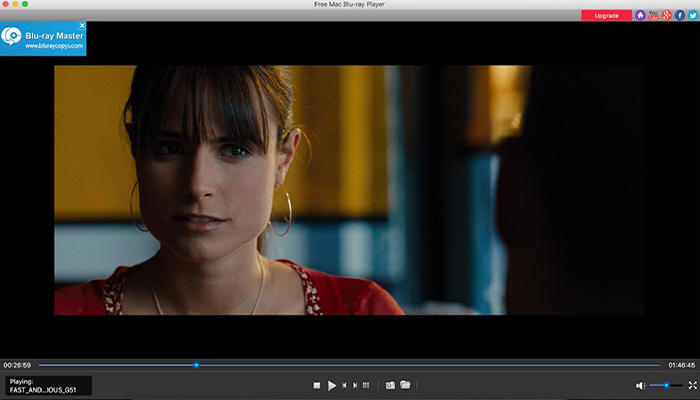 Pros:
Provides Blu-ray disc menu.
No ads and safe.
Cons:
Watermark on top left corner.
No permission to switch to full screen.
Technical upgrade is slow and the latest upgrade was launched in 2019.
Cannot open some newly-released Blu-ray movie discs.
No customer support in free edition.
Top 5. Aurora Blu-ray Media Player: Takes up High CPU Resources
Another Mac Blu-ray player software is Aurora Blu-ray Media Player. It is an ideal Blu-ray player software for Mac. Aurora Blu-ray Media Player can open DVD, ISO, VCD, and HD videos. If you have an outstanding home audio system, you can also get the best sound experience via output channels such as DTS HD 7.1. When watching movies, you may find a scene resonate with you and feel eager to share your feelings with other avid movie fans, Aurora even comes with a share button to conveniently share your reviews with friends on social media.
As powerful as Aurora Blu-ray Media Player is, the software also puts a watermark on its free trial version. Meanwhile, it takes up relatively high CPU resources. So you may need to avoid running multiple tasks when watching Blu-ray movies. Besides, the Aurora media player contains several different settings that may require a steep learning curve to grasp.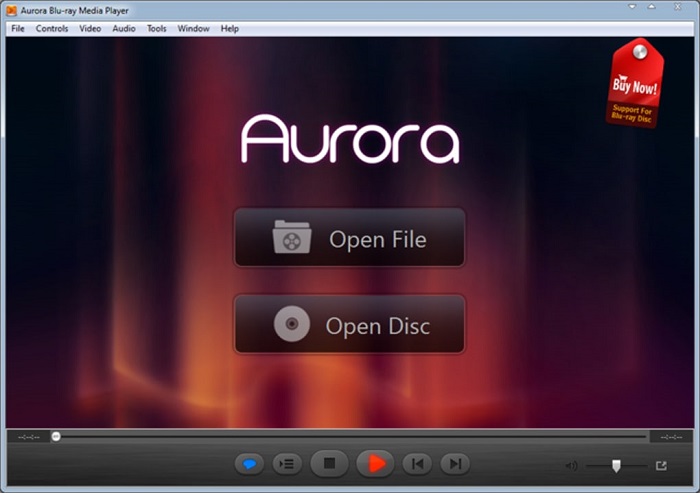 Pros:
Supports multiple languages of subtitles and soundtrack.
Superb sound experience.
Cons:
Has watermark on free version.
Possesses with a rather complex interface.
Top 6. DVDFab Ultra HD Player: Great but Expensive
DVDFab Ultra HD Player is one of the most advanced MacBook/MacBook pro Blu-ray players. Similar to other Blu-ray media players, the program can open Blu-ray discs with main movie titles and background audio. What's more, it offers menu playback controls for DVDs and Blu-ray. To ensure a high quality for viewing, DVDFab Player supports HEVC, 4K UHD, and other digital media files such as AVI and MP4. When playing movies of lossless quality, you can easily perceive the details even if you only have a mediocre monitor display.
However, DVDFab Player is not a totally free Blu-ray player. It only provides 30-day free trial version. You'll have to purchase a license after 30 days, but the cost for its one-year plan almost equals 3 times of other products. Also, the playback process applies transcoding technology to improve the program running performance, and this might happen quality loss when playing the video.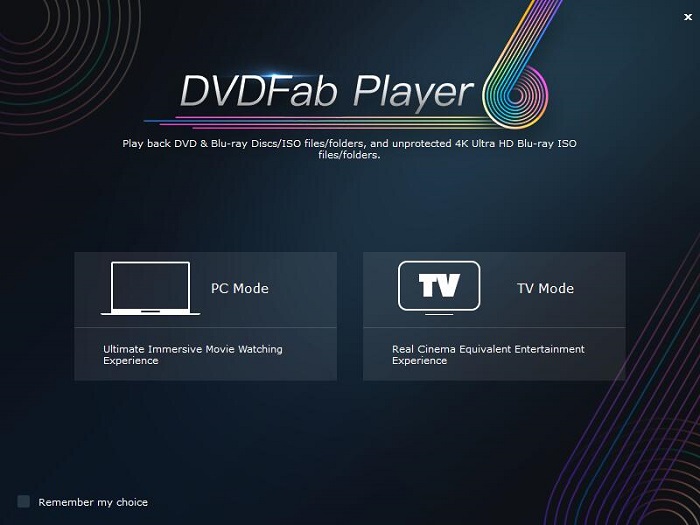 Pros:
Supports 4K Ultra HD Blu-ray and DVD.
Supports most formats such as MKV, MP4, AVI.
Cons:
Free trial only lasts 30 days.
Too expensive to pay for its full version.
Top 7. Elmedia Player Free: Best for Unprotected Blu-ray
Even Mac users may hear of PotPlayer although it is only compatible with Windows computer. And the good news is, the company developed a similar media player that works on Mac. That is Elmedia Player. It serves as a powerful software program to play back virtually all kinds of media files or physical discs. What's more, you can take advantage of this software program to stream video from web browser.
Additional features include downloading external subtitles, and this smart Blu-ray playback utility can fix issues such as audio and subtitles out of sync. Basic playback settings such as pausing video, adjusting volume, and resizing screen are easy to operate as well. For tech-savvy users, they can also find many customization settings to tweak. The only drawback that could hinder your using experience is that the software may fail to work with protected Blu-ray discs.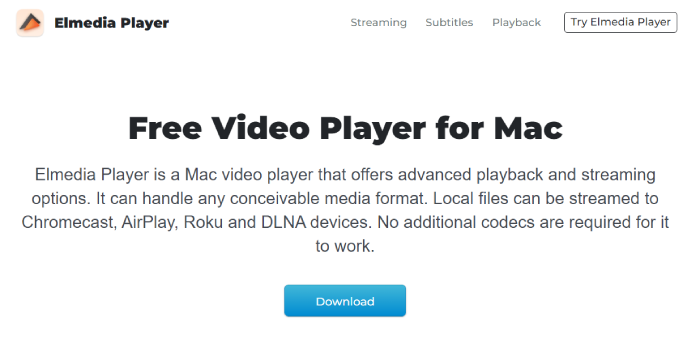 Pros:
Supports thousands of video and audio formats.
Supports subtitles and playlists.
Highly-customizable settings.
Cons:
Can only play unprotected Blu-ray videos.
Part 3. Comparison Between Free Blu-ray Player for Mac
| | | | | | |
| --- | --- | --- | --- | --- | --- |
|   | Play Blu-ray discs, folders, & ISO files | Play protected Blu-ray | Support 4K Ultra HD Blu-ray | Easy to use | Price |
| VideoByte Blu-ray Player | √ | √ | √ | √ | $49.95/ lifetime (with 30-day free trial) |
| VLC Media Player | √ | × (Only support unprotected ones & AACS) | √ (Not stable) | × | Free |
| Leawo Blu-ray Player | √ | √ | × | √ | $44.95/year (Free for basic version) |
| Macgo Mac Blu-ray Player | × (Blu-ray disc only) | √ | × | √ | $29.95/lifetime (Free for basic version) |
| Free Mac Blu-ray Player | √ (Not the latest ones) | √ | √ | √ | Free ($40.21/lifetime for Pro version) |
| Aurora Blu-ray Media Player | √ | √ | √ | × | $49.95/lifetime |
| DVDFab Ultra HD Player | √ | √ | √ | √ | $49.99/year (with 30-day free trial) |
| Elmedia Player Free | √ | × | √ | √ | Free |
The above 7 free Blu-ray players for mac are the most useful playback utilities that we highly recommend. To evaluate if the Blu-ray player will satisfy your needs, you can also consider these factors:
Ease of use.
Its supported video and audio formats for playback.
Navigation menu for playback.
Advanced features such as adding external subtitles or creating a playlist.
Customization settings for playback controls.
However, there is no such thing as a free lunch. You may find that free tools somehow have their limitations. They may not be able to play all your Blu-ray movie collections. Therefore, if you want to play a commercial Blu-ray disc on Mac and get a smoother playback experience, we recommend VideoByte Blu-ray Player, a professional and simple-to-use Blu-ray player for Mac. Try it out to enjoy Blu-ray movies on your Mac.