Though the video-streaming services are quite popular now, those who got lots of DVD collections are still enjoying watching movies with such a DVD. Generally speaking, you can play DVD on Windows 7 or XP, but with the upgrade to Windows 8 and Windows 10, you may find that it cannot play DVD anymore. Thus, you have to find another way to solve this problem. Hence, I would like to show you 3 solutions to deal with playing DVD on Windows 10/8/7/XP.
Solution 1. Play DVD on Windows 7 or XP with Windows Media Player
Windows Media Player is a media player developed by Microsoft that is used for playing audio, video and viewing images on your computer. In general, this Player is built-in software in the Microsoft Windows operating system, if you have a DVD drive and a compatible DVD decoder installed on your PC, you can use Windows Media Player to play a DVD.
Typically, if you insert a DVD, it will play automatically. If you want to play a DVD that is already inserted, just open Windows Media Player, and select the DVD title in the Player Library, then you can play the DVD and enjoy it.
Please be aware that Windows Media Player doesn't support Blu-ray Disc. You'd better use a non-Microsoft program which also supports Blu-ray playback to play Blu-ray Discs.
Solution 2. Play DVD on Windows 8 or 10 with VLC
As for the computer with upgrade to Windows 8 or 10, if you want to play DVD, you are necessary to install a third-party DVD player. First of all, I would like to recommend you VLC Media Player. VLC Media Player developed by VideoLAN, is a free and open source cross-platform multimedia player that plays most multimedia files as well as DVDs, Audio CDs, VCDs, and various streaming protocols.
Second, after installation, launch this program from its Start menu shortcut.
Third, insert a DVD, and then it will rev up automatically. If not, click on the Media menu, select the Open Disc command, choose the option for DVD, and then click on the Play button. You'll notice a full range of controls to play, pause, stop, fast forward, go backwards, skip ahead and behind.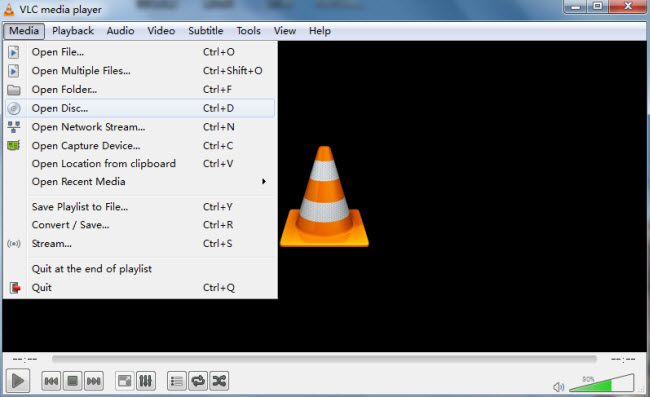 Solution 3. Play DVD on Windows 8 or 10 with VideoByte Blu-Ray Player
In addition to VLC, VideoByte Blu-ray Player is another good choice for you. VideoByte Blu-ray Player is a professional and powerful player that can play Blu-ray disc on PC without limitation as well as playing DVD smoothly.
With VideoByte Blu-ray Player, you can play DVD discs or DVD folders of all region codes no matter commercial or homemade with high quality. It is very user-friendly. Furthermore, you are able to customize the playing effect by adjusting parameter settings such as video quality, audio track and subtitle etc. so as to enjoy your DVD with better experience. As a multimedia player, VideoByte Blu-ray Player also allows you to play all popular video and audio files like MP4, MKV, AVI, MP3 and other formats.
Step 1. Download and Install VideoByte Blu-ray Player
Download VideoByte Blu-ray Player in our official website and install on your computer.
Step 2. Launch the Program
Launch the Blu-ray Player, and then a user-friendly interface will pop up. You can find there are two main functions: "Open File" and "Open Disc".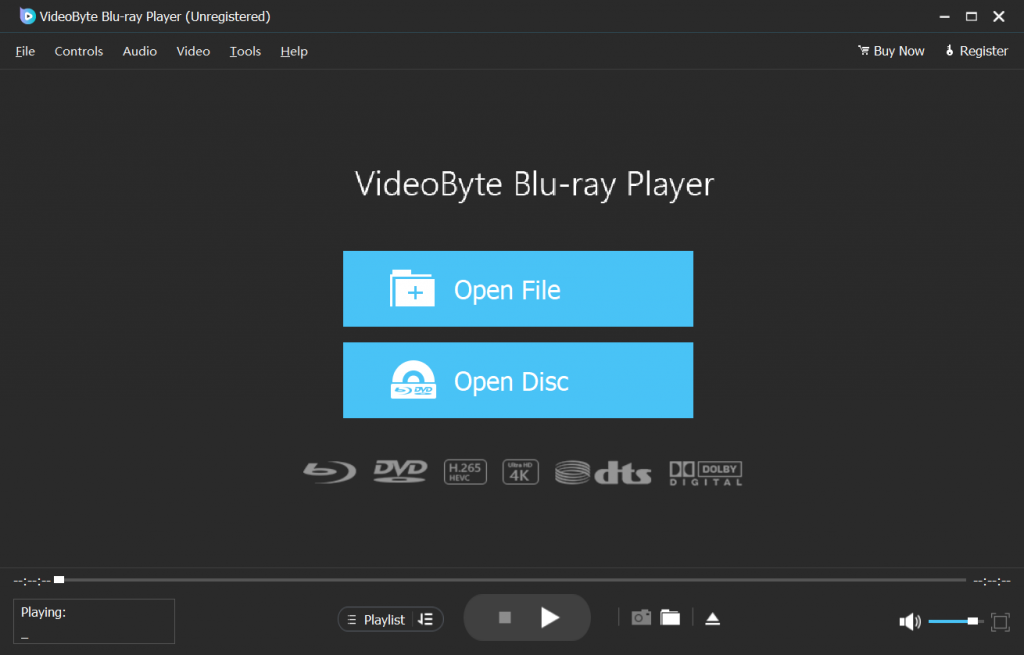 First, you need to connect and DVD drive to your computer and then insert a DVD to the drive. If you want to open a Blu-ray disc or a DVD, click "Open Disc" and load the DVD to the program.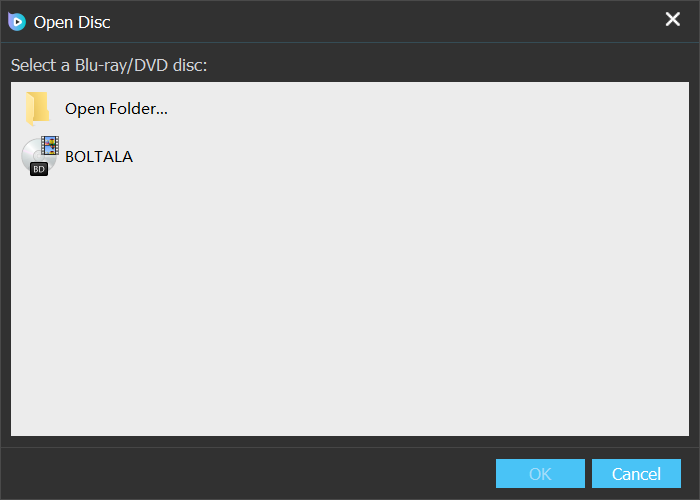 After loading, you will see the main interface of the DVD movie. You can choose the chapter, audio tracks and subtitles you like. Then, click "Play Movie" when everything is ok. Enjoy your movie!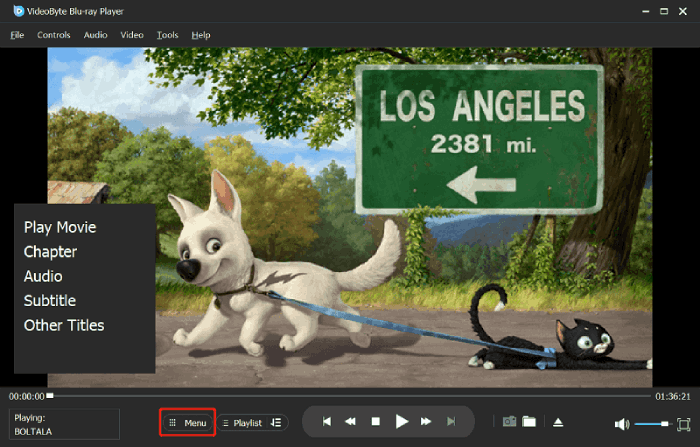 Simple and clear! I bet you must grasp the easy steps for play DVD on Windows. It won't take you too much time, try and do it yourself.
In conclusion, that's the 3 solutions to solve the problem on playing DVD on Windows 10/8/7/XP, and all the solutions are very easy to handle. If you think these 3 solutions are a little complicated, and ask about another way to play DVD on Windows, then I would be very glad to show you another method. Rip DVD to digital can also help you dealing this problem. What's more, with just several simple steps you can have your DVD videos converting into other formats and save them for playback easily.