Region codes are pieces of data that are embedded into Blu-Ray and DVD Discs to restrict the uses. This data, or region code, is read by the player and if it doesn't recognize the region code as compatible or local, the disc will not play.
As the region codes are specific to certain geographical locations, a Blu-ray or DVD disc can typically only be read and played by a Blu-ray or DVD player that was manufactured and/or intended for use in that same specific region. So, here we are going to tell you the information about Blu-ray Regions to help you enjoying Blu-ray movies freely.
Blu-Ray Regions Information
Usually, Blu-ray regions have been separated in three different zones. Check it below:
Region A: North America, Central America, South America, Japan, Taiwan, North Korea, South Korea, Hong Kong and Southeast Asia.
Region B: Europe, Greenland, French territories, Middle East, Africa, Australia and New Zealand.
Region C: India, Bangladesh, Nepal, Mainland China, Pakistan, Russia, Central and South Asia.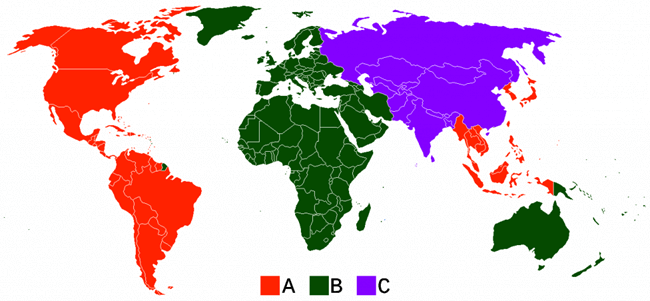 However, many Blu-ray discs have been encoded to support all regions virtually now. That's to say they are region-free. And you can play the region-free discs on any area of the world. To find out if a specific Blu-ray Disc is region-coded or region-free - check out the comprehensive listings at Region Free Movies.com.
Guide - Play Blu-ray Discs without Region Restriction
You know, the Blu-ray discs can't be played on computer directly. But with a VideoByte Blu-ray Player, you can play any commercial Blu-ray disc released in any region. Actually, this Blu-ray player supports any Blu-ray disc, Blu-ray folder, Blu-ray ISO playback on computer for watching. And it isn't restricted by the region codes. To get a Blu-ray disc play on your computer, you need to do some preparation.
A Windows or Mac PC
An external Blu-ray drive
VideoByte Blu-ray Player
Internet connection
Blu-ray disc
Step 1. Install VideoByte Blu-ray Player
Download this Blu-ray Player on your Windows or Mac PC. Then run the application. Now you can see a simple interface below.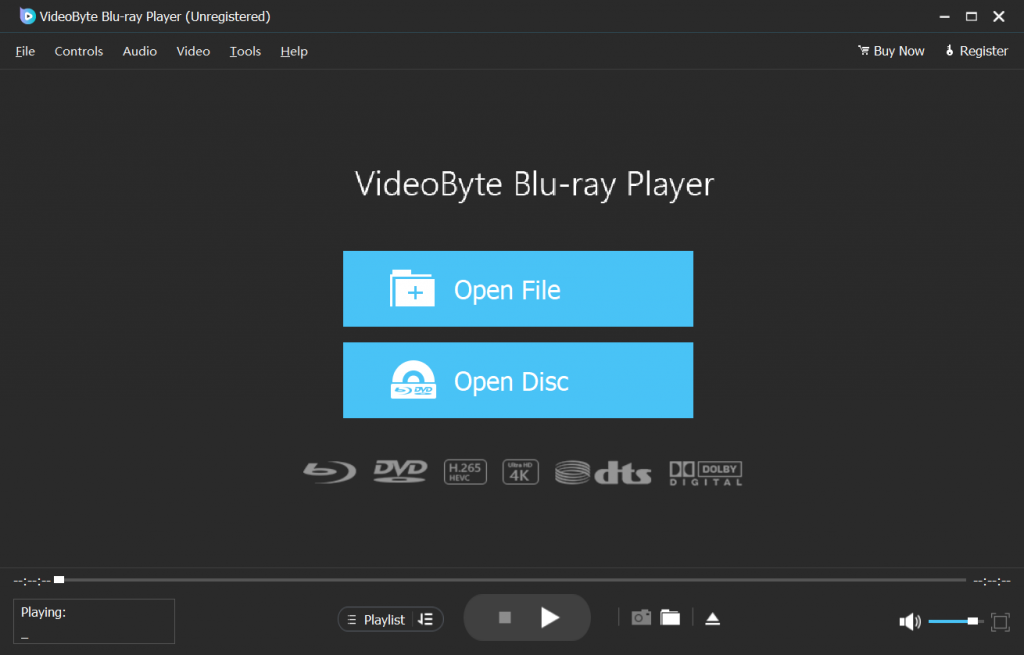 Step 2. Load the Blu-ray Movies
Connect the external Blu-ray drive with your computer and insert the Blu-ray disc into the Blu-ray drive. Now click on the "Open Disc" button to load your Blu-ray movie.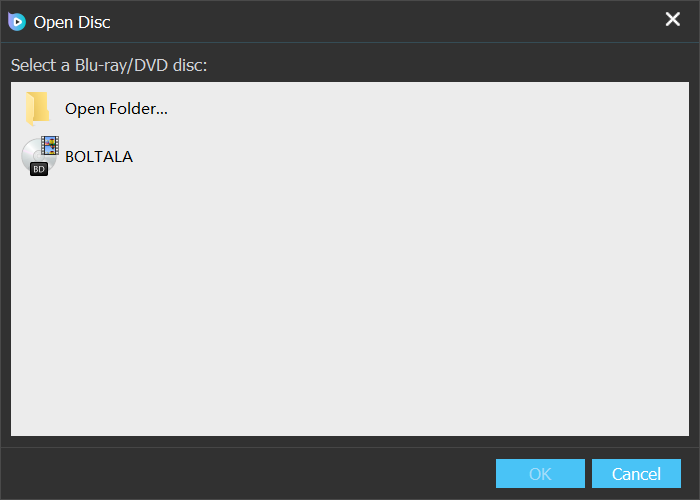 Step 3. Play the Blu-ray Movies
After you loaded the movie, there are 5 options on the main interface of your Blu-ray movie. You can choose the chapter, audio tracks and subtitles you need. Or just click "Play Movie" to start enjoying your Blu-ray movie.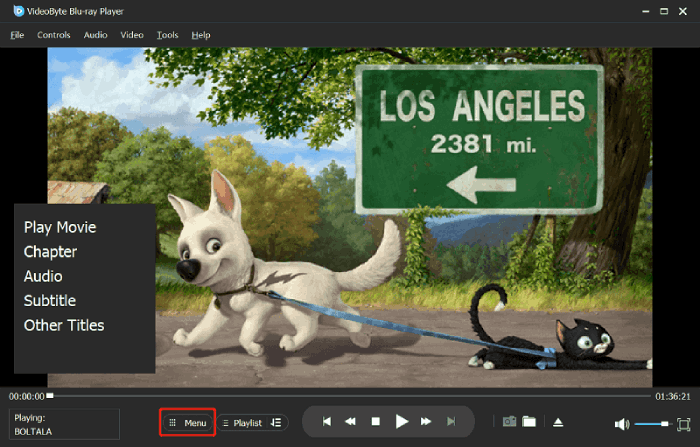 After got a VideoByte Blu-ray Player, you don't need to worry about the region codes restrictions. Even you bought the Blu-ray disc with wrong region, you can easily open and enjoy the Blu-ray movies on your computer. Really helpful! Download it and Try it.