How to make your DVD player region free? A DVD region code has a restriction on playing DVD disc in a corresponding DVD player as the codes on discs and players vary around the world. For example, if you travel in the US and bring back an original DVD to Europe, the region codes won't match with your DVD player and "Wrong Region" message will be shown on your machine.
No worries, the good news is that you can watch your region-locked DVDs in different areas - one of the best ways is to unlock your DVD player region code. It's not too difficult for the beginners. So let's take a look at instructions for the unlocking process.
DVD Region Codes Explained
First, we should know more about the DVD region codes. DVD (digital versatile disc) region codes are a digital rights management technique designed to allow rights holders to control the international distribution of a DVD release, including its content, release date, and price, all according to the appropriate region.
Note: There's an option on disc or player to allow all region codes, though slightly higher in price.
It divides the whole movie market into 6 regions for specialized use.
Region 1: USA, Canada
Region 2: Japan, Europe, South Africa, Middle East, Greenland
Region 3: S.Korea, Taiwan, Hong Kong, Parts of South East Asia
Region 4: Australia, New Zealand, Latin America (including Mexico)
Region 5: Eastern Europe, Russia, India, Africa
Region 6: China
The following is a color-coded region map for DVDs: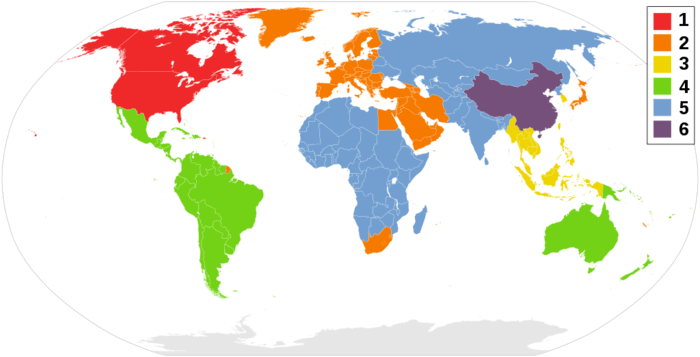 How Remove Regional Lock on your DVD Player Free
Next, the following unlocking guide will show you how to make your DVD player region free. You can scour the VideoHelp site and choose a model from its massive database, then the DVD region code can be easily hacked.
However, please note that this method apply only for part of DVD players. We will take the Philips DVP2880 DVD player as the example. The hacking workflow for other DVD players is similar.
1.Get the model number of your DVD player, i.e. "Philips DVP2880" and search it on: https://www.videohelp.com/dvdhacks
2.Power on your DVD player and do not insert any disc into the player
3.Go to SETUP menu and choose Preferences
4.When the preferences highlighted, press NEXT CHAPTER>|, PREVIOUS CHAPTER |<, next="" chapter="">|, PREVIOUS CHAPTER |<
5.The current DVD region code will be displayed
6.Next, press the Navigation Up or Navigation Down buttons to confirm the selection for your desired region, or just select "0" for region free
7.Finally, hit the OK button to confirm your region selection
After the region free modification, the DVDs that are locked to any region (regions 1, 2, 3, 4, 5 or 6) will playable on your DVD player.
Other Options to Unlock Regional DVDs
Although the region-code unlock instructions provided above for the majority of DVD player brands, to avoid resetting your DVD player and being limited by region codes, we should explore more options to bypass DVD region codes. The best option that you have is to buy a multi-region DVD player, but that is not always possible. The next best option is ripping and copying regional DVDs with your PC and free from worrying about the wrong region issues on DVD player.
There are plenty of programs out there that allow you to rip or copy a DVD to your computer and then convert it to a format that your DVD player can read. VideoByte BD-DVD Ripper is one of the best programs to make all DVDs region free. It is capable of removing the region-code that is stored on the DVDs, making your copy region-free.
The Windows version of VideoByte BD-DVD Ripper released a new version which has big changes compared with the old version. But the new version for Mac is still under the development. That means the interface and the operation of Windows and Mac will be different.
The ripping process is quite simple:
Step 1. Insert a region 1/2/3/4/5/6 DVD into your DVD-ROM, launch the program and click "Load DVD > Load DVD Disc" button to import the file you want to convert.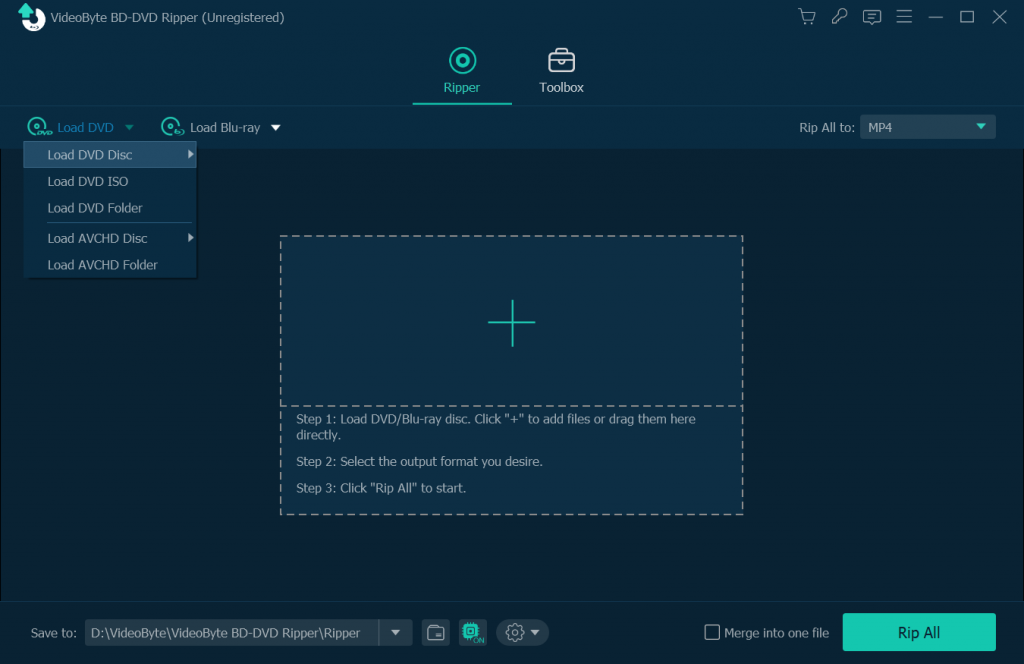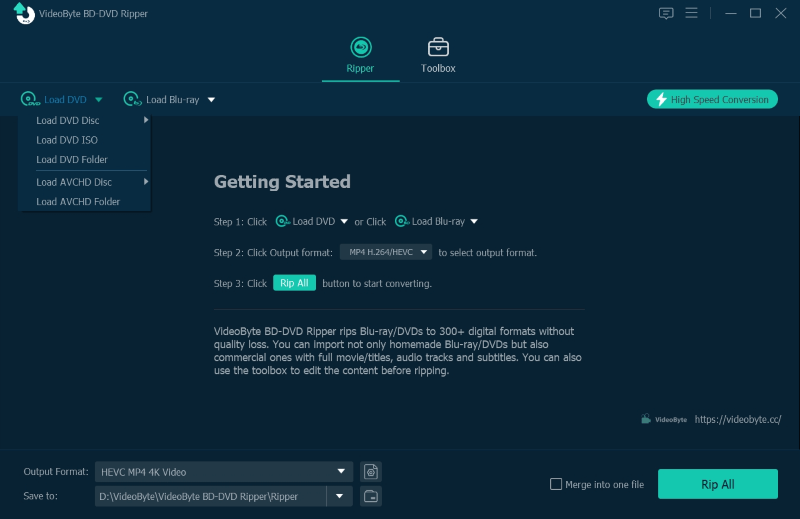 Step 2. Click "Rip All to" button to choose an output format. You can convert the region code DVD to 300+ built-in video formats according to your needs.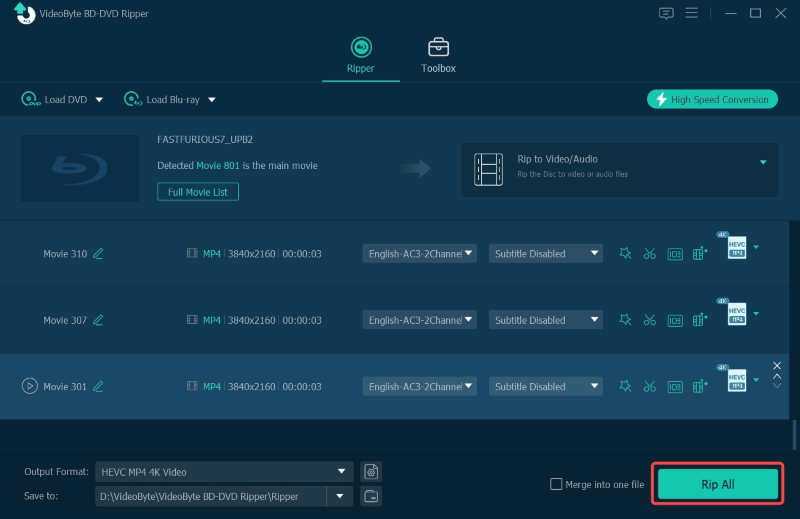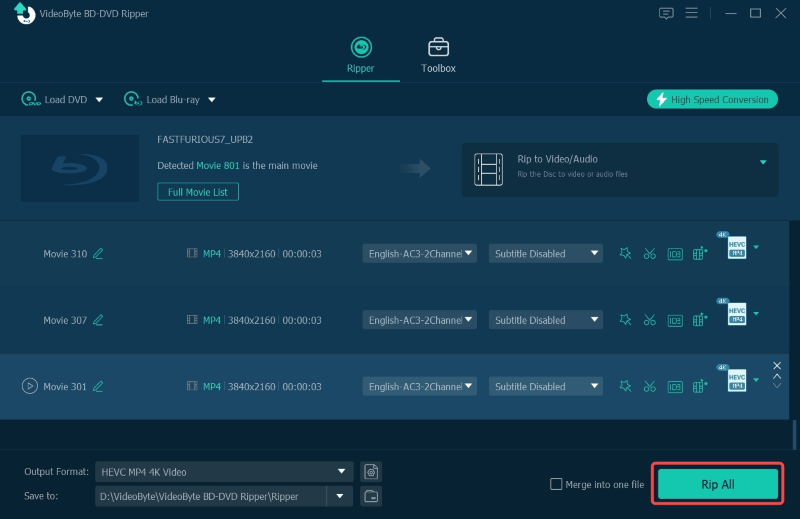 Step 3. Click "Browse" option to change the destination path to an easy-to-find folder on your computer.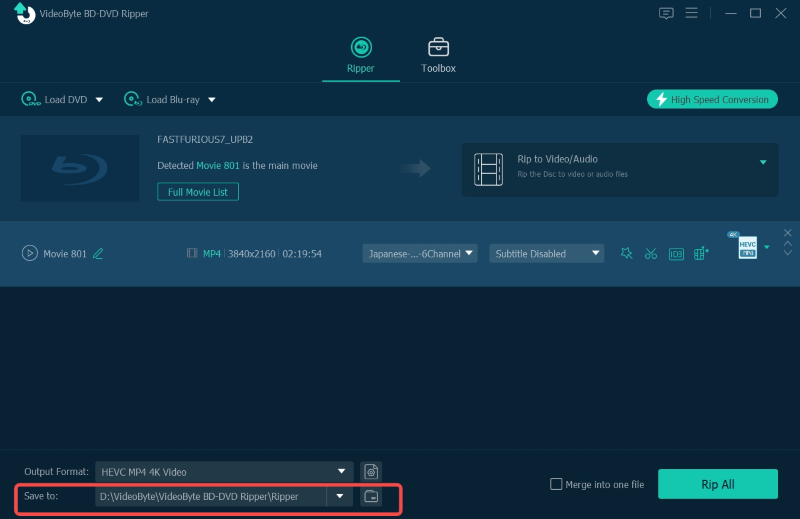 Step 4. Hit "Rip All" button and start to convert the region code DVD. After ripping is completed, the DVD video is totally region free and you can play it on your DVD player without anxiety.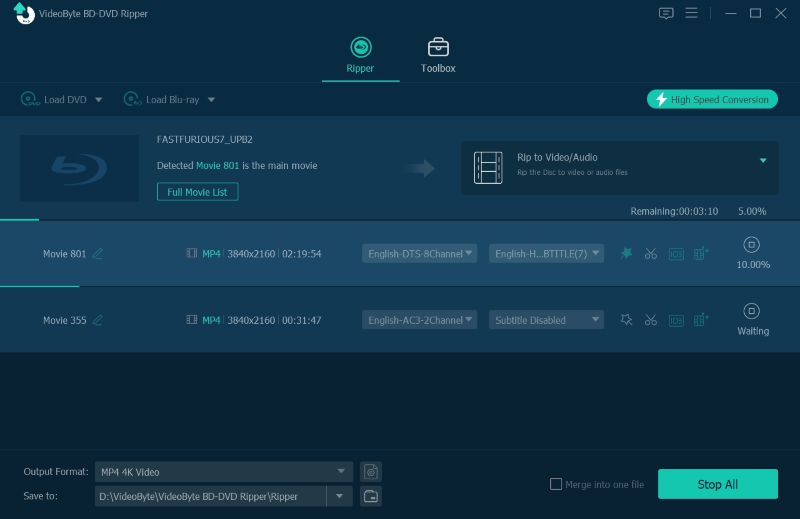 Besides removing region codes on DVDs, VideoByte DVD Ripper can also rip DRM protected DVDs or Blu-rays. In addition, This program provides editing capability, more utility functions and an impressively simple design.
We don't advocate ripping copy-protected DVDs/Blu-rays for any commercial purpose. We suggest referring to the copyright laws in your countries before doing so.
In this article, we discussed DVD region codes and how to make it free on DVD players or computers. No denying that DVD region codes have somewhat benefit to protect copyright. But when you get movie DVDs from any country and region, playability is quite another. Luckily, DVD players can be hackable. And if you are looking for the most professional and effective solution for unlocking any regional DVDs without restrictions, you can try VideoByte BD-DVD Ripper. The versatility, ripping process and output quality produced by this DVD copy program are very impressive.