Nowadays, despite the online movie streaming services, entertainment companies would also output Blu-ray movies in Blu-ray discs for delivering the best visual and sound effects to audiences for enjoying the movies. However, the vast majority of blu-ray discs would be applied with the region coding for ensuring the security of the movies without being copied illegally. This brings inconvenience for the fact that some Blu-ray player software fails to decrypt the region coding and plays the Blu-ray movies successfully.
Hence, this blog is here to help. We collected the 5 best region-free Blu-ray player software for you to enjoy a free Blu-ray movies playback on desktops. Read now and pick your ideal option to help.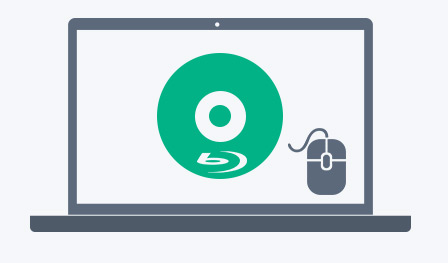 Part 1. A Quick Flip Through: What is Blu-ray Region Code
Blu-ray region code refers to an additional layer of protection used for encrypting the Blu-ray discs. The discs applied with region codes will be restricted the playback to limited regions. Basically, each Blu-ray region code stands for certain regions supporting the content playback. There are 3 types of Blu-ray region codes developed for the market to use, which include Region A, Region B, and Region C. They stand for different places:
Region A: North America, South America, U.S. Territories, Japan, South Korea, Taiwan, and other areas of Southeast Asia.
Region B: Europe, Africa, Middle East, Australia, and New Zealand.
Region C: Central and South Asia, Mongolia, Russia.
For region-free Blu-ray discs, the market uses "Region ABC" (also named Region-0 and Region-free to indicate). In this case, the Blu-ray discs are completely region-free and are able to be played in any region.
With the Blu-ray region codes:
Part 2. How Do I Bypass Blu Ray Regions?
Some people may come into trouble - I got a Blu-ray disc encrypted with a region code, but the content is restricted in my country. Is there any way to bypass Blu-ray regions for getting the Blu-ray movie playable again? Fortunately, there are two methods to help.
The direct method to bypass Blu-ray regions is to remove the region coding from the Blu-ray disc. Software like VideoByte BD-DVD Ripper is able to do this and also rip the Blu-ray-ray movie to a mainstream video format like MP4 for viewing offline. This also helps to get rid of the hard drives but get the Blu-ray movies flexible to be transferred and played on any device as well as media players.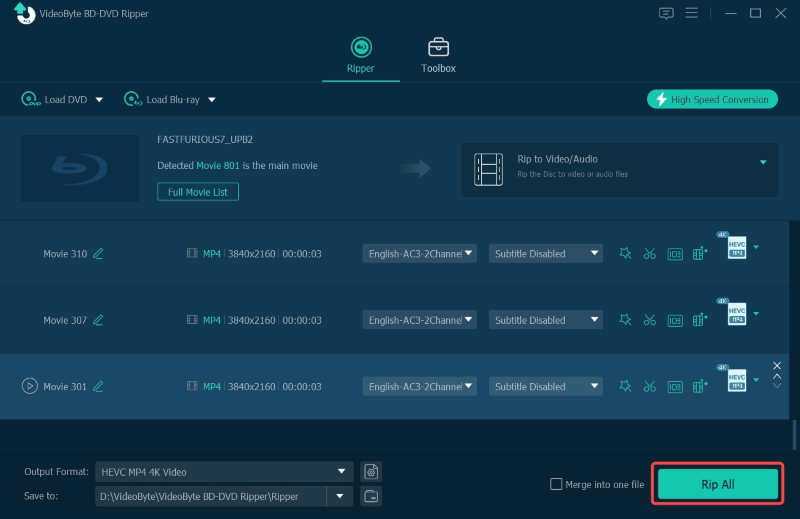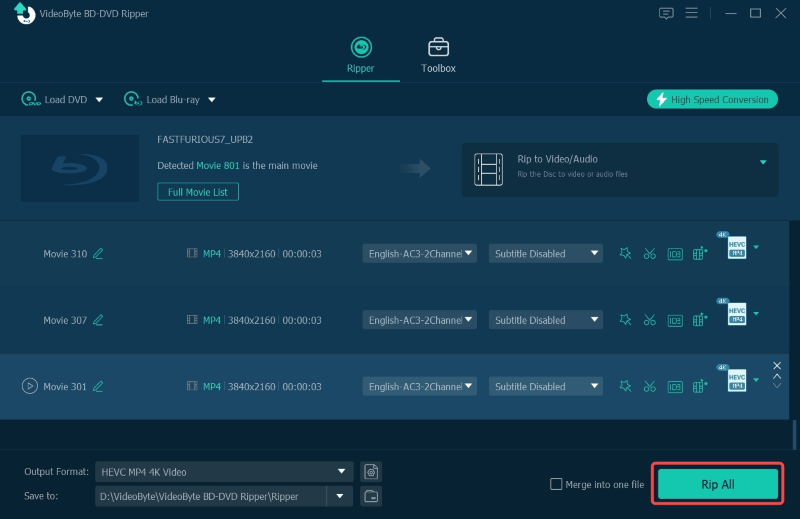 Another method to enjoy Blu-ray movies with region codes applied freely is to use a region-free Blu-ray player software. Such software is able to decrypt the region coding automatically and deliver the Blu-ray movies for you to enjoy with original quality. You are not required to operate to rip the content in advance. Simply plug in the Blu-ray disc, launch the software, and the movie can directly be played.
By comparison, using a high-quality and region-free Blu-ray player software boosts convenience in Blu-ray movies playback. Hence, the following part will recommend the 5 best Blu-ray player software on the market to you.
Part 3. 5 Best Region Free Bluray Player
Now, let's grasp the overview and check whether any of these 5 best region-free Blu-ray players are able to bring the best Blu-ray movies playback experience to you.
VideoByte Blu-ray Player empowers the best Blu-ray/DVD/4K streaming experience to bring users cinema-like enjoyment at home. Through bypassing the region coding applied on the Blu-ray/DVD discs, the software enables users to enjoy any disc content on desktops without restrictions.
Features of VideoByte Blu-ray Player
Lossless Quality for Playback
VideoByte Blu-ray Player ensures the original quality for outputting the same Blu-ray movie playback without losing any frame. It supports 4K and 1080p HD resolutions and is also equipped with DTS and Dolby Digital audio decoding systems to bring the best visual as well as sound effects to you.
Flexible Playback Control
VideoByte Blu-ray Player is able to smartly detect all scenes, chapters, audio tracks, and subtitles for creating a menu to enable users to flexibly control the playback, which brings a better movie streaming experience to you.
Advanced Region Code Decryption
By applying the advanced region code decrypting method, VideoByte Blu-ray Player is able to bypass any region coding and manages to playback Blu-ray discs of Region A, B, C and DVD discs from Region 1 to 6 without limitations.
Versatile Video/Audio Player
VideoByte Blu-ray Player as the best region-free blu-ray player, not only supports to play homemade or commercial Blu-ray/DVD disc, but also supports the playback of Blu-ray folder (BDMV & BDAV), Blu-ray ISO file, DVD disc, DVD folder and DVD ISO image. Apart from these, VideoByte Blu-ray Player is also able to play regular media files of all formats such as MP4, MKV, MPG, TS, WebM, VOB, MOV, AVI, AVCHD, AAC, FLAC, MP3, M4A, etc.
Lifetime Upgrade and Support
VideoByte Blu-ray Player is equipped with a technical support team that is always ready to help. They will also keep enhancing the software to bring the best streaming experience to all users continuously.
More features:
How to Use VideoByte Blu-ray Player
This brief tutorial will show you how to play Blu-ray disc on desktop regardless of the region coding via VideoByte Blu-ray Player.
STEP 1. After installing VideoByte Blu-ray Player on your desktop, insert the Blu-ray disc with region coding to your device and also launch the software.
STEP 2. Select to hit the "Open Disc" button, then VideoByte Blu-ray Player will automatically bypass the region coding and read the content for you.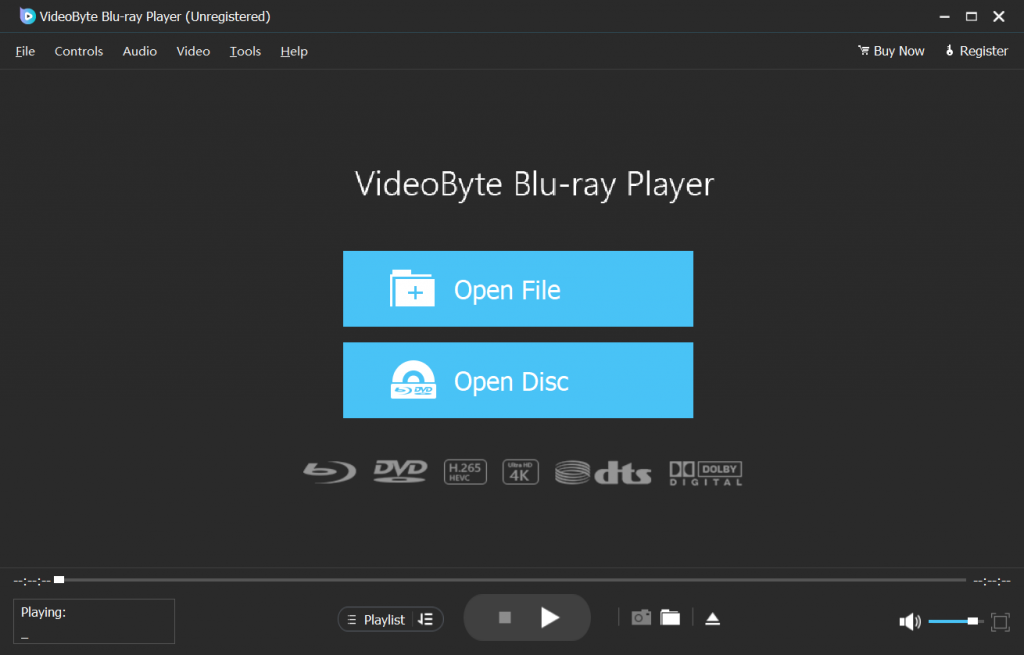 STEP 3. When the loading completes, you are able to play the movie directly in VideoByte Blu-ray Player. The "Menu" provided on the playback bar enables you to select the chpater, audio/subtitle tracks or other titles for quickly accessing to enjoy.
Leawo Blu-ray Player is another industry-leading region free Blu-ray player providing high-quality video streaming experience to all users. It is an all-in-one player that supports the playback of various types of content, including UHD, Blu-ray, DVD, physical digital media, container formats, network protocol clients, and common audio/audio files.
With the quality-lossless images and stereo audio effect, users are available to have the best enjoyment in streaming digital content with Leawo Blu-ray Player. The superb decryption method applied by the software is able to overpass all the regional limitations and realize a free playback on your Windows or Mac.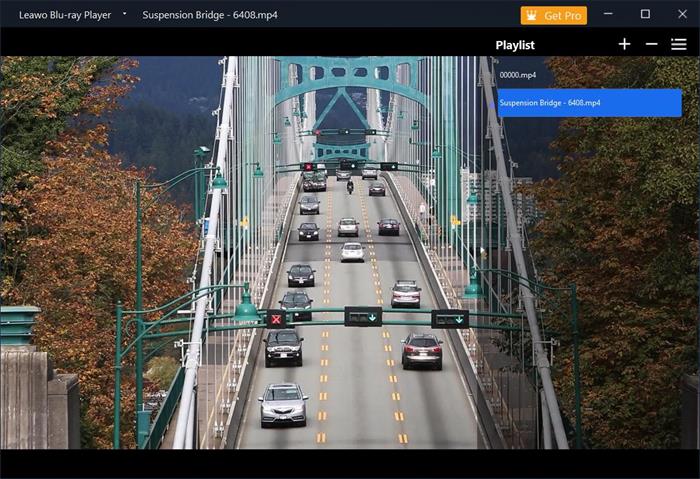 As an open-source cross-platform multimedia player, VLC is able to provide convenient and costless media streaming on different platforms such as Windows, Mac, Linux, Android, and iOS. For DVDs, Audio CDs, VCDs, and also a variety of streaming protocols, VLC can support the playback and bring a high-quality experience to you.
VLC also comes with flexible setting options such as audio equalizer, playback speed, video/audio effects, etc. for its dear users to control the playback to the way they want. The software will also keep upgrading for always bringing the best experience to you.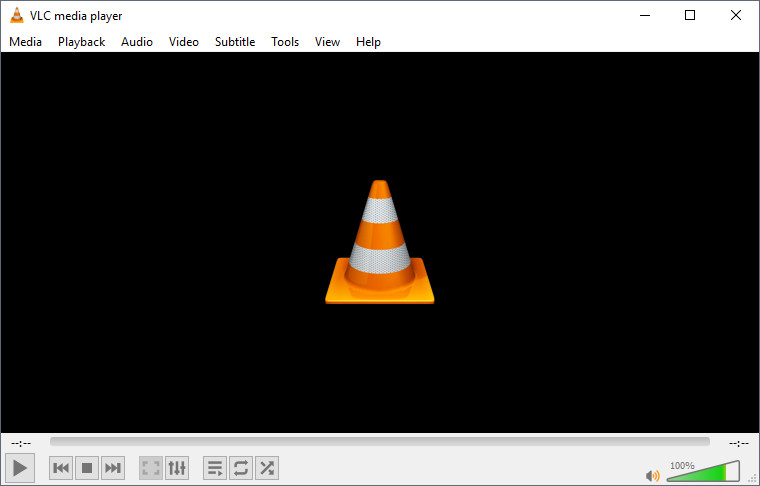 The powerful Aiseesoft Blu-ray Player has applied the AI technology to quickly unlock the region coding and play Blu-ray/DVD disc/folder/ISO files with HD/SD quality on desktops. It has already supported the latest Windows 11 to let users enjoy the advanced region-free Blu-ray playback with ease.
To ensure more convenient file access and management, Aiseesoft Blu-ray Player also enables users to create playlists for preserving the media content manually in personal preferences. With other features such as accelerated loading speed, flexible settings, and quick snapshot feature, Aiseesoft Blu-ray Player will be an ideal pick for you to enjoy the region-free Blu-ray playback on desktops.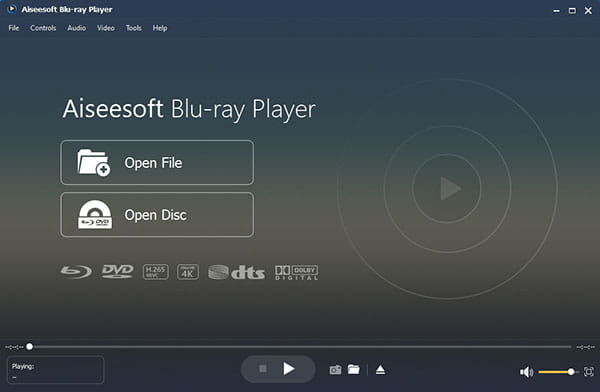 Macgo Blu-ray Player is also a reliable region free Blu-ray player software for Mac users. It is able to read the content saved in Blu-ray discs regardless of the region coding. Then, it provides high-quality playback to you without any data or frame losses. The supported resolution is able to reach 1080p HD, which ensures a fantastic movie-watching experience at home.
Likewise, Macgo Blu-ray Player also provides scenes, audio, subtitles selections for users to control the movie playback flexibly. With the hardware acceleration option enabled, you can even enjoy a much smoother Blu-ray experience on Mac.
Compared the above 5 region free Blu-ray player software, VLC provides the free service without the requirement to pay. However, you have to equip it with the DRM removal feature for enabling the region free Blu-ray playback. For example, you need to manually import the DLL file to your computer, or have to create a special folder and preserve unsecured files from third-party platforms.
Hence, VideoByte Blu-ray Player is selected as the best region free Blu-ray palyer for its security, easy-to-grasp functionality, accelerated loading speed, and adjustable playback settings. It deserves a try.