"I'm having a bit of an issue here, I have a home movie file that is in a .iso format and I inserted it into my DVD player and it said, "Cannot play this type of disk". So what can I do with this .iso file to burn it to DVD and be able to watch it on my home DVD player???"
Anybody who has downloaded movies or games from the internet will often find them coming in the form of an ISO image file. An ISO image is an archive file of an optical disc, a type of disk image composed of the data contents from every written sector on an optical disc, including the optical disc file system. ISO image files usually have a file extension of .iso. The name ISO is taken from the ISO 9660 file system used with CD-ROM media, but what is known as an ISO image might also contain a UDF (ISO/IEC 13346) file system (commonly used by DVDs and Blu-ray Discs).
ISO images can be created from optical discs by disk imaging software, or from a collection of files by optical disc authoring software, or from a different disk image file by means of conversion. Software distributed on bootable discs is often available for downloading in ISO image format. And like any other ISO images, it may be written to an optical disc such as CD or DVD.
Burning an ISO image is very easy and if you have no need for downloading a burning program or just want to quickly burn an ISO image, the preferred method is to use the built-in software on Windows and Mac computers. It is easy to use and you only have to select the ISO file and follow the tutorials below to fulfill the task.
Burning ISO to DVD on Windows
Step 1. First and foremost is ensuring that your computer has a disc drive that can burn. You will need a DVD drive to burn your ISO file to DVD. Most current Windows computers are equipped with a DVD drive. If you can find "DVD" engraved on CD tray or near it, it means that the DVDs can be burned on your computer. If your computer can't burn DVDs, what you need is using an external DVD drive for everything else.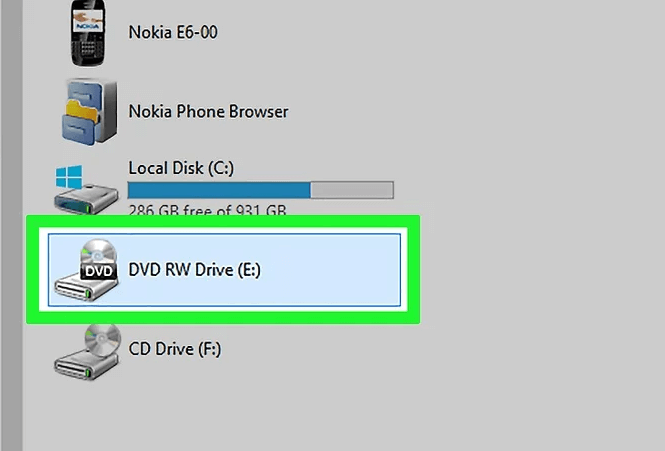 Step 2. Next, insert a blank DVD disk into the optical drive. If you want to use this DVD as a system disk or a game disc, make sure that the DVD has never been used before.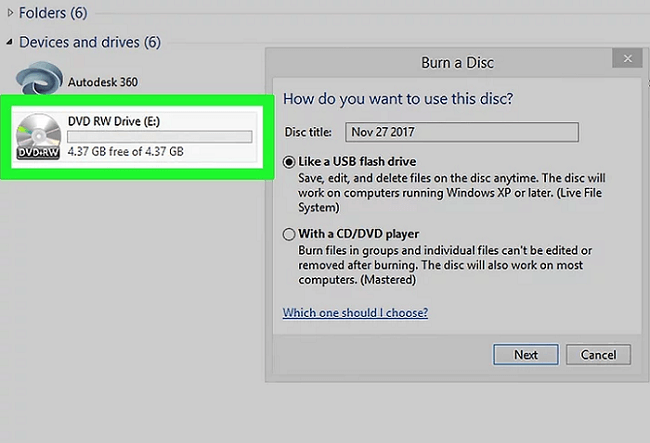 Step 3. Click on the Windows logo in the bottom left-hand corner of the screen.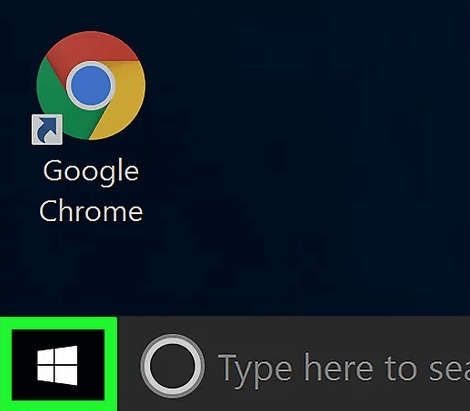 Step 4. Click "File Explorer", a folder-shaped icon in the lower-left side of the Start window.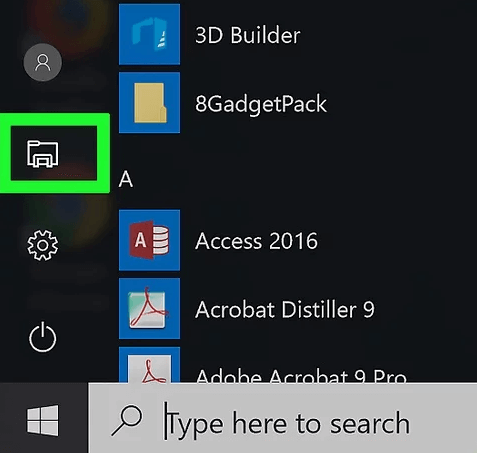 Step 5. Then, on the left side of the File Explorer window, click the folder in which your ISO file is stored. For example, if your ISO file is stored on your computer's desktop, you need to click Desktop.
Step 6. Select the ISO file which you want to burn.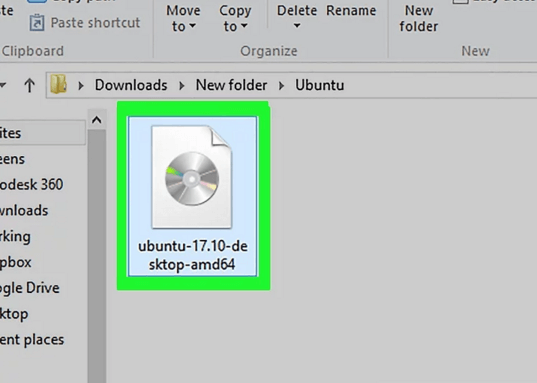 Step 7. Click "Share" tab on the top left corner of the File Explorer window and a toolbar with some action widgets will present.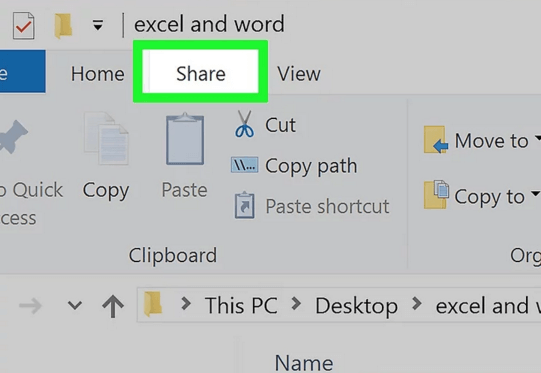 Step 8. Under the toolbar, find "Burn to disc" option and click, then a pop-up window will appear.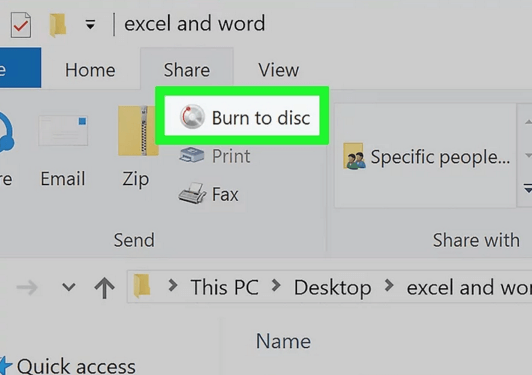 Step 9. If your computer has more than one disc drive, click the "Disc burner" drop-down list and then select the correct DVD drive as the burner.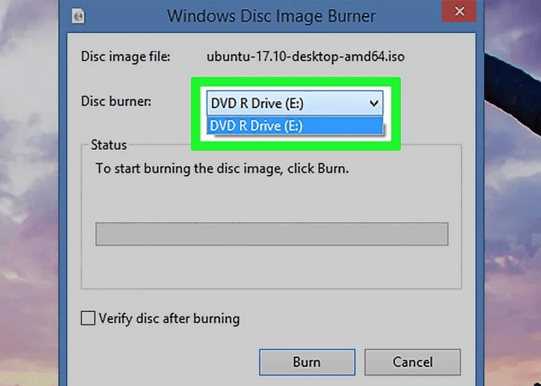 Step 10. Finally, after all of the settings have been applied, just hit the "Burn" button to begin burning the ISO file onto your DVD. Once the process is finished, you can eject the DVD disc and enjoy. The amount of time this burn process takes depends on the size of your ISO file's size and the speed of your computer configuration.
Burning ISO to DVD on Mac
Step 1. Insert a blank DVD into your Mac's CD slot. Most Macs have no disc slot, so you need an external DVD reader to simply hook it up to your Mac. All you need to do is connecting the DVD reader's cable to your Mac's USB port.
Step 2. Be sure you know where the ISO file is located. To make the burning process simpler, the file could be put somewhere reasonable where you can find it easily (such as the Desktop).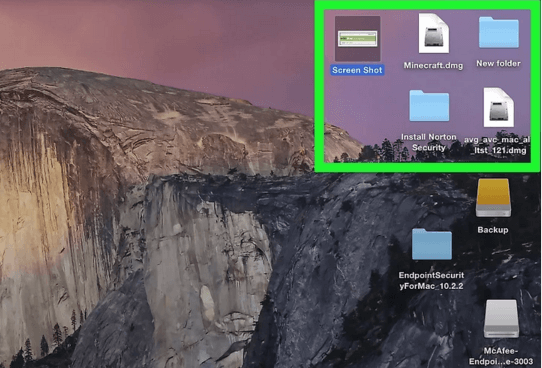 Step 3. Access the searching bar by clicking "Spotlight", the magnifying glass icon at the top right corner of the screen.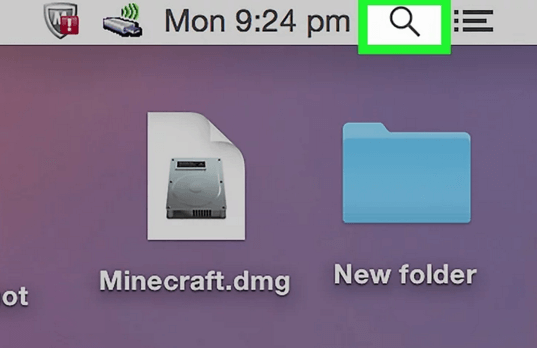 Step 4. Type "disk utility" into Spotlight to search all Disk Utility programs, including the built-in ISO burning tool.
Step 5. Click "Disk Utility" at the top of the Spotlight search results. It's a grey hard drive icon with a stethoscope.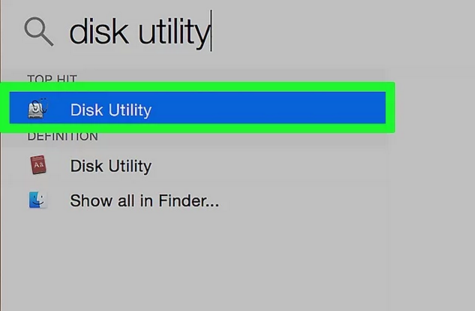 Step 6. Click the radioactive symbol-shaped "Burn" icon at the top of the window, then a Finder window will pop up.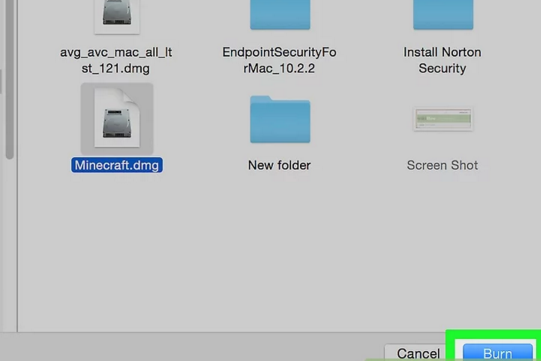 Step 7. From the left side of the Finder window, Click the location folder where your ISO file stored (e.g., Desktop), then select the ISO file which you want to burn.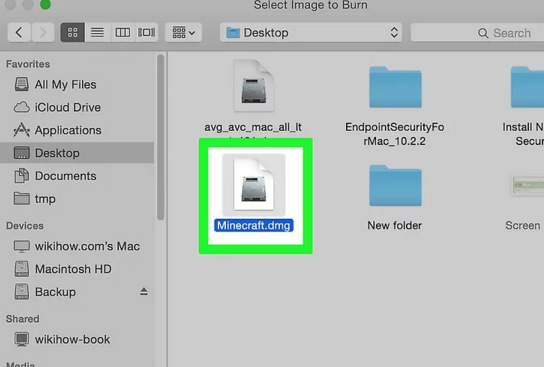 Step 8. Next, click "Burn" button in the bottom-right corner of the window and the Finder window will close.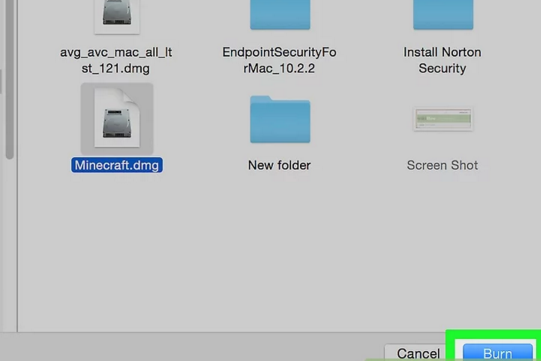 Step 9. To begin burning process, just click "Burn" option in the drop-down window at the top of the Disk Utility window.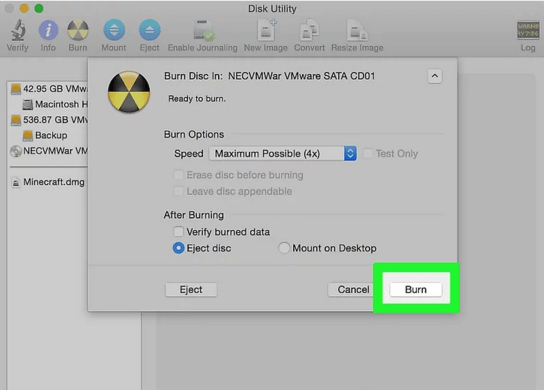 Step 10. After buring process is done, hit the "OK" button in a pop-up completion window.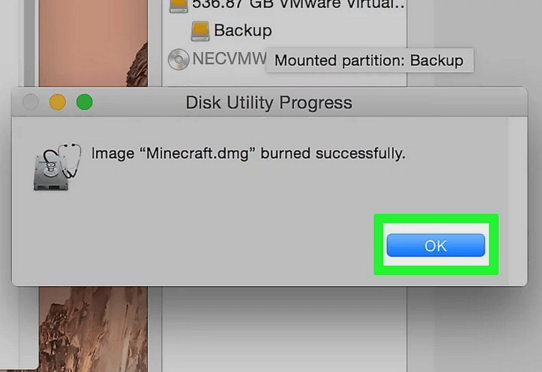 Extended Knowledge: How to Burn Other Videos to DVD
Now that you have learned how to burn ISO to DVD on Windows and Mac. But what if you want to burn other media videos to DVD, like MP4 to DVD, WMV to DVD, iMovie to DVD, even YouTube videos to DVD, you may need a professional tool, VideoByte DVD Creator is one of the fastest, efficient and reliable software in the market. It allows converting any videos to DVD with high quality. No matter whether you are a techie or a novice, the program is easy to use. The key features that come packed with the software include:
• This DVD Creator can convert almost all popular video formats including AVI, MPEG, 3GP, MP4, VOB, FLV, M2TS, MTS, MOV, RMVB, DivX, DV, etc. to DVD disc/folder/ISO file.
• It allows you to create video to Blu-ray disc/folder/ISO file on Windows.
• With this program, home-made movies or videos downloaded from YouTube, Vimeo, Facebook, Dailymotion, Vevo, TED, Yahoo, etc. can be burned into DVD or Blu-ray on Windows. The 3D video, high-definition (720p, 1080p, and 4K) video, and music are allowed to download for any players.
• It has a wide variety of DVD menu templates and a powerful video editing feature.
• It allows you to add subtitles and audio tracks to your DVD manually.