Blu-ray authoring falls into two categories BDAV (for home-made HD videos - no menus and no interactivity) and BDMV (for pre-recorded HD films - menus and interactivity).
So, what's the detailed difference between BDMV and BDAV? And which one is better? You'll get answers here.
Introduction of BDMV and BDAV
The BDMV file is a Blu-ray information file or sometimes called a Blu-ray Disc Movie Information file. They contain information about the contents of a Blu-ray disc, but they don't hold the actual multimedia files themselves. BDMV files are commonly used on optical discs and it is necessary for the disc to play correctly on some devices.
BDAV is an abbreviation for Blu-ray Disc Audio-Video. A Blu-ray BDAV video files usually comes with the M2TS file extension. M2TS stands for MPEG-2 Transport Stream which is used for multiplexing audio, video and other streams.
As we said before, BDAV is commonly found in the HD video that recorded by BD cameras, or the BD movies burned by some blu-ray burning software on computer. The biggest feature is there is no playback menu in BDAV movie.
BDMV is more complex. A BDMV movie usually has menu, trivia, multiple subtitles/languages/track, and even with many other interactive features. The genuine Blu-ray movies are using the BDMV format, in order to getting superior visual experience and interactive functions.
Thus, we can know BDMV is more humanization than BDAV. With an interactive menu, BDMV will more in line with the daily household needs.
Guide: How to open and play BDMV on your PC?
If you have some BDMV folders on your PC, do you want to enjoy them directly? BDMV is not a file format that Windows or Mac can open natively like the Blu-ray discs. So, we will share the tips to help you play Blu-ray folder on computer. But before that, you need a tool called VideoByte Blu-ray Player.
VideoByte Blu-ray Player is the most powerful Blu-ray player which supports all Blu-ray forms, such as playing Blu-ray disc, Blu-ray Folder (BDMV) and Blu-ray ISO files. It delivers high-quality picture and sound to give the same movie-watching experience like original disc. You can free download the trial version here.
Step 1. Launch VideoByte Blu-ray Player
Open the VideoByte Blu-ray Player after installation. Now you can see two button on the main interface: "Open File" and "Open Disc". To load BDMV folder, you need to click "Open Disc" button to select the Blu-ray Folder from your computer. Then click "OK".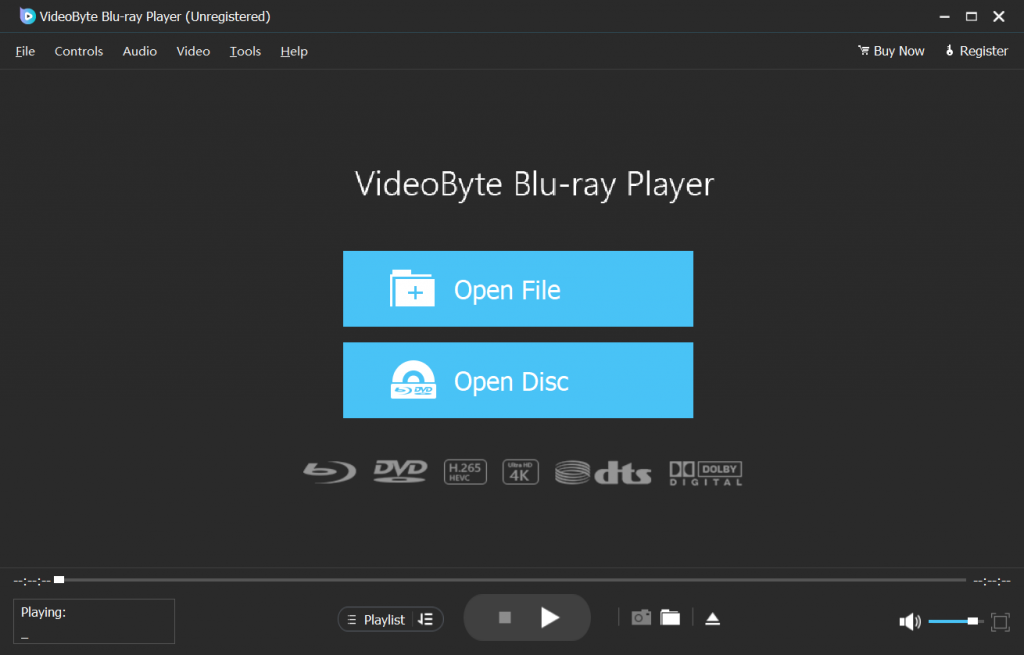 Step 2. Select Option from Menu
After loading Blu-ray folder, you will see a menu list containing "Play Movie", "Chapter", "Audio", "Subtitle" and "Other Titles". You can select the audio and subtitle you want to display in the movies. Or just choose "Play Movie" to directly play the main movie.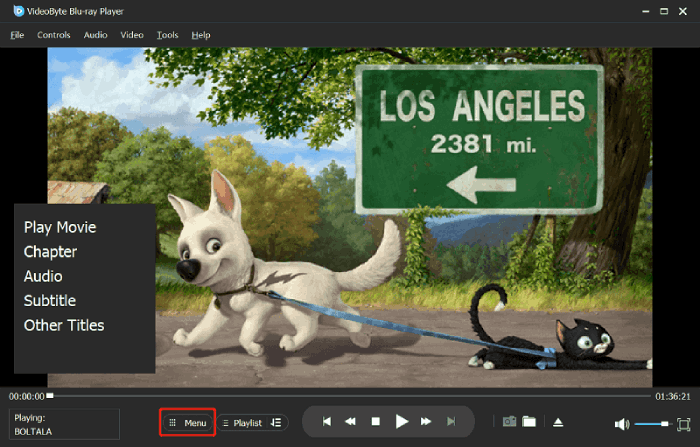 With VideoByte Blu-ray Player, you can directly play the BDMV copy on your computer. What's the next? Download and try it now. If you still have troubles with BDMV or BDAV files, please leave it below. We will try our best to help you.