Top 5 Ways to Rip a DVD on Windows & Mac
As online media is thriving and brings convenience in video streaming, DVD seems more troublesome for both storing media and delivering flexible media playback. Replacing carrying the DVD discs everywhere, people consider to rip DVDs to media formats for keeping them without the discs. But how to rip a DVD on Windows/Mac simply and freely? Hurry up! Here's 5 solutions you can compare and try out! Please scroll down reading now if you are also looking for a preferable way to rip DVD.
Part 1. Best Way to Rip A DVD on Windows/Mac in High Definition
| | |
| --- | --- |
| Best for: | Speedy ripping process with original quality guaranteed |
| Rating: | ⭐⭐⭐⭐⭐ |
The representative keyword for
VideoByte BD-DVD Ripper
is "professional". As the highest-ranking DVD/Blu-ray ripper for Windows and Mac, the program can deliver speedy DVD ripping services to rip DVDs as well as Blu-days in 100% original quality. It also supports 300+ output formats of great popularity. 
Meanwhile, all the audio tracks and subtitles for all titles in the DVD disc will be fully retained. Besides, the professional ability of VideoByte BD-DVD Ripper in dealing with DVD ripping also reveals in the way to rip the encrypted discs with different sophisticated protection techniques. Therefore, if you wish to rip DVDs of various types and of different protections, VideoByte BD-DVD Ripper can be a rational option for you.
Available to rip Blu-ray/DVD discs of all types;

Boost the ripping process to be 6X faster;

300+ mainstream video/audio output formats;

Output videos/audios without quality loss;

Preserve all subtitles and audio tracks;
Supported OS:
Windows 10/8/7/Vista/XP (SP2 or later); Mac OS X 10.7 or above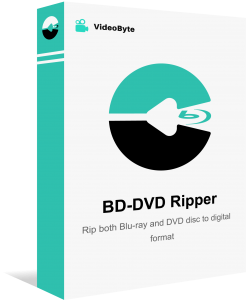 Furthermore, VideoByte BD-DVD Ripper functions more than a simple DVD ripper, which is also equipped with certain sub-features to increase the quality of media outputs. With an easy-using video editor and other helpful toolkit, such as Video Compressor, 3D Maker, Video Enhance, Metadata Editor, and more, you can freely adjust the media outputs before proceeding ripping them in advance. To conclude, both the powerful DVD/Blu-ray ripping ability and its multifunctional features have attributed to the success and great reputation of the program.
Attention: VideoByte DVD Ripper is newly launched with DVD-oriented features and cheaper price to deal with DVD ripping professionally on Windows/Mac! Try it now!
How to Rip a DVD with VideoByte BD-DVD Ripper
Step 1. Load DVD Disc
First, install VideoByte BD-DVD Ripper and run the program. It is recommended to try out its free version before billing for the registered license. Now, please insert your DVD disc to the computer, and select Load DVD >> Load DVD Disc in the top-left corner on the main feed of VideoByte BD-DVD Ripper.
Step 2. Select Titles to Rip
By default, the full DVD disc of all titles will be ripped. If you wish to save only certain titles of one DVD disc, please click on the Full Movie List once the program completes loading the DVD.
Step 3. Choose Target Output Format
After selecting titles, subsequently, you can turn to Rip to or Rip All to and choose MP4, MKV, or other formats for exporting the DVD media. There will be definition options provided for selection as well.
Step 4. Rip DVD on Windows/Mac
As the pre-settings are all done, tap the Rip All button and proceed ripping the DVD in no time. It takes only a while for VideoByte BD-DVD Ripper to complete the ripping for you.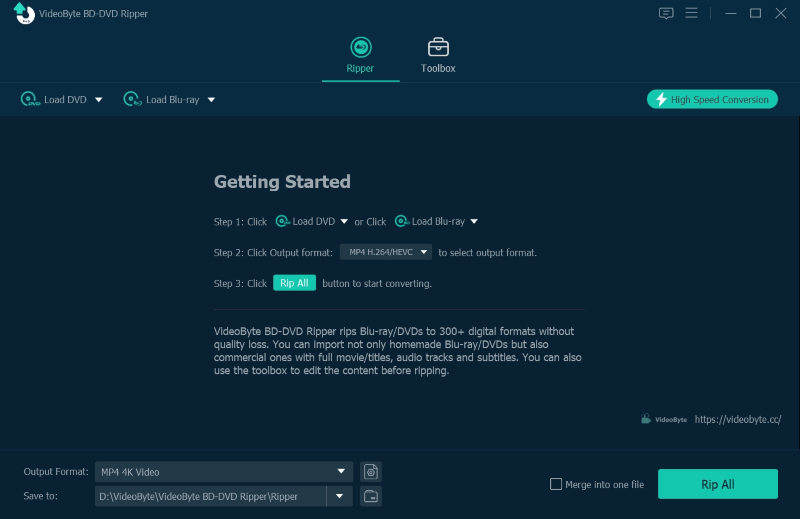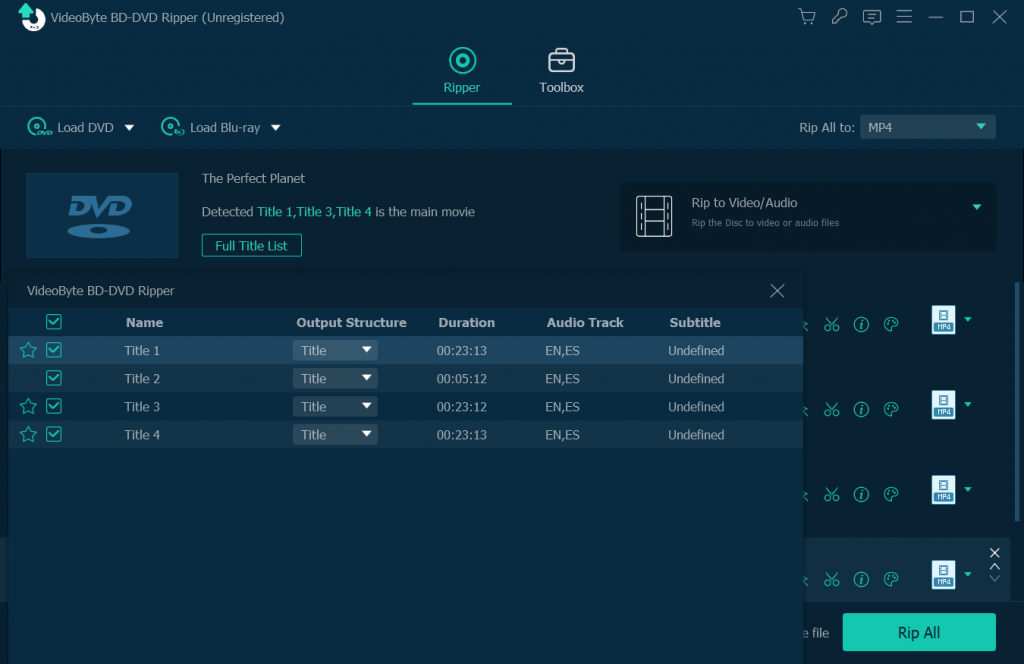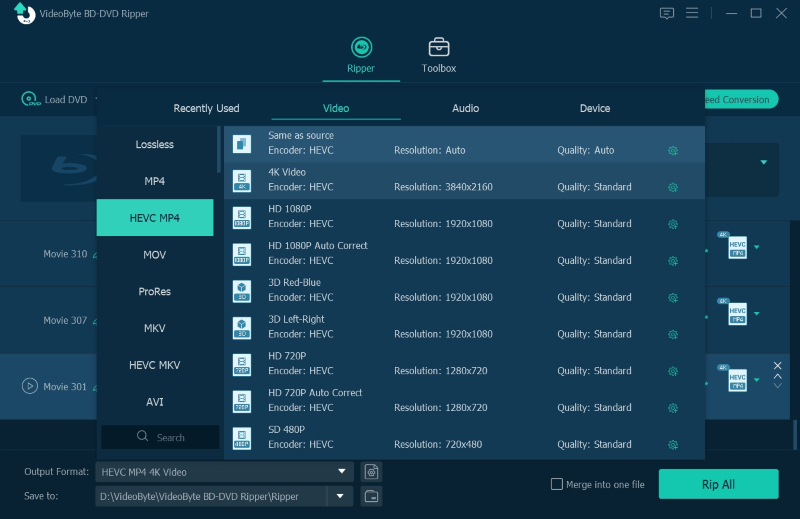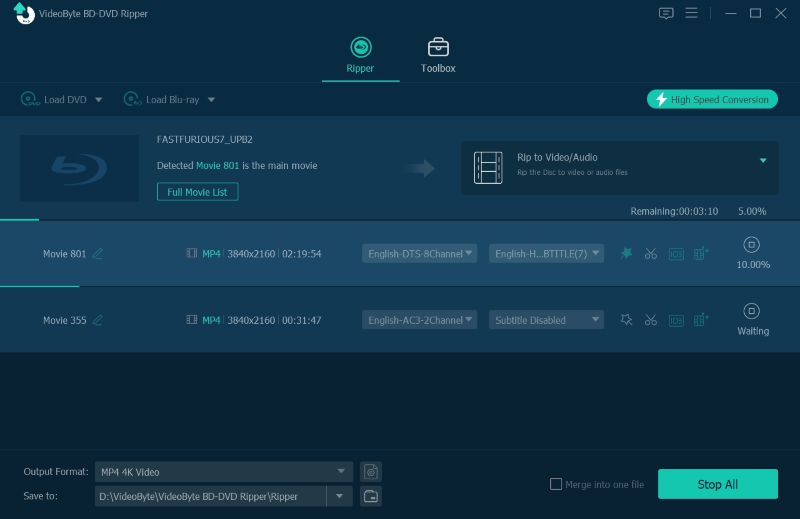 Why I Like?
VideoByte BD-DVD Ripper can process all types of DVD/Blu-ray discs ripping at the fastest speed and original definitions. Meanwhile, its embedded editor and toolbox help a lot to guarantee high-quality media outputs.
Why I Don't Like?
The program is not available entirely for free. There are restrictions to access its full functions before you pay for any of its provided licenses.
Part 2. How to Rip DVDs on Windows/Mac for Free
In the following, there are 3 free programs that can help you rip DVDs on Windows/Mac without any charge. However, their usages differ due to the ways they position their products are different. Please scroll down and continue reading.
| | |
| --- | --- |
| Best for: | Freely ripping DVD disc across platforms |
| Rating: | ⭐⭐⭐ |
Many people are quite familiar with
VLC
, a free media player with the powerful ability to stream both regular media and DVD content. Actually, the program also brings the hidden feature, availing you to rip a DVD without extra charge required.
1. Please install VLC on your computer. Then insert the DVD you gonna rip and open the program.
2. Select Media >> Convert/Save >> Disc to load the inserted DVD disc to prepare the ripping.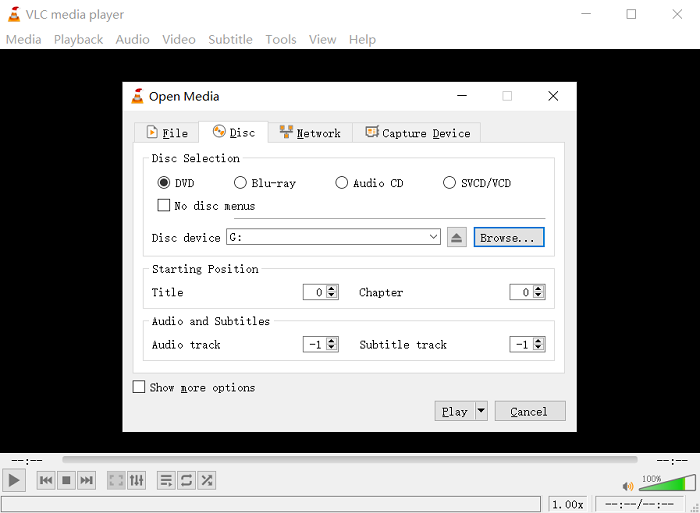 3. Tap the Convert/Save button. In the next procedure, please configure an encoder to export the media.
4. Confirm ripping and wait for VLC to complete the process for you.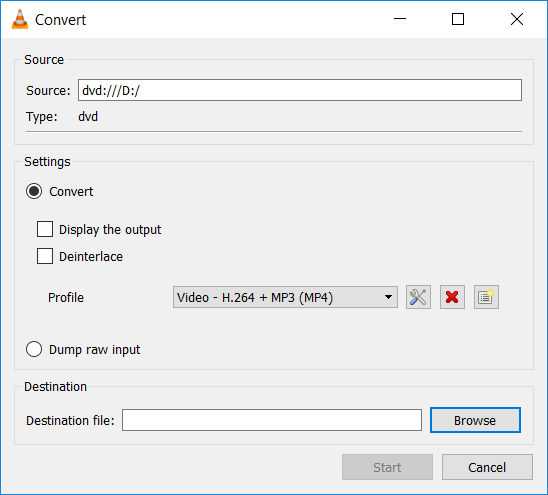 Why I Like?
VLC is an open source program taking no charge to stream and rip DVDs on computers.
Why I Don't Like?
The ripping speed of VLC is quite slow, and the output definitions is lossy.
| | |
| --- | --- |
| Best for: | Freely ripping DVDs with more customized settings |
| Rating: | ⭐⭐⭐⭐ |
Next, let's see another free option taking no charge to rip DVDs on Windows/Mac. That is
Handbrake
. Handbrake is well compatible with both Blu-ray and DVD ripping, with easy-using program functions and decent output quality. You can find it quite simple to rip a DVD with satisfying results. More importantly, its customized settings can help you personalize the DVD outputs just in the ways you like!
Here's the manipulation guide for you:
1. Insert the DVD disc and run Handbrake on your computer.
2. In Handbrake, click on the Open Source button to load DVD first.
3. Subsequently, personalize the ripping settings, including selecting the encoder and also subtitles or audios to rip off the DVD disc.
4. Tap Start Encode to proceed ripping the disc.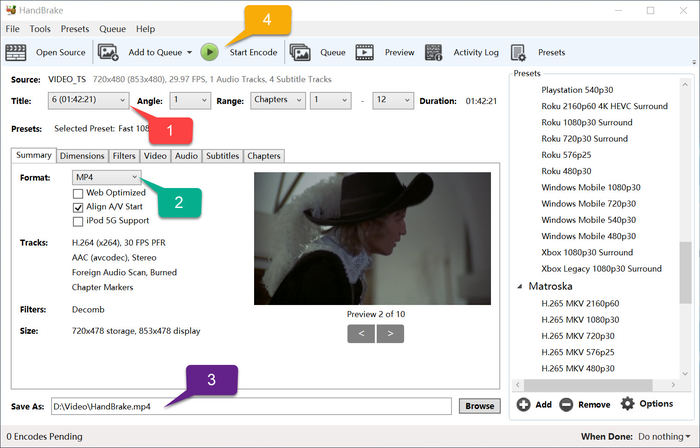 Why I Like?
The program provides a clear main feed to completed the DVD ripping without complicated procedures. And the output quality is good enough.
Why I Don't Like?
As Handbrake lacks acceleration techniques, the ripping speed is pretty slow, and it is not compatible with some protected DVD disc ripping as well.
| | |
| --- | --- |
| Best for: | Gettings real lossless media outputs off DVD without charge |
| Rating: | ⭐⭐⭐ |
For those who have really high expectations in ripping DVDs at completely lossless quality,
MakeMKV
is the right option you should not neglect. Even though MKV is the only output encoder provided by the program, it is true that the ripping will retain the full definition without compressing a bit for you. Of course, the output files are mostly in very large size, and this is one downside of MakeMKV.
The following procedures demonstrate the manipulation of ripping DVD with MakeMKV:
1. Complete the installation and launch MakeMKV on your desktop.
2. Insert the DVD disc, as MakeMKV detects it, you can select the chapters to rip.
3. Confirm an output location to save the exported media as well.
4. Please tap Make MKV button now, and the program will initiate the DV ripping process for you.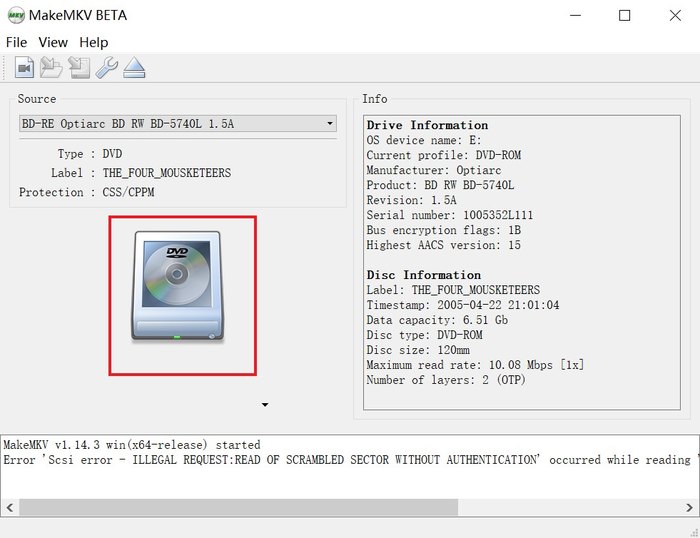 Why I Like?
MakeMKV really takes no compression and can retain completely original definition to rip DVD and Blu-rays powerfully.
Why I Don't Like?
The high-definition media takes really large size. Meanwhile, it would take longer to rip DVD/Blu-rays as the program has to retain the best definition while dealing with the media conversion.
Part 3. How to Rip DVDs on Mac Without Third-party Program
| | |
| --- | --- |
| Best for: | Mac users who do not want to install third-party programs |
| Rating: | ⭐⭐⭐ |
1. Please go to Applications >> Utilities to open Disk Utility.
2. Insert DVD disc to Mac utilizing an external hard hard. Subsequently, tap New Image in the centre along the top in Disk Utility window to locate the disc.
3. Next, select an Image Format as DVD/CD Master and set Encryption to None.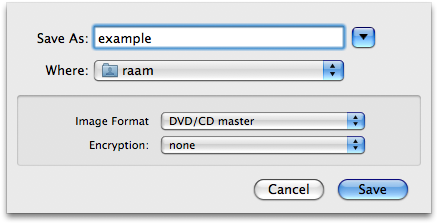 4. Proceed ripping DVD disc on Mac in no time.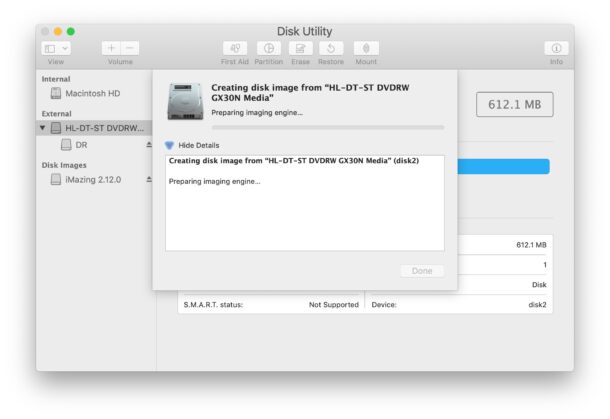 Why I Like?
With this embedded feature provided by Mac, it is no longer required to third-party programs to process the DVD ripping on Mac.
Why I Don't Like?
It lacks many customized settings as other third-party programs can provide. You can't even select the titles you want to rip off the disc flexibly. Meanwhile, it only supports unprotected DVDs
Comparison on the 5 Ways to Rip DVD on Windows/Mac
After you get the detailed manipulation guide of the above ways to rip a DVD, you can see the full comparison below to choose the best method for you.
Program

Best for

Ratings

Supported Systems

VideoByte BD-DVD Ripper

Speedy ripping process with original quality guaranteed

★★★★★

Windows, macOS

VLC

Freely ripping DVD disc across platforms

★★★☆☆

Windows, macOS, Linux, and more

Handbrake

Freely ripping unprotected DVDs with more customized settings

★★★★☆

Windows, macOS, Linux

MakeMKV

Gettings real lossless media outputs off DVD without charge

★★★☆☆

Windows

Disk Utility

 

Mac users who do not want to install third-party programs

★★★☆☆

macOS
To sum up, the 5 ways to rip DVDs on Windows Mac are coming with both advantages and disadvantages. VideoByte BD-DVD Ripper as the most convenient and user-friendly way to rip a DVD with high quality, is an ideal option for any new user and high-quality movie lovers. The other free ways are also selectable for ripping unprotected DVDs. Simply select your preferred program to proceed ripping DVD in an easy way! Enjoy!