Apple has a technology called AirPlay that enables users to stream music, videos or photos from their iOS or Mac OS devices to the Apple TV. In this post we will explain what AirPlay is, and how to use the wireless technology with Mac and VLC player.
Brief Introduction on AirPlay
AirPlay is a proprietary protocol stack/suite developed by Apple Inc. that allows wireless streaming between devices of audio, video, device screens, and photos, together with related metadata. Originally implemented only in Apple's software and devices, it was called AirTunes and used for audio only. Apple has since licensed the AirPlay protocol stack as a third-party software component technology to manufacturers that build products compatible with Apple's devices.
The current iteration is AirPlay 2, which improves buffering, allows audio to be sent to multiple devices in different rooms, and control by Control Center, the Home app, or Siri. (Previously this was only available using iTunes under MacOS or Windows.) Apple announced the new version at its annual WWDC conference on June 5, 2017. It was slated for release along with iOS 11 in the third quarter of 2017, but was delayed until June 2018.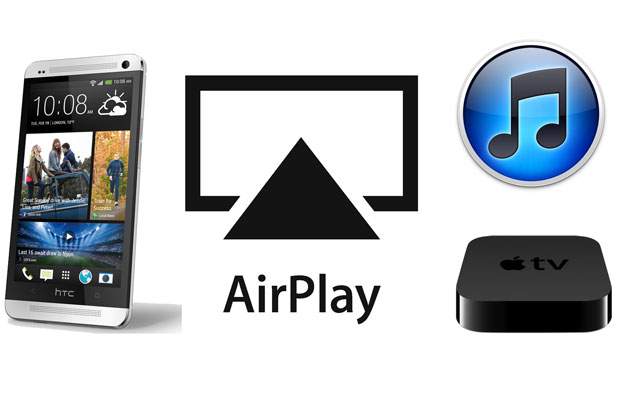 In a word, AirPlay is very helpful for the people who wants a bigger screen viewing experience. So how to use AirPlay to play videos on Apple TV with Mac and VLC Media Player? Just keep reading and you will find the answer.
How to Use AirPlay to Play Video on Apple TV in Mac OS
Using AirPlay on your Mac OS computer, you can mirror the entire display of your video to your Apple TV. Before starting the process, you need to make sure that your Mac computer and Apple TV are on the same Wi-Fi network. Then follow the below steps:
Step 1. On your Mac, click AirPlay icon in the menu bar at the top of your screen.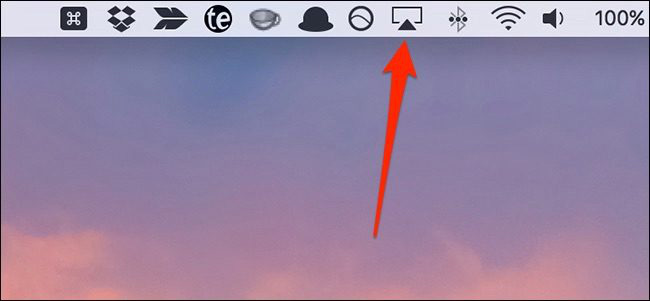 If AirPlay icon is not being displayed, you can go to "Systems Preferences > Displays" and then check the box next to "Show mirroring options in the menu bar when available". The AirPlay icon will now appear in the menu bar.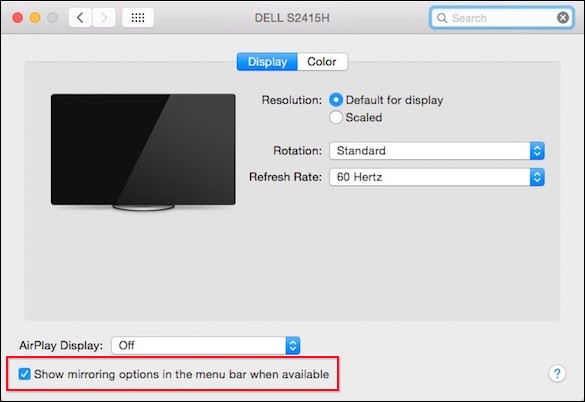 Step 2. Next, under "Airplay To" option, choose your Apple TV that you want to play video with your Mac's screen synchronously. If you cannot find your Apple TV, go back to check your Mac is connected to the same Wi-Fi network as your Apple TV.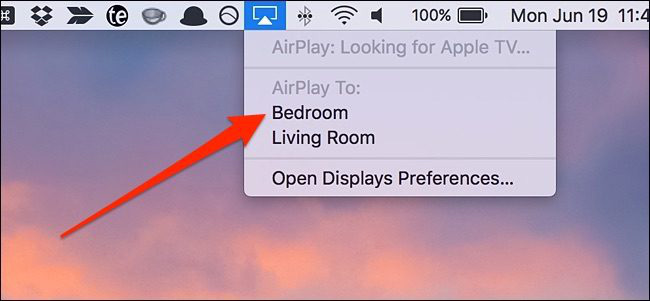 Step 3. Now a window pop up and you will be required to enter the AirPlay passcode. You can find it on your Apple TV, then click "OK" button to continue.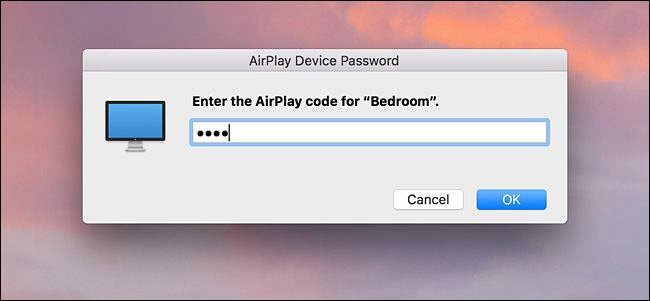 Step 4. Finally, click on "Mirror Built-in Retina Display" and it will play videos automatically from Mac to your Apple TV.
AirPlay also lets you change the size of your desktop mirrored on your TV and use your TV as a separate display for your Mac. To stop AirPlay mirroring from your Mac, just click the AirPlay icon and choose "Turn AirPlay Off". Or simply press the Menu button on your Apple TV remote.
How to Use AirPlay to Play Video on Apple TV in VLC Player
VLC is one of the most popular open source media players today. It is widely used, has a nice interface and can virtually play all kinds of video format out there. Most importantly, it has inbuilt Airplay function. Now we will be teaching you how you can play VLC videos directly from Mac to Apple TV using airplay.
Step 1. Install and launch VLC on your Mac, please make sure that the latest version of VLC running on your MacBook and the same WiFi network connecting with your Apple TV.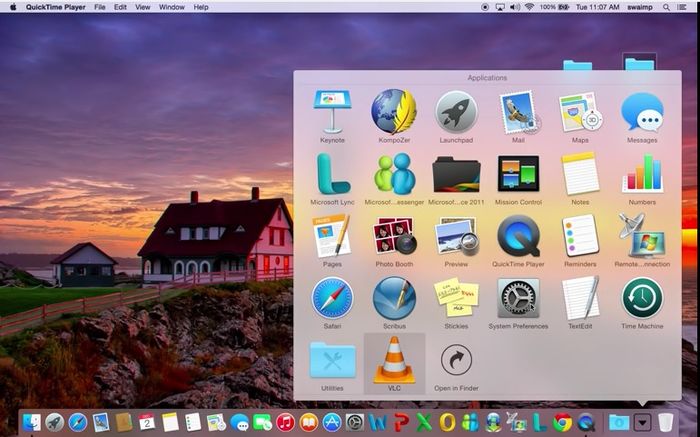 Step 2. When VLC Media Player has been opened, just open the video you want to stream to your Apple TV using VLC media player on your Mac.
Step 3. While VLC is playing the video, click on the TV Icon at the top right side of the screen, and it will bring out a drop down list with all the devices connected to the same WiFi network, select Apple TV where you want to play.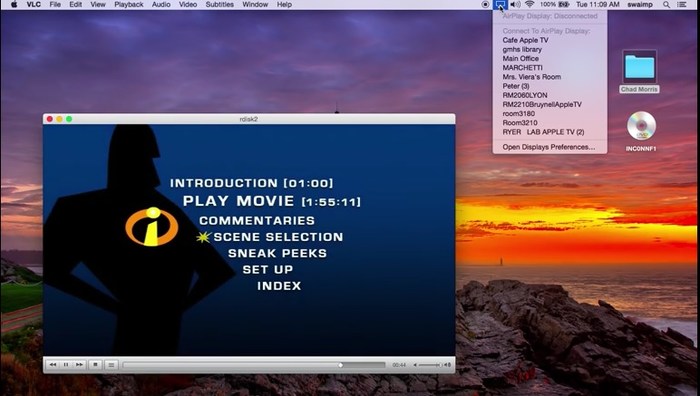 Step 4. After that, click on "Audio > Audio Device" and ensure that a tick mark is present for "Airplay". This will ensure that your audio output device will be Airplay and it will use your Apple TV speaker to play audio.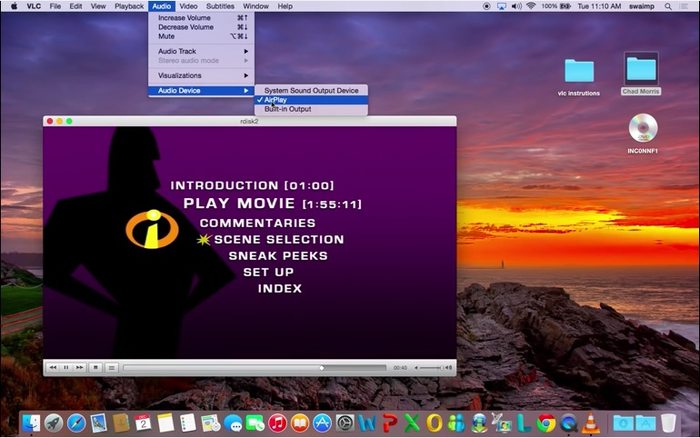 After that, you can now go ahead and play any video of your choice and see it stream to your Apple TV.
Well there you have it. How to use Airplay to play videos on Apple TV with Mac itself and VLC media player. You can also stream music and podcast using the above methods or view the photos from your MacBook to your Apple TV or other AirPlay-compatible devices.