Thank You for the Purchase
You have successfully purchased VideoByte products. Check the order details here.
VideoByte BD-DVD Ripper (Mac)
c9228788e0f36649220ee26e8e8671e182d3ea83e6aa0caca22428c82c66c0ce
How to Register VideoByte Program
Step 1.
Install and launch the program on your computer. Then open the register window of it.
Step 2.
Copy and paste the "Email Address" and "License Key" to the corresponding blank box.
Step 3.
Click on the "Register" button to activate the program.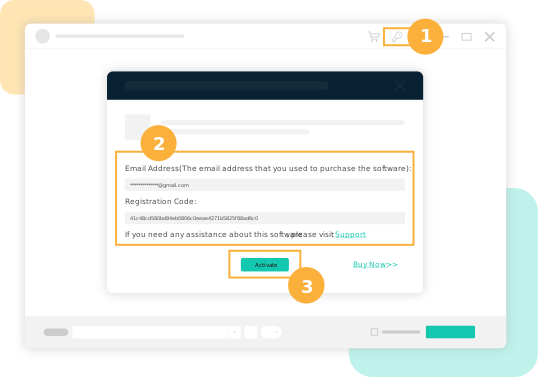 NoteL: If you can't register the program with following the steps or you meet any problem, please submit your problem to our support team.