Xbox One was developed by Microsoft, which is a home video game console. Therefore, you can enjoy playing games at home with a controller and a Kinect sensor. Besides, Xbox One also supports video/DVD playback. As you are a long-serving user of it, you may run into the trouble like Xbox One won't read DVD discs. And if you want, you can learn how to quickly fix it by yourself. So please keeping reading this article and you will know.
How to Fix Xbox One Won't Read DVD Disc
There are two main reasons why the malfunction will come up, one is the problems which cause by DVD disc, another is the console. Thus, when you have no idea which one goes wrong, you need to do the one-by-one eliminating check.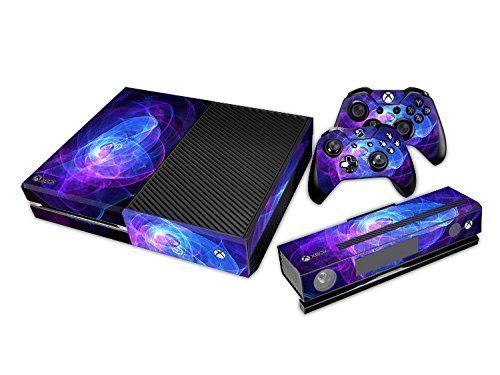 1. Dirt. It is possible that you place your DVD discs casually on the desk or somewhere, and the dirt in the air would just land on them. Gradually, the dust gets thicker in the surface and prevents you from playing DVD discs in Xbox One. So you should make it as a habit that you wipe the discs to clean the dirt before playing. When it is still not working, try the DVD discs in another Xbox. Then you can diagnose the problems.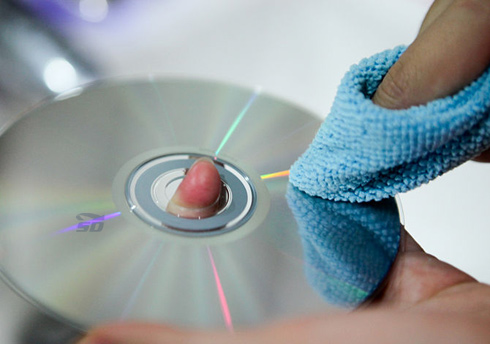 2. Scratches. The DVD discs can be so vulnerable sometimes and easily get some scratches on them. To fix these, you can try some software apps to recover the data. Optionally, you can try toothpaste. As you may find this result from the Internet with the title like "How to fix a scratched disc". What's more, polish and Vaseline are also recommended.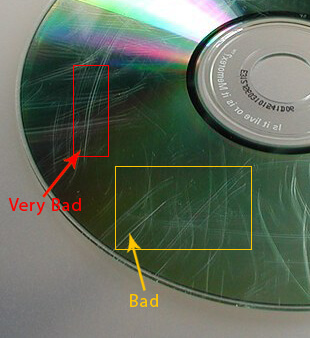 3. Faulty Laser. It is the most common problem for DVD discs, so what you need to do is to replace a new one just in time.
4. Other Tests. You should make sure whether the Blu-ray player app is installed successfully. In addition, you need to double check the supported regions of DVD or Blu-ray Disc, or they won't be identified by the console.
1. Foreign Objects. If it is nothing wrong with your DVD discs, try to shake your Xbox One. If you can hear some weird sound coming from it, it indicates that some foreign objects might be inside. Alright, get them out.
2. Failure of Underlying Components. The Xbox One is consist of gears, screws, and rollers and so forth. Thus, if one of them goes wrong, your DVD disc is impossible to be played.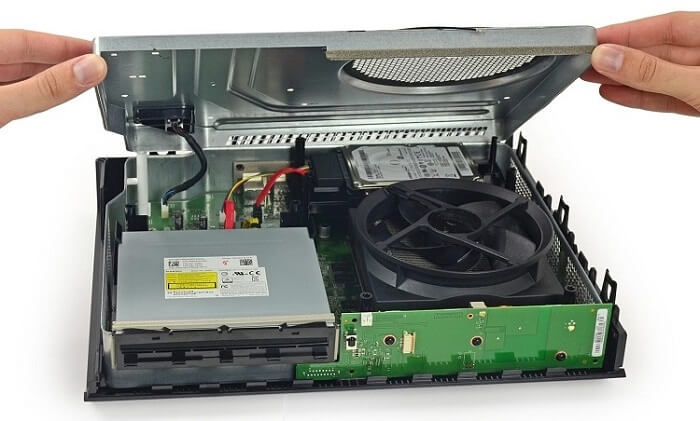 It's annoying when you want to enjoy a DVD movie for relax but you find those problems. Avoiding from getting troubles with the DVD discs, it would be a good idea for you to digitalize them in advance. Here I will tell you the way to rip DVD discs of videos.
Recommend Tip - How to Rip DVD to Video for Playing on Xbox One
VideoByte BD-DVD Ripper is the tool that makes you out of those troubles. It can digitize and rip the DVD movie into MP4, MKV, MOV, MP3 and so on, while removing the copy-protection. VideoByte BD-DVD Ripper aims to give you more freedom for DVD enjoyment.
First and foremost, you should know exactly what formats Xbox One supports. The details are showed as below:
Supported Video Formats: 3GP, ASF, AVI DivX, DV AVI, AVI Xvid, H.264 AVCHD, MKV, MOV, MPEG-2, MPEG-2 TS, H.264/MPEG-4 AVC, MPEG-4 SP, WMV HD
Supported Audio Formats: AAC, ADTS, MPP3, WAV, WMA.
Step 1. Load a DVD to the DVD Ripper
To begin with, you should connect DVD drive to computer and then insert your movie DVD to the drive. Then open VideoByte BD-DVD Ripper and simply click "Load DVD" on the top left. The DVD disc will be loaded in seconds.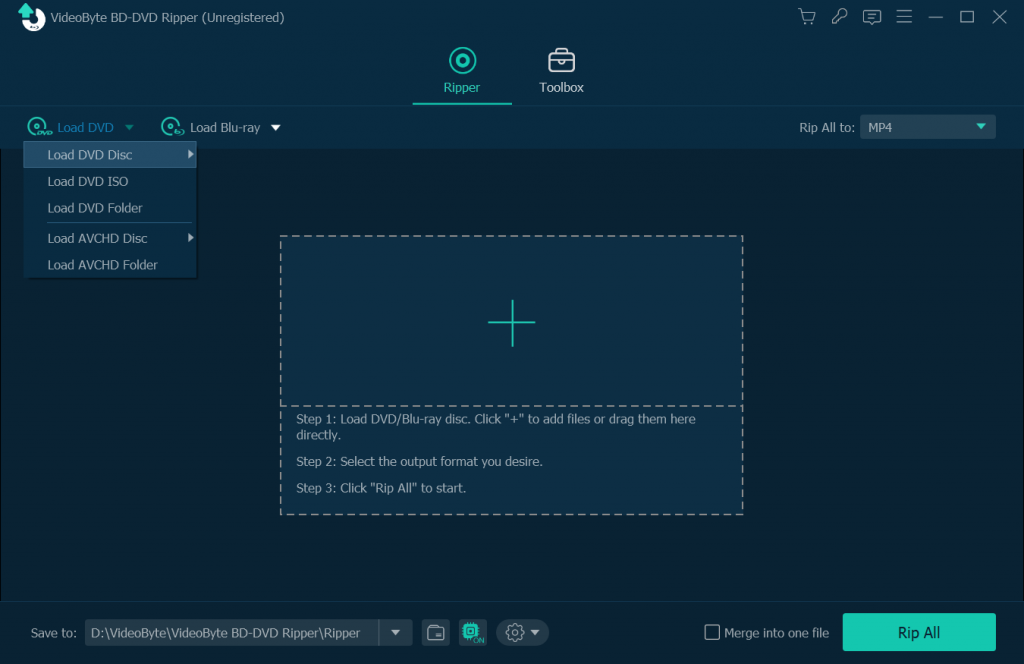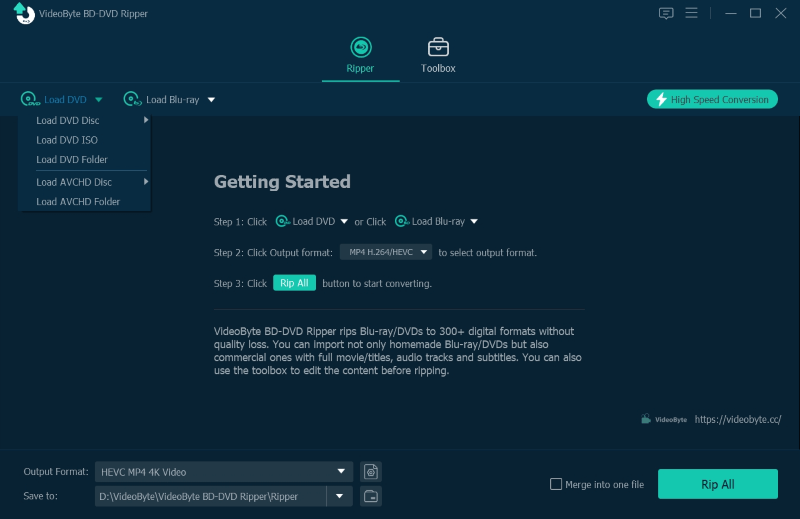 Step 2. Choose DVD Content You Want to Rip
After loading the DVD disc, this powerful program will automatically detect the main movie. If you want to rip other content, select from clicking "Full Title List". It's such a user-friendly software that you can preview the content when you choose.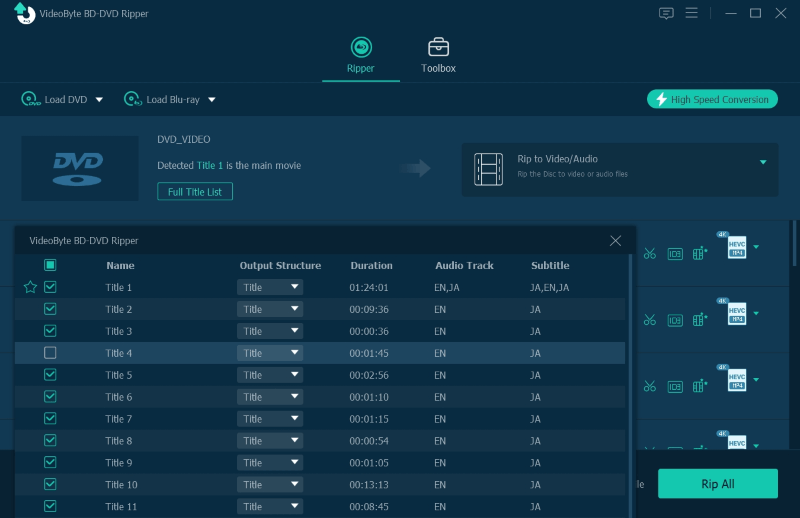 Step 3. Choose an Output Format
Before selecting format, you need to decide on which kind of file you want to rip to: video file, DVD folder or DVD ISO file. You can click on the area of "Rip DVD to Video/Audio" to make your own choice. Then click rightmost icon of the information bar to choose an output format supported by Xbox One.
You can search the format you want to choose from the search box on the left bottom.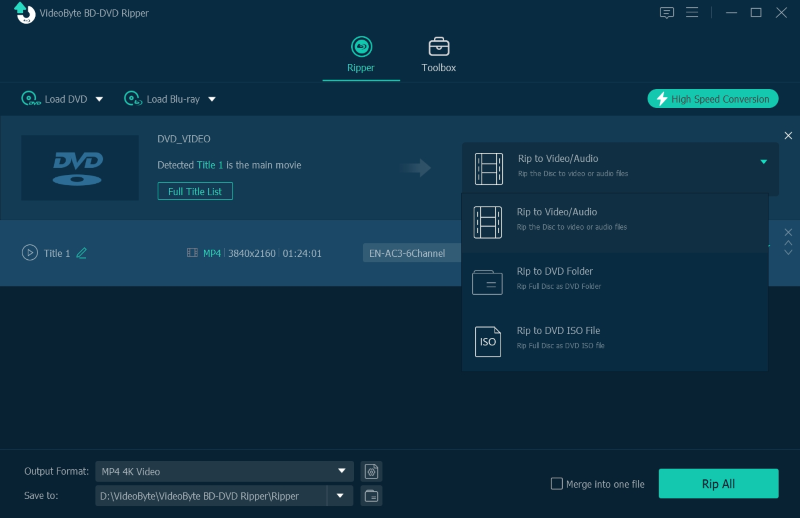 Step 4. Start Ripping DVD Disc
It's time to click "Rip All" to start ripping the DVD disc. And you can also go to change the destination folder in the bottom left before converting. Now you own the digital movie on your computer and don't need to worry about errors of DVD Disc.
Finish! It is never too difficult to learn. And I am sure once you have learned how to rip one DVD disc, you will rip more by VideoByte BD-DVD Ripper. Because it will become super handy to play movies or video games with your device right after then. I hope you learn the quick fix to solve your Xbox One won't read DVD discs problems.