Can Blu-ray disc be played on the DVD player? The answer is absolutly "NO" ! In fact, many people ever try to play back Blu-ray video on DVD player and it can't work. DVD and Blu-ray discs differ greatly in many aspects, which as a result causes their complete incompatibility. You may be still confused about it and desperate to find a solution. You've the right palce! Please move on.
Why Blu-ray Disc Cannot Be Played on DVD Player
Completed with high definition of 1080p and stereo surround sound, Blu-ray calls for large storage, which in a way is achieved by blue laser codec. Instead, DVD format is encoded by red laser. Generally, the shorter wavelength of blue laser takes on 5 times greater storage capacity than red laser. The reason that DVD player cannot play Blu-ray disc lies that, the DVD player is specifically designed for DVD's red laser, not for Blu-ray's blue laser. Likewise, the DVD player is available to play CD as it is also implemented red laser.
It's not convenient and the devices are expensive. So, looking for an alternative solution is necessary. The good news is that you can play Blu-ray disc and DVD disc easily in one software installed in your computer. What you need is just a drive to insert your discs to computer. And the optical drive is rather affordable. Sounds good, right? So, keep on reading to get it!
Economical and Simple Alternative - Step by Step to Play Blu-ray Disc on Computer
In this part, you can see the VideoByte Blu-ray Player as the final solution of Blu-ray disc. It is easy to handle and works like a common media player. You just need to add the Blu-ray media file to the software without any extra processing, and it will simply present the interesting content for you. Moreover, it supports Blu-ray disc in any format including the standard, DRM protected and regional code locked. With this Blu-ray player, you can play Blu-ray disc via the Blu-ray supported drive on Windows and Mac smoothly.
Step 1. Install VideoByte Blu-ray Player
Download and install the alternative software from the button above. Open it. Then you need to make sure your computer is connected to the Internet so that the program can decode the copy-protection used on the disc.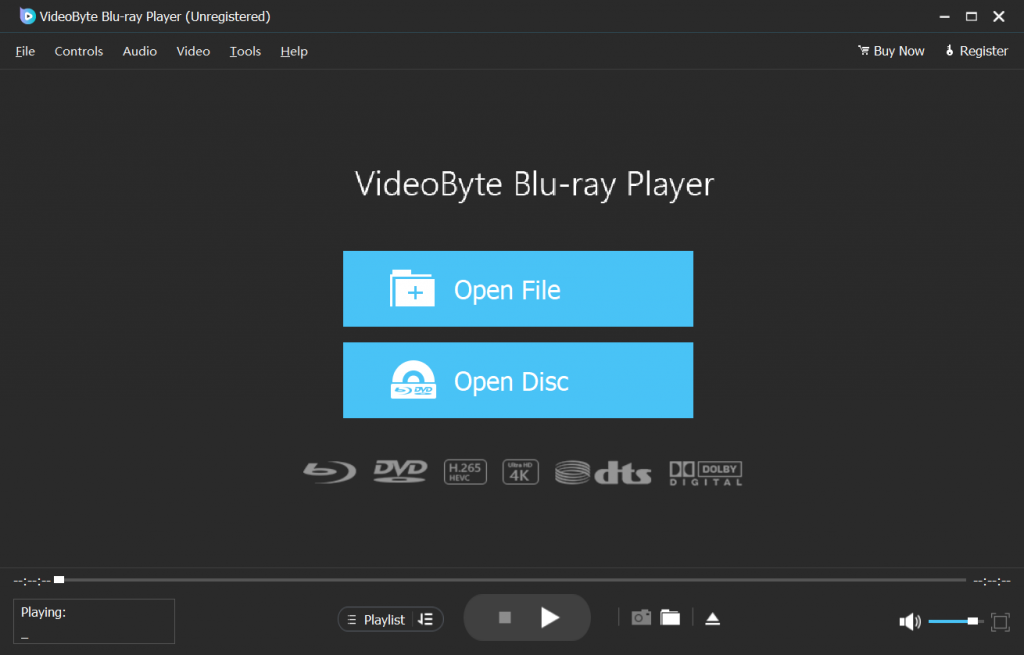 Note: The trial version would lay a watermark on video picture and you can use the software for 30 days. If you like it after trying, you can purchase the full version and it must be inexpensive than Blu-ray player.
Step 2. Load Blu-ray Disc to Your Computer
Enter to its main interface, you will see two striking options: "Open File" and "Open Disc". Now insert the Blu-ray disc into the external Blu-ray drive. Then return to the main page of Blu-ray player. Click "Open Disc" and then it will pop up a window to select the Blu-ray disc.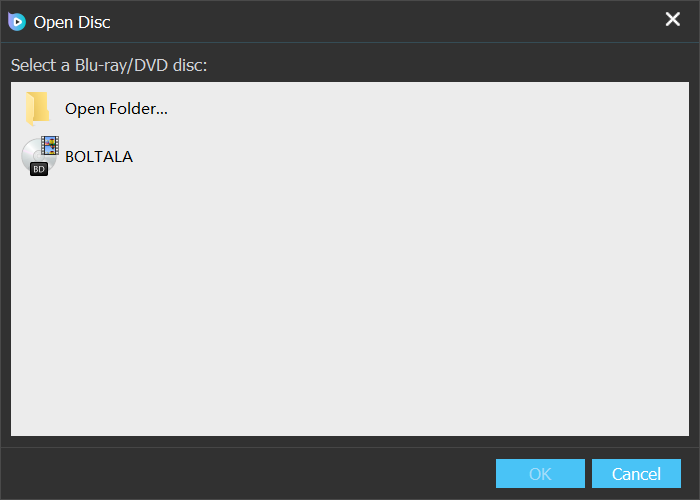 Step 3. Play Blu-ray Disc on Your Computer
After you have ensured the disc selection, it will naturally turn into the playback picture. You can see some basic buttons below the picture to help you pause/playback and move forward/backward. The camera icon is the "Snapshot" function that helps you capture favored pictures.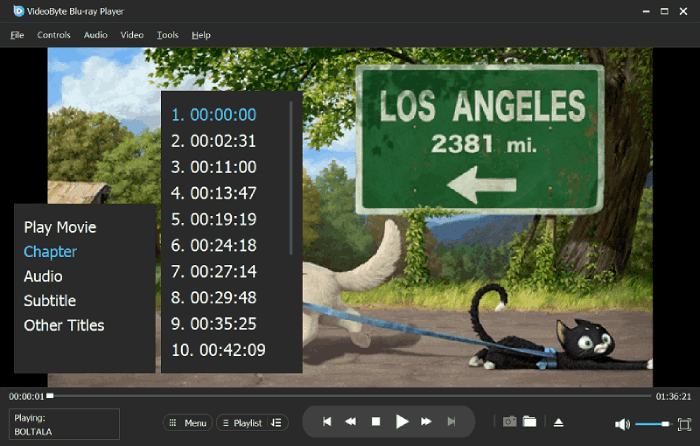 After these three steps, you can easily get around the problem of Blu-ray disc playback and our article today comes to an end. It's a pity that Blu-ray disc cannot be played on the DVD player, but there's always a way out. Now you must have a better understanding of Blu-ray disc and know how to play it on your computer.