Leawo Blu-ray Player Review 2023: Play Blu-ray on PC/Mac
Leawo Blu-ray Player has been popular software for DVD and also Blu-ray streaming. But as you have never tried it before, you may wonder how will Leawo Blu-ray Player work for you. Is it safe? Or whether there is anything you need to pay attention while using? So in this article, we will introduce the software with some reviewed details provided to you. Now, take this Leawo Blu-ray Player review before getting started to use it!
Main Features of Leawo Free Blu-ray Player
Leawo Blu-ray Player has been a popular Blu-ray player for Windows and Mac users to have high-quality Blu-ray as well as DVD disc playback with smooth experience. Although the software is not the perfect one and it still contains some disadvantages, you would still find it helpful to play DVD and Blu-ray for you. Now, you can see what are the main features of Leawo Free Blu-ray Player before starting using it.
Supports Protected Blu-rays and DVDs
The most powerful feature of Leawo Blu-ray Player should be its ability to play protected Blu-ray and DVD discs. It can unlock all region codes and then successfully play the videos for you. So if you have bought a Blu-ray/DVD disc with protection, you can insert it to your computer and play with Leawo Blu-ray Player without limitations.
Provides HD Resolution to Play Videos
To make sure that you can have a good Blu-ray/DVD streaming experience at home, the software provides HD resolutions to let you enjoy the video playback on computer screens with good effects. Also, the audio quality will be kept losslessly by using different decoding technologies, including Dolby, DTS, AAC, TrueHD, DTS-HD, etc. built in the software. So with Leawo Blu-ray Player, you can play DVD and Blu-ray with original quality without compressing it at all.
Takes Low CPU to Play Videos Fluently
Another benefit is that Blu-ray Player will not use up much CPU on your computer. When you the software to play DVD/Blu-ray Disc, it won't bring you the lagging experience but allows you to play videos in a fluent way (but it will still take high CPU while loading the disc at the beginning). This simple design also makes the software quite easy to operate - even you are a new user of Leawo Blu-ray Player, you will find it quite easy to get started and convenient to use.
Offers A Free Version to Use Without Cost
You would find that Leawo Blu-ray Player needs you to subscribe to its Pro version if you want to use all its functions and have an ad-free playback experience, it still offers a free option if you don't want to cost any fee. It will still provide you with the HD Blu-ray and DVD playback experience, but only with ads displayed on its screen.
Our Test Report for Leawo Free Blu-ray Player
To give you a clear review on how Leawo Blu-ray Player can work for you, this test report will show you some details when we are testing the software. You can have a look.
The installation is the same with other program. Do not have the spyware and ads. Then we comes to a clean and intuitive interface.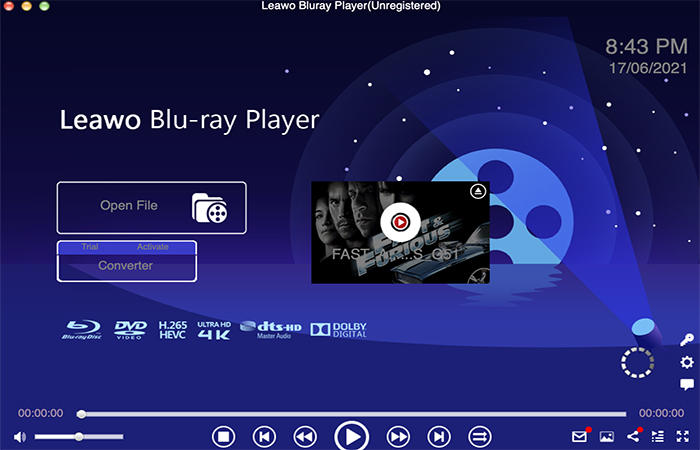 The default interface doesn't have "Open Disc" option. You have to insert your Blu-ray/DVD disc into your computer. After you computer recognize it, you disc will appear on the main interface.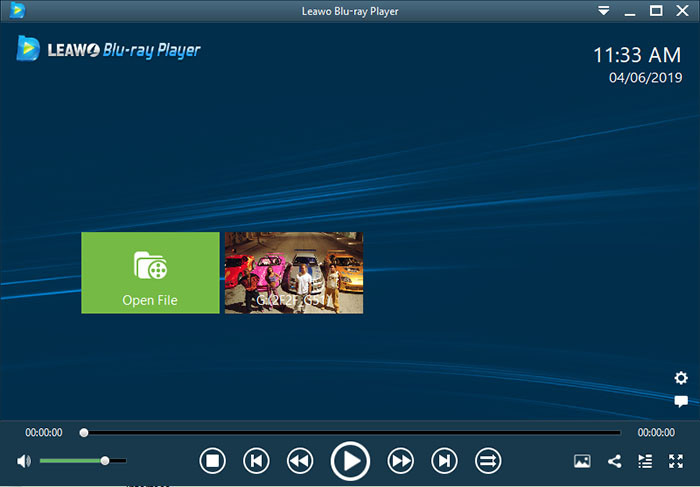 Click on the disc and it will prompt the attention that "Mouse operation on disc menu is not applicable now. Please try to use Virtual Remote Controller or keyboard". After you choose "Yes", you can select the subtitle and go the the Blu-ray menu, which comes from the source disc. From the menu, you can choose to play the main movie, select scenes, play bonus features of the movie, etc.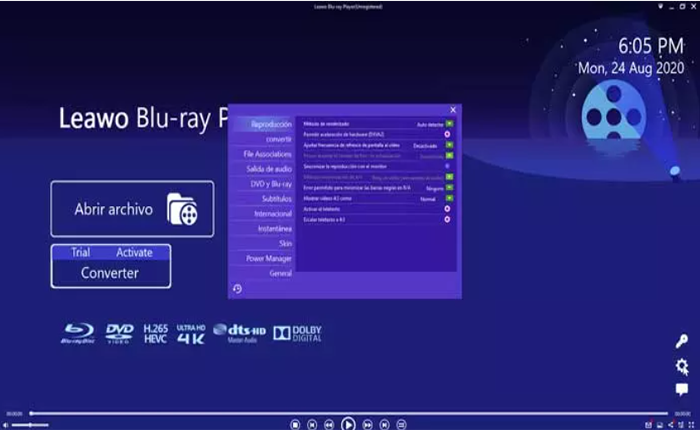 Unexpected Experience Using Leawo Blu-ray Player
It takes 32 seconds to load this Blu-ray disc. And when loading this disc, the CPU it took to run is too high.
Well, now we can enjoy this Blu-ray movie on the computer with Leawo Blu-ray Player. When the movies plays to the 12 minutes, it froze and I can't even close it. We wait for a long time to let it recovery to play but it failed.
Then, we restarted this program and repeat these steps to play another disc. However it also crashed. After we tried several times, it only played one disc successfully.
In addition, there is however an annoying pop-up whenever you pause a movie asking if you want to "copy and backup the disc" - an advertisement for other Leawo software.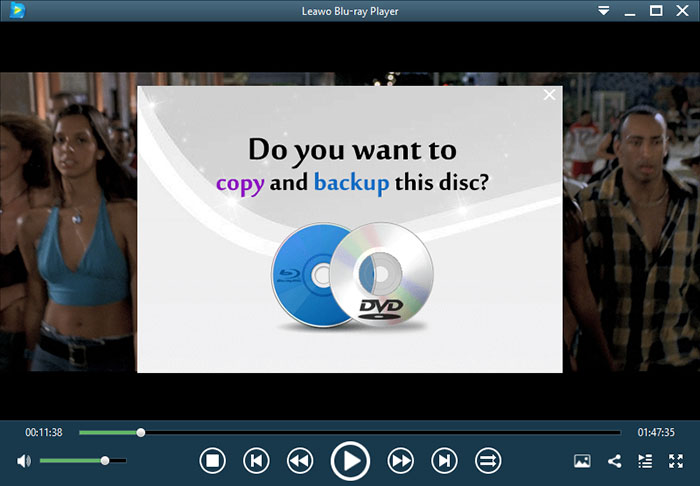 According to our test, we summed up the advantages and disadvantages of Leawo Blu-ray Player. Just follow us to see it.
Pros:
Free, simple and safe.
Work perfect for playing video/audio files.
Powerful DVD/Blu-ray menu from source disc to control the playback.
Cons:
It has ads to recommend their software after paused the playback.
When playing DVD/Blu-ray disc, it crashes 9 times out of 10.
It takes a long time to load the disc before it starts playing.
Actually, it can't read some protected discs.
Best Alternative to Leawo Blu-ray Player: VideoByte Blu-ray Player
For sure, not all of you consider Leawo Blu-ray Player a helpful disc player because of its disadvantages. So if you are considering to find an alternative to Leawo Blu-ray Player, VideoByte Blu-ray Player is highly recommended as the
best free Blu-ray player
 to you. Like Leawo,
VideoByte Blu-ray Player
 also offers a free version, allowing you to enjoy the DVD/Blu-ray playback at no cost. Meanwhile, its powerful ability also makes it possible for you to use the software to play protected discs, including both DVDs and Blu-rays in different region codes. Better than Leawo Blu-ray Player, VideoByte Blu-ray Player, VideoByte will not add any ads to the software, so you can have a clean playback interface to enjoy the streaming without being interrupted at all. Also, with advanced technologies used, VideoByte Blu-ray Player will seldom occur software crash like Leawo Blu-ray Player will. You are surely to enjoy an error-free playback experience with this powerful disc player!
Also, this easy tutorial will show you the correct way to use VideoByte Blu-ray Player to play Blu-ray/DVD disc in high quality with smooth experience.
Step 1. Launch the VideoByte Blu-ray Player and you'll come to the intuitive interface.
Step 2. Insert your DVD/Blu-ray disc to your external drive and go back to the program and select "Open Disc" button after the computer reads the disc successfully. Note: To read the Blu-ray disc, you have to use a Blu-ray drive. The default drive of computer is a DVD drive.
Step 3. Usually, the program can load the disc successfully. You just need to enjoy it on your computer. It won't crash like the Leawo Blu-ray Player. But sometimes, it will also fail to load DVD/Blu-ray disc due to the DVD/Blu-ray copyright protection.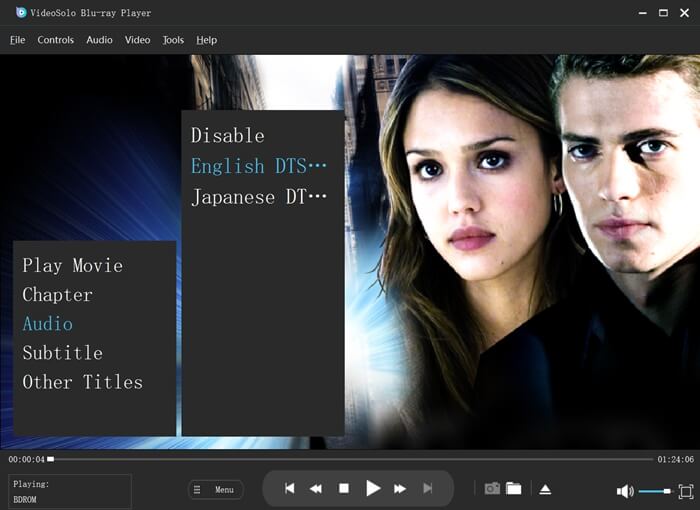 Leawo Blu-ray Player VS. VideoByte Blu-ray Player
This comparison table will also show the differences between Leawo Blu-ray Player and VideoByte Blu-ray Player clearly to you.
| | | |
| --- | --- | --- |
|   | VideoByte Blu-ray Player | Leawo Blu-ray Player |
| Price | From USD 29.95 (with free trial provided) | From USD 44.95 (with free version provided) |
| Support Media | Blu-ray, DVD, Common Video/Audio | Blu-ray, DVD, Common Video/Audio |
| Support OS | Windows/Mac | Windows/Mac |
| Blu-ray Menu | Yes | Yes |
| Loading Time | 5s(average) | 12s(average) |
| CPU Usage | Low | High |
| Performance | Stable | Terrible |
| Ads | No | Yes (in free version) |
FAQ of Leawo Blu-ray Player
Is Leawo Blu-ray Player really free?
Some of you feel confused about whether Leawo Blu-ray Player is actually free or not. Actually, the free version of the software does offer free service to let you play DVD/Blu-ray without paying any cost. But there are still limitations in using, like there are ads to interrupt your playback experience. So if you don't want such situations from happening, you still need to pay to upgrade to Leawo Blu-ray Player Pro version.
Is Leawo Blu-ray Player safe to use?
Completely. Leawo Blu-ray Player is designed with advanced technologies, and its data protection is well developed, without collecting any user data that would leading to privacy leaking. Therefore, Leawo Blu-ray Player is safe to use.
Leawo Blu-ray Player does offer great experience to help you play DVD/Blu-ray in HD quality, but by comparison,
VideoByte Blu-ray Player
 will be the
best free Blu-ray player for Mac
 and Windows if you are considering a stabler and more lightweight one without frequently crashes happening. VideoByte Blu-ray Player also offers the free version, so you can install it for free and start using now!