"Suddenly I can't play Youtube videos in Chrome anymore - I get a black screen, once in a while with sound, but most just a black screen."
"At least in my case. Was having the same issue everyone else was having, a black screen on youtube videos, IE8 and Chrome. Can anyone help me out?"
"I start having this issue after updating my Chromebook; most of the YouTube videos play with sound only. Any idea to fix the YouTube black screen?"
Have you ever encountered the situation when YouTube displays a black screen and doesn't work? As one of the most popular video-sharing platform around the globe, YouTube attracts millions of people to watch and YouTube uploads every day. It is definitely a fantastic source of listening to the favorite songs, watching trending videos, uploading classic movies and share them with your friends, and so on.
However, you may also run into trouble with all kinds of YouTube playback errors during the daily using. The black screen is perhaps the most-reported problem. The websites and online forums are filled with discussions regarding this issue and possible solutions. So, we decided to find the reasons behind this issue and suggest some working solutions. In this article, we will show you the reasons why YouTube screen turns black and a detailed tutorial on how to fix the issue effectively.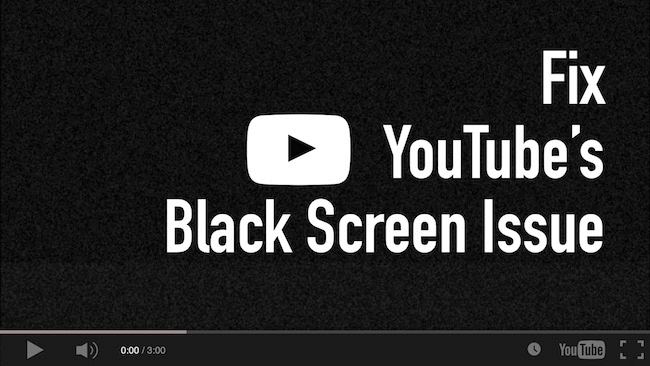 Reasons Behind the YouTube Black Screen and Solutions:
If you are facing the issue of YouTube videos black screen, there are multiple factors can be the reasons. Now let us take up the major issues and suggest some viable solutions.
Cause 1. Browsing YouTube Under Poor Or Unstable Internet Connection
Before we proceed, you should check if you have a reliable and strong network connection. This is necessary because the weak and unstable Internet connection might prevent your browser loading the complete video properly and thoroughly, just display a black screen or hear the audio without seeing the image. If your YouTube was working perfectly a day ago and now it's all black, this may be the possible reason.
Solution: Check that the network connection is correct and try loading other web pages to see if it's a general problem. If possible, change another network and refresh the YouTube page or restart the browser. Check all running programs on your computer and make sure that they are not consuming too much traffic. Also, you can download a video from YouTube to your computer instead of buffering wait.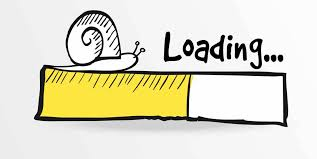 Cause 2. The Browser is Not Updated to Its Latest Version
YouTube black screen may occur if your web browser isn't updated to its latest version. It is possible that the plug-in Adobe Flash Player still used in older versions which aren't supported by YouTube anymore.
Solution: In general, some of the browsers will be updated automatically. If not, you can uninstall it and download the latest browser from the official website, and then install it.
Cause 3. Adobe Flash Player/JavaScript Caused YouTube Black Screen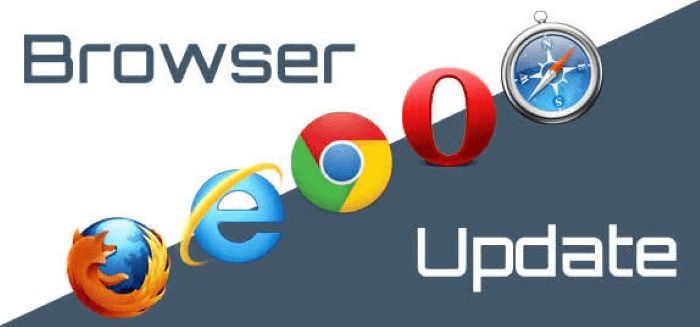 Adobe Flash Player is pre-installed in many web browsers and JavaScript is a necessary part for the browser to let any feature work well. Black screen of YouTube can happen if the Adobe Flash Player is outdated and JavaScript doesn't work. So make sure if you have latest Adobe Flash Player and JavaScript running well in the browser.
Solution:
Try uninstalling Adobe Flash Player and install the latest version available.
Check whether JavaScript of your browser is on. If not, turn it on.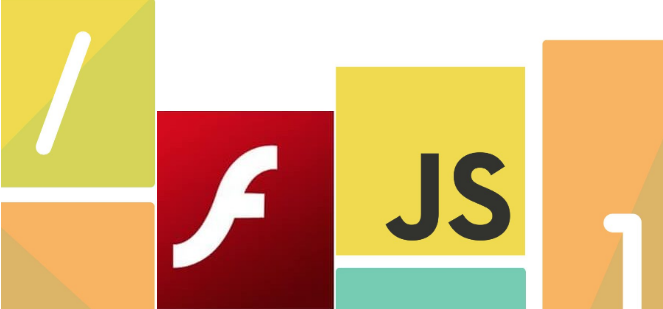 Cause 4. Browser Has a Lot Of Cache and Cookies
The cache and cookies could be another possible cause to YouTube video black screen issue. When you visit websites, the addresses, cookies, download history and other website data are saved. The browser collects these data so it can be loaded quickly next time without downloading repeatedly. Other private data such as cache, cookies, saved passwords, etc. are also saved on your browser. If the endless cache and cookies clog up in your browser, when you play videos on YouTube, you will encounter the black screen error. Note: This method will clear all your data from your browser. So you will have to repopulate the data and readjust all the preferences.
Solution:
Just follow the simple steps on major browsers to flush the data, shut down the browser and restart, YouTube black screen will no longer here.
For Firefox: Click Firefox History > Clear history > "Everything" range of "Browsing & Download History/Form & Search History/Cookies/Cache/Offline Website Data"; or click Tools > Options > Advanced > "Clear Now" for Cached Web Content and Offline Web Content and User Data.
For Google Chrome: Click Chrome Menu > More Tools/History > Clear Browsing Data > choose the "Cached images and files / Cookies and other site and plug-in data" to clear.
For Safari (Mac OS X): Click "Safari Menu > Empty Cache > Empty".
For Internet Explorer: Click "menu icon > Safety > Delete Browsing History > select Temporary Internet Files, cookies and history / Preserve Favorites Website Data > Delete".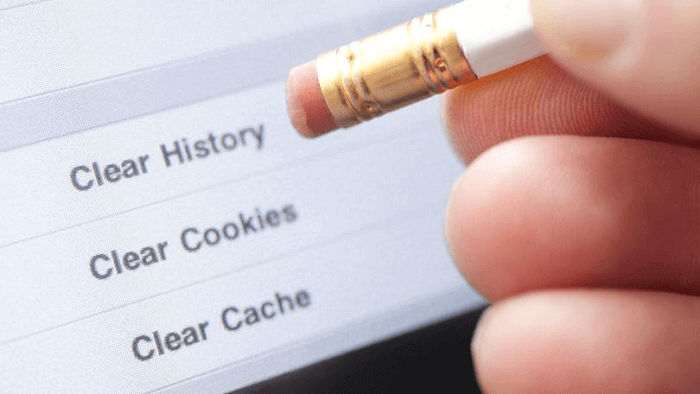 Cause 5. You Are Using Browser Extensions
Extensions are mini software programs that can be downloaded and installed on your browser. It can let you customize the browser with rich features. It is possible that Some added toolbar and anti-virus add-ons like ad-blocker is interfering with YouTube videos and preventing them from being viewed.
Solution: Check to see if there's an extension is causing a conflict with YouTube, find out and disable it, then restart your browser and check if the YouTube video play as expected.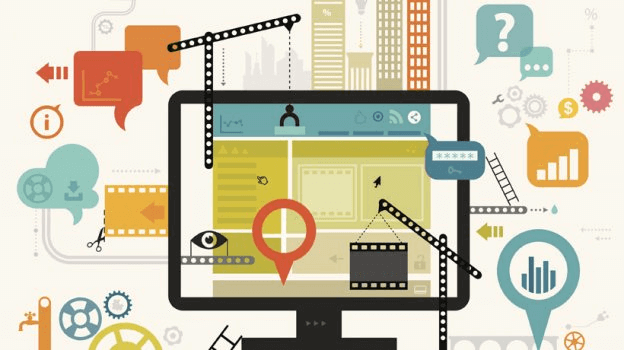 Cause 6. You Have Enabled Hardware Acceleration
Hardware acceleration means assigning some tasks to GPU instead of CPU. This can improve visual performance and make applications and videos run smoother and faster. However, sometimes it can bring unexpected results on your computer. If the above cases are all excluded, we can try disabling hardware acceleration on your browser to see if this can solve the YouTube video black screen problem.
Solution:
Turning off hardware acceleration fixes the issue. Here's how:
For Firefox: Click the menu button and choose "Preferences", select the "General" panel. Under "Performance", clear the "Use recommended performance settings" checkbox. Uncheck "Use hardware acceleration when available". Click the Firefox menu, then click Quit.
For Google Chrome: Click "Customize and Control Google Chrome > Settings". Click on Show advanced settings and scroll to the System section. Uncheck "Use hardware acceleration when available" and restart Google Chrome.
For Internet Explorer: Click "Start > Internet Explorer > Internet Options > Advanced > Accelerated graphics", select "Use software rendering instead of GPU rendering check box". Then click "Apply > OK".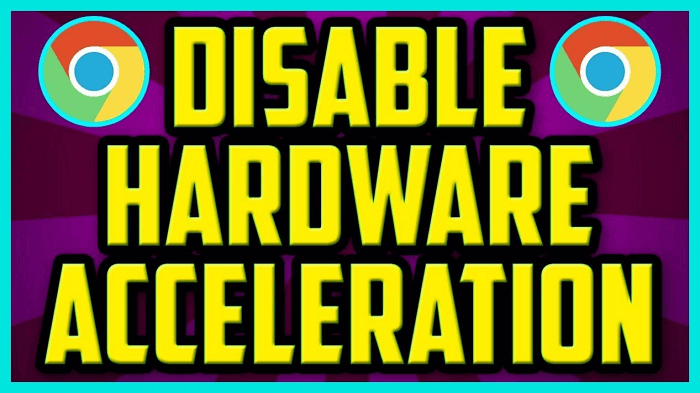 Actually, YouTube video black screen error can just happen anytime to anyone by a wide range of reasons. Don't be disappointed and panic, instead of it, understand the causes and solutions which this article features very well.
If you are facing the YouTube black screen problem, hope one of these solutions in our post can solve it accordingly and you can now watch videos on YouTube. What's more, the YouTube black screen problem also exists on mobile devices like iPhone, iPad, and Android, the same fixing method for PC can be adopted like re-install and update the YouTube app/Adobe Flash player, clear cache and data, etc.