4 Best HEVC H.265 players to Play HEVC/H.265 Videos [2023]
HEVC/H.265 standard format is a more advanced encoder than H.264, developed to encode video files at higher quality but smaller sizes. However, unlike regular video formats, HECV format is less compatible with some popular media players. Therefore, seeking a compatible HEVC player can be essential if you want to enjoy HEVC's high-quality effects and play H.265 files on desktops without limitations.
Hence, today's blog has prepared the 4 best HEVC/H.265 players for you to select. If you are still wondering how to play H.265 files as they are not compatible for playback, check now and pick an ideal HEVC/H.265 video player to try!
Highlight on This Page
The best HEVC player that hits the top place of list has been selected as VideoByte Blu-ray Player, which empowers great functionality to bypass various of encryption methods, performing to play all types of regular media files, Blu-ray/DVD discs, folders, ISO files for you in theatre-like visual as well as sound effects. It can surely deliver an original streaming experience to play H.265 files for you. Install it for free to give it a try now.
What is HEVC (H.265)? Brief Introduction of HEVC Codec
HEVC (more widely-known as H.265) format is increasingly popular today, but what exactly it is, and why H.265 stands out compared with H.264? Before heading down, you can firstly grasp an overview on HEVC (H.265) format.
H.265, full name High Efficiency Video Coding (HEVC or MPEG-H Part 2), is the latest video compression standard as the successor of H.264 (AVC or MPEG-4 Part 10). H.265 offers better data compression at the same level of video quality and supports resolutions up to 8192×4320. It doubles the data compression ratio compared to H.264, which means that video at the same quality needs only half of the bandwidth or file size. If you want to know more about H.265 and the difference between it and H.264, you can check this post: H.265 vs H.264: Comparison between H.265 and H.264.
However, due to its higher coding efficiency and improved video quality compared with H.264, H.265 codec is more difficult to perform and not supported by all mainstream devices. Hence, if you want to play HEVC/H/265 videos, you need to get a professional H.265 player performing great compatibility to support this format and deliver original video quality for streaming. Hence, we have prepared the 4 best HEVC players in the following sections to help you play HECV/H.265 files in a hassle-free and smooth way. Now, just keep reading and grasp them!
4 Best HEVC H.265 Players to Play HEVC Video on Windows/macOS
To play H.265 files on desktops without hassle, your priority is to make sure that the media player you use can support decoding HEVC (H.265) format. Here, we have collected the 4 best HEVC/H.265 players of high reputation for you. Grasp them and select your favorite one to play H.265 files with great streaming experience right away!
1. VideoByte Blu-ray Player
The first H.265 player we'd like to recommend is VideoByte Blu-ray Player. As an all-around H.265 (HEVC) player with low CPU consumption as well as great format compatibility, it ensures a lossless H.265 (HEVC) files playback at 4K, 1080p HD, and 2K with a pretty smooth streaming experience. What's more, this HEVC/H.265 player provides you with an easy-to-go menu for convenient playback control, making the menu navigation, audio tracks as well as subtitles selection easy to operate. Meanwhile, there are some special playback effects available to boost better HEVC (H.265) streaming for you.
Besides, apart from being an HEVC/H.265 player, VideoByte Blu-ray Player is also regarded as the best 4K Blu-ray player, performing to play homemade or commercial Blu-rays or DVDs on PC/Mac for you. Also as a powerful media player, the software is powerfully compatible with 300+ mainstream video/audio formats to stream any media files for you without hassle. Overall, VideoByte Blu-ray Player is definitely the most reliable and helpful H.265 player to play H.265 videos and other more videos/Blu-rays/DVDs on computer. You can view its sparkling points in the following:
Play H.265 (HEVC) videos with up to 4K resolution
Intuitive interface & easy-to-use menu for flexible control
GPU acceleration for smooth playback
Support playing other common videos of 300+ mainstream formats
Region-free Blu-ray/DVD player to play any type of discs
Bypass various encryption methods like CSS, AACS, etc.
Now, you can view the image guide to briefly learn the steps to use this wonderful H.265 (HEVC) player to play H.265 files with ease.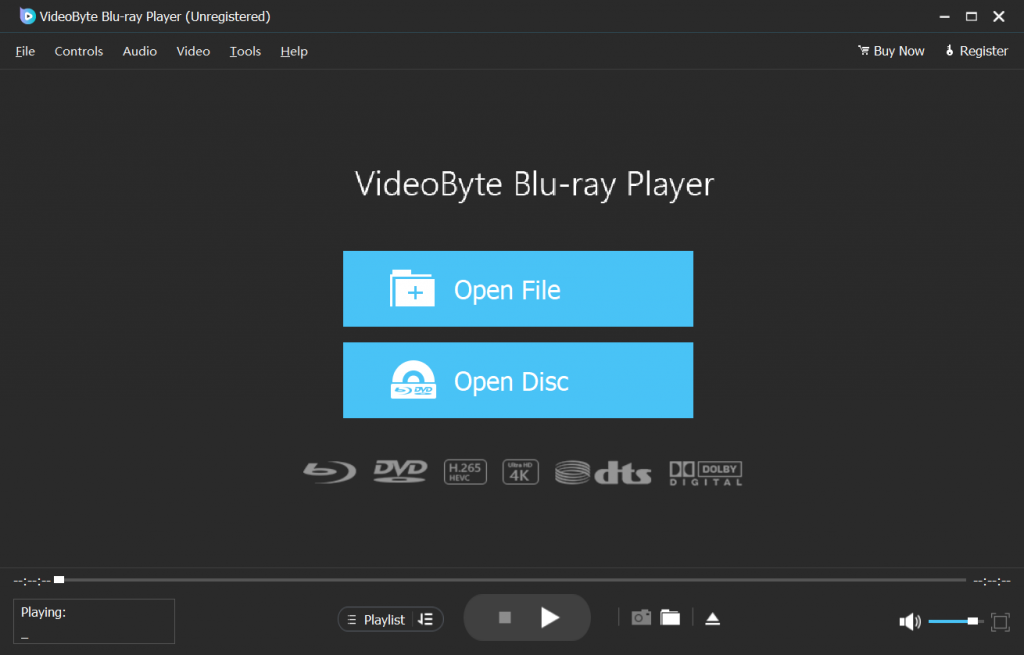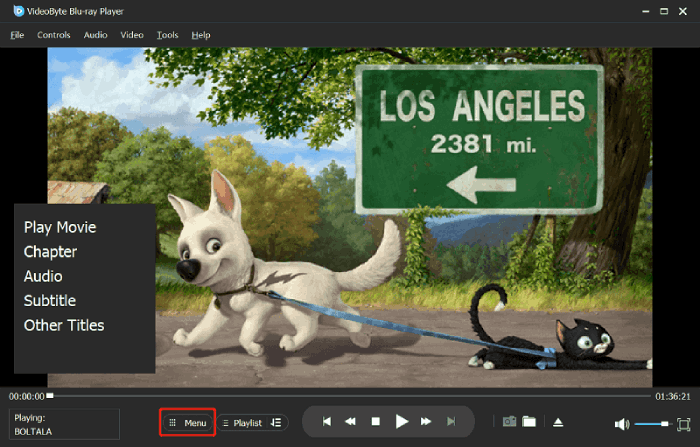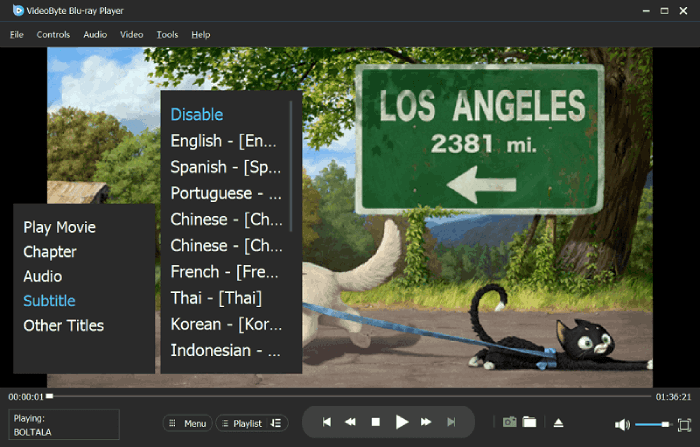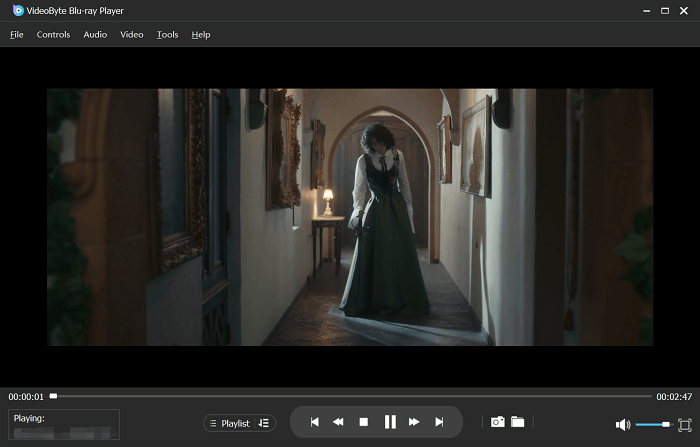 If you desire a free HEVC player to play H.265 files without paying a penny, VLC is the best option you shall not miss. Developed by VideoLAN, VLC Media Player provides great media streaming ability with wide support for mainstream formats, including HEVC (H.265) to help you enjoy HEVC video playback without limitations. VLC is also cross platform supported, available for Windows, Mac, Linux, and Android users to install this H.265 player on devices to enjoy its excellent video streaming services.
However, pay attention that if you desire to play HEVC/H.265 videos on VLC, you need to download a specific x265 as a free software library and application for encoding video streams into the HEVC/H.265 compression format. Otherwise, the H.265 videos playback are mostly likely to fail and you will have to find another VLC alternative to play H.265 videos instead.
Tip: To directly play H.265 (HEVC) videos without installing extra extension, files, or bundled software, VideoByte Blu-ray Player is a better option, with even higher lossless quality and smoother video streaming experience ensured. To grasp a theatre-like H.265 video playback effects, it can be the best H.265 player you should really give a try.
Features of VLC Media Player:
Free and open-source HEVC player
Work across different device systems
Also play other mainstream videos and DVDs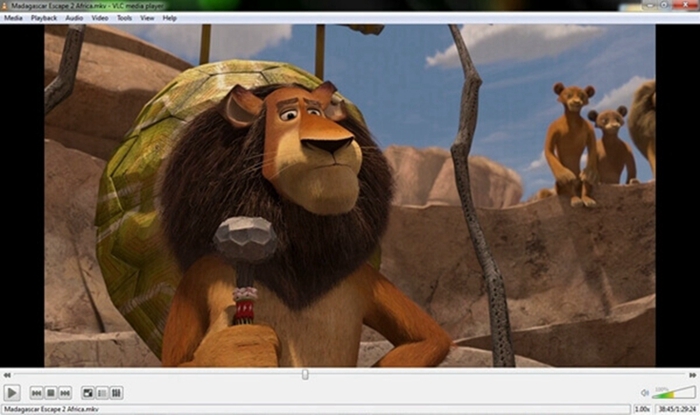 Potplayer is another free HEVC player, with good quality maintainedto play HEVC/H.265 encoded videos to deliver you a nice streaming experience on Windows desktops. Potplay even supports 3D effect! If your H.265 video files also contain 3D effects, this H265 player can work to originate them for you, maintaining the same visual as well as audio effects. Despite H.265, Potplay is also compatible with a variety of other multimedia formats or codecs like H.264, MP4, AVI, MKV etc. However, it's a pity that this HEVC player is only available on Windows.
Tip: When Potplayer lacks the Mac version, if you desire to install a H.265/HEVC plater to enjoy high-quality H.265 videos playback on Mac desktops, VideoByte Blu-ray Player is the best backup to consider. For more details, visit this full VideoByte Blu-ray Player review to evaluate the software in-depth before installing it.
Features:
Free H.265 player for you to use
Support 3D video playback
Specialized for Windows users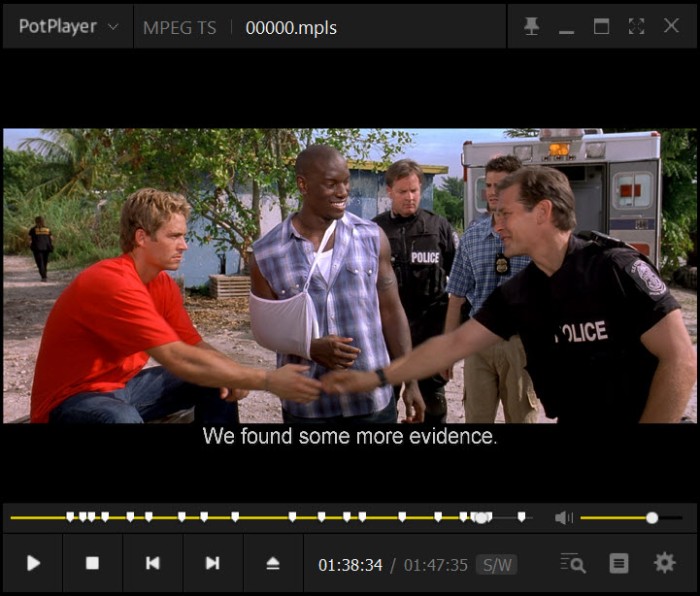 The last H.265 player here for you is Leawo Blu-ray Player. Originally, Leawo Blu-ray Player is famous for its Blu-ray streaming ability. Also with a free version provided, it is regarded as one of the best free Blu-ray players on the market. Like VideoByte Blu-ray Player, Leawo is also compatible with a variety of mainstream formats, including H.265, ensuring you to enjoy 4K H.265 video playback on both Windows and Mac desktops.
However, the drawbacks of Leawo Blu-ray player should be the fact that it would add ads to the interface unless you upgrade to its registered version. Meanwhile, while playing H.265/HEVC videos for free within this HEVC player, there will be a watermark added to affect the streaming, which somehow cannot give you a perfect experience.
Features:
Free services provided
Support 4K playback
Also compatible with Blu-ray and DVD playback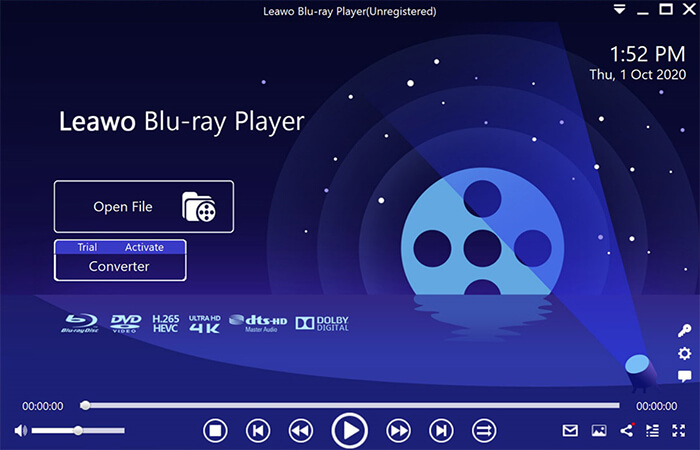 Bonus: 2 Tricks to Play H.265 (HEVC) Video Easily
Selecting the best H.265 player is the most direct and convenient way to help you play H.265 files on Windows/Mac with ease. But if you think it not necessary to download an HEVC player specially for H.265 video playback, you can try the 2 tips in this part to play H.265/HEVC videos more conveniently.
Method 1. Convert x265 Files to Common Formats for Easy Playback
To permanently save and play your H.265 videos without downloading an HEVC player, a good way is to convert H.265/HEVC to MP4 or other formats that your installed media player supports. That means you won't need the exact x265 player software with HEVC/H.265 compatibility anymore. Instead, finding a reliable x265 converter that can convert x265 files to other formats like MP4, AVC, MKV, MOV, etc. can help get rid of the format incompatibility permanently. If you would like to have a try, you can check the post introducing
free H.265 converters
 and find the one you like.
Method 2. Using HEVC Video Extension
Despite using an HEVC/H.265 players or the HEVC/H.265 converters to get your videos playable, you are also available to take advantage of an HEVC video extension to play HEVC/H.265 videos without hassle. HEVC Video Extension is created to enable compatible Window 10 devices to play video in HEVC format in any app, including 4K and Ultra HD content. Compatible devices support HEVC in hardware, including Intel 7th Generation Core processors and other modern GPUs.
But we also find that some users claim that this extension does not work for them even after they pay for it. So, you may need to think twice before using it.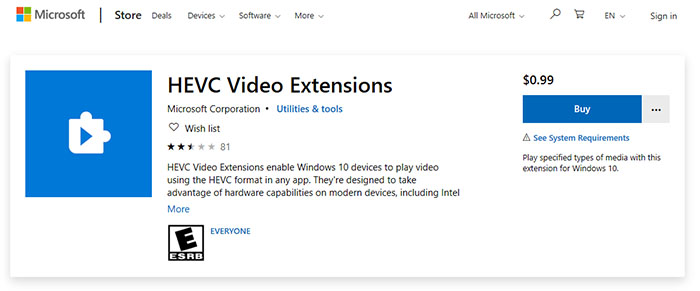 When you discover your installed media players fail to support decoding and playing H.265/HEVC videos for you, you probably need a better and more professional H.265/HEVC player instead. In this blog, the 4 best options are recommended for you to select. Among all of them, VideoByte Blu-ray Player definitely stands on the top, providing high-quality, smoother, and easy-to-control streaming experience to you. Why not give it a try now?