As the emerging of H.265, you have entered into a brand new world. More and more 4K Blu-ray movies, 4K/8K videos are popping up around your life and you would like to enjoy them on your PC or other portable devices. Are there any methods for playing such H.265 videos? In this article, we are going to focus on HEVC/H.265 and explain how to play HEVC/H.265 videos with ease.
Brief Introduction of H.265 Codec
H.265, the full name is High Efficiency Video Coding (HEVC or MPEG-H Part 2), is the latest video compression standard as the successor of H.264 (AVC or MPEG-4 Part 10). H.265 offers better data compression at the same level of video quality and supports resolutions up to 8192×4320. It doubles the data compression ratio compared to H.264, which means that video at the same quality needs only half of the bandwidth or file size. When it comes to H.265, you may think of H.264. Read H.265 vs H.264: Comparison between H.265 and H.264 to get more information about H.265.
Due to its higher coding efficiency and improved video quality compared with H.264, H.265 codec is more difficult to perform and not supported by all mainstream devices, which results it impossible to play HEVC/H/265 videos on incompatible devices. Hence, if you want to play HEVC/H/265 videos, you need to get some professional H.265 player to solve such problem. Here, I would like to show you how to play HEVC/H.265 on two aspects.
Solve! How to Play HEVC/H.265 Videos
To play HEVC/H.265 videos, you need to firstly decode the HEVC/H.265 videos. In order to decode the videos, you can use the third-party tool which adopts hardware decoding or software decoding to facilitate it.
Play HEVC/H.265 Videos with Hardware Decoding Player
In this part, I would like to introduce you how to use Google's ExoPlayer to play your HEVC/H.265 video. ExoPlayer, an application level media player for Android, is the typical decoder for hardware decoding. By default, ExoPlayer uses Android's platform decoders, and its supported video formats include H.264/AVC, H.265/HEVC, VP8 and VP9 etc. Read the below steps to make the docoding.
First, add the control of the Player.
Second, initialize the Player.
Lastly, add the HEVC/H.265 video to the Player, then you can enjoy it.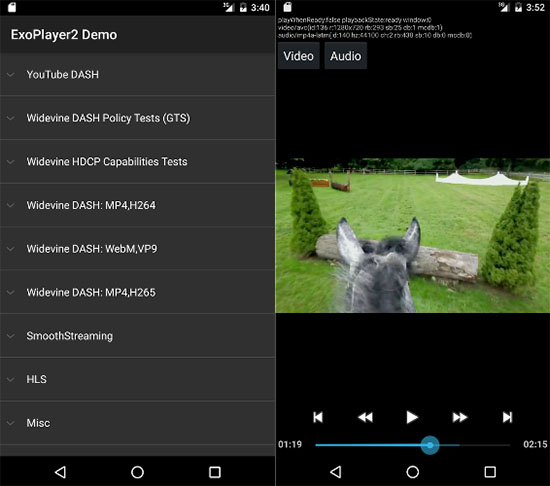 Play HEVC/H.265 Videos with Common Media Player Easily
In generally speaking, most of the H.265 players support software decoding and hardware decoding to decode HEVC/H.265 videos to make it playing on your devices, but such players will not make hardware decoding as a default item. Many mainstream media player are supporting playing H.265 videos but some of them are not, including QuickTime, YouTube etc. If you think it's a bit complicate to play such videos with H.265 player, you can use free H.265 converter to convert H.265 into other video formats then playing on your devices.
FFMPEG is a powerful media player for handling video, audio and other multimedia files and streams and is a simple analysis tool to inspect multimedia content. There is in-built HEVC decoder so that you can play HEVC/H.265 videos directly with FFMPEG.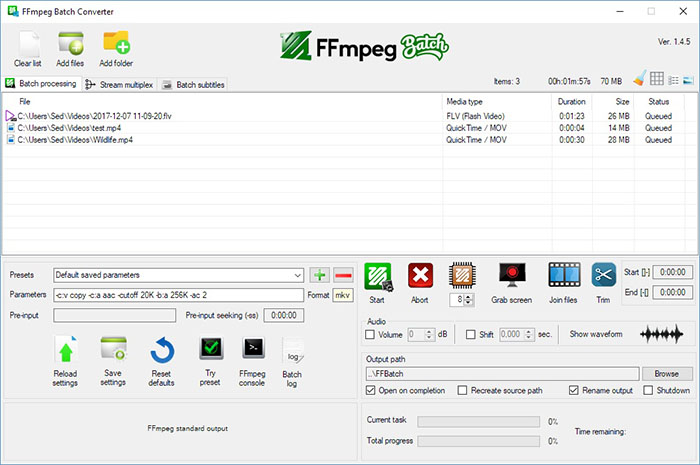 VLC is a free and open-source media player developed by VideoLAN and is able to play many codecs without the need of codec packs. However, if you want to play HEVC/H.265 video on VLC, you need to download a specific x265 as a free software library and application for encoding video streams into the HEVC/H.265 compression format.
Please make sure that you have download the requisite codec before, unless you are using the latest version of the VLC player.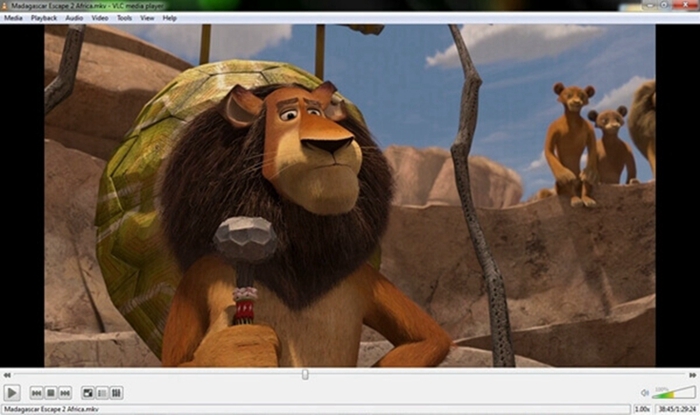 Potplayer is a free HEVC player for HEVC/H.265 encoded videos playing and any other multimedia formats or codecs like H.264, MP4, AVI, MKV etc. In addition to such formats, you can enjoy a unique HEVC videos by downloading 3D and Blu-ray movies/videos. However, it's a pity that such player is only available on Windows.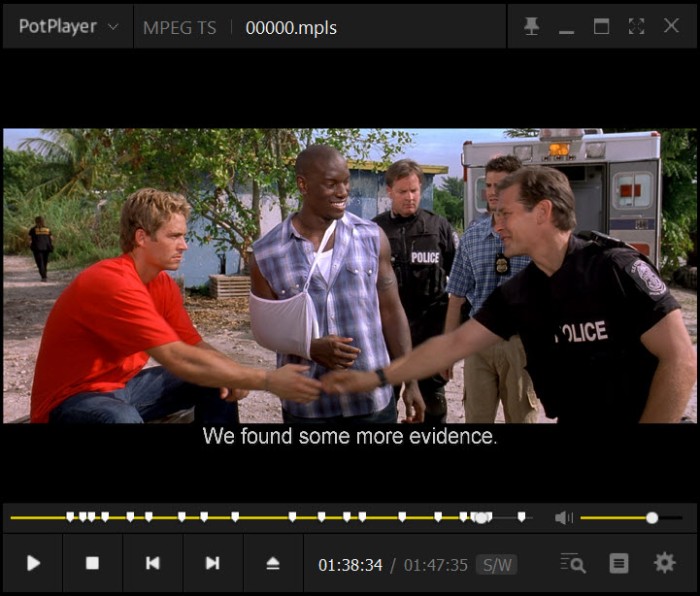 Bonus Tip: HEVC Video Extension
Except the three media players, you are available to take advantage of HEVC video extension to play HEVC/H.265 videos. HEVC Video Extension is created to enable compatible Window 10 devices to play video in HEVC format in any app, including 4K and Ultra HD content. Compatible devices support HEVC in hardware, including Intel 7th Generation Core processors and other modern GPUs.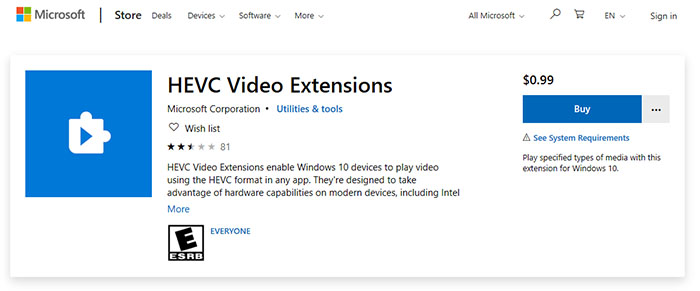 Above all, you can find the players or plug-in to help you playing HEVC/H.265 videos. Different players may apply different decoding methods. You can choose the most suitable one to decode H.265 and play them smoothly on your devices. In addition to media players, you are able to convert H.265 to other common formats with H.265 converter nd transfer the converted files to your devices for playback.