Though FLV video format is not as popular as before, sometimes we still need to convert videos to FLV format, such as uploading to YouTube. And, some people need to rip DVD disc to FLV video format. If you try some free DVD ripper, you will fail due to some performance problems.
But now, you can get the assistance of VideoByte BD-DVD Ripper, which has the ability to convert any DVDs to FLV or any other common video formats if necessary.
FLV stands for "Flash Live Video". It is a format designed for web video playback that offers high rates of compression and produces high-quality video. Usually, Flash Video includes two different video file formats: FLV and F4V. The FLV is a binary file, which is composed of file header (FLV header) and a lot of tags (FLV tags). The tag can be divided into three categories: audio stream, video stream, and script flow. In addition, some FLV files are embedded in SWF files.
Supported Media Types in FLV File Format:
Video: On2 VP6, Sorenson Spark (Sorenson H.263), Screen video, H.264
Audio: MP3, ADPCM, Linear PCM, Nellymoser, Speex, AAC, G.711 (reserved for internal use)
Supported Media Types in F4V Video Format:
Video: H.264
Images (still frame of video data): GIF, PNG, JPEG
Tips: If you want to try some free DVD to FLV ripper, you can read the Top 6 Best Free DVD Rippers to Rip DVD for Free.
To be honest, get a stable program is important to finish the DVD to FLV conversion. And VideoByte BD-DVD Ripper is what you need. This program is specially designed to solve the problem of video conversion as well as DVD ripping process. For the video conversion, it supports almost all the common audio/video formats. For the DVD ripping, you can convert DVD to any video or audio format you like including FLV.
The most obvious advantage of VideoByte BD-DVD Ripper is the 6X conversion speed which can save you a lot of time. With the support of NVIDIA CUDA, NEVENC, AMD and Intel HD GPU acceleration technology, you will experience the fastest speed to complete a process. Now follow the 1-2-3 steps, you will find the conversion from converting DVD movie to FLV is so easy and fast.
Step by step guide to convert DVD to FLV
To get start, you'll need to insert your DVD into the DVD drive of the computer. Now Launch the VideoByte Video Converter Ultimate and click the "Load disc" button to load the DVD content to this program. Normally, it will spend few minutes to load the DVD disc.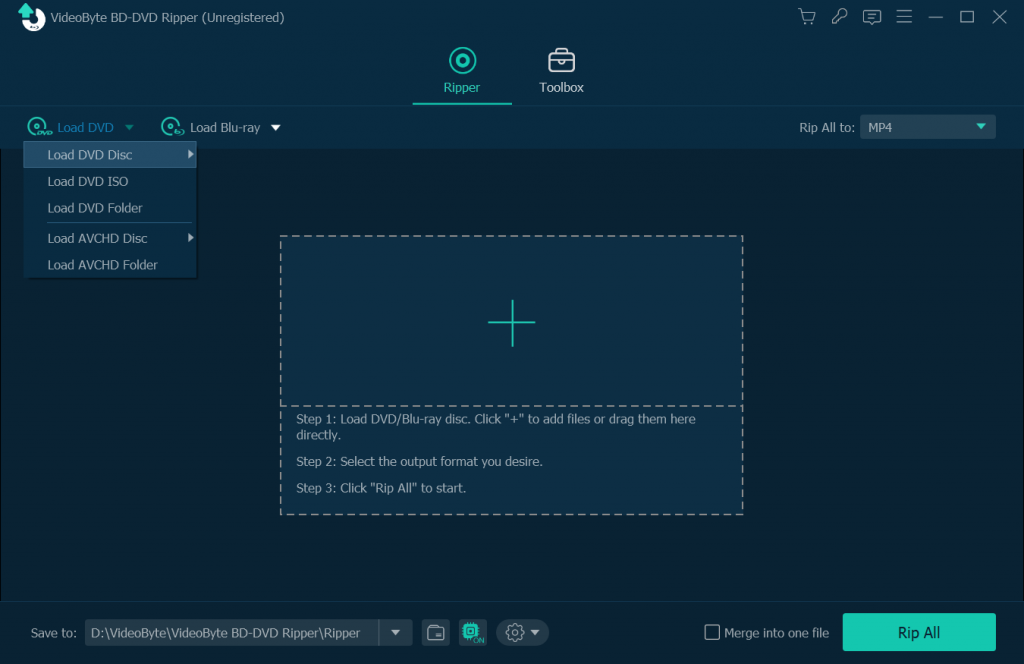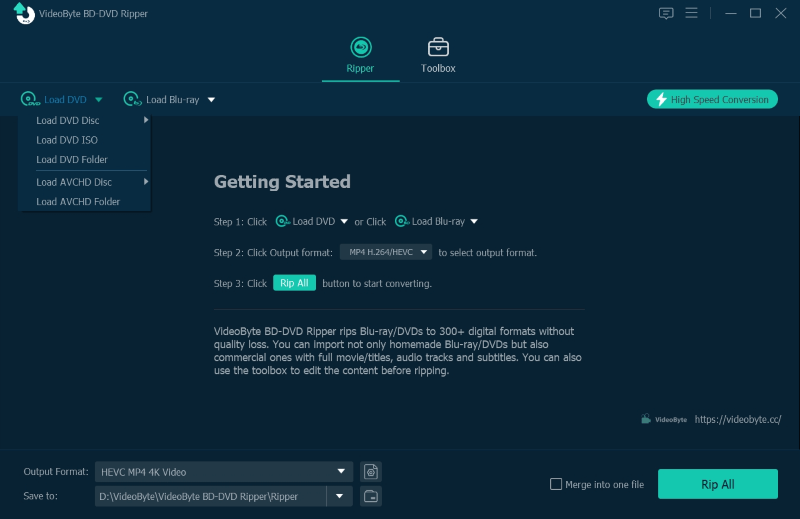 Step 2. Choose FLV Format
Next, choose FLV or SWF as the output format from "Profile"
Click the Settings button, you can customize the video quality, video size, resolution and audio channel etc. If you want to make your video better, you can use the "Edit" and "Video Enhance" option to do some editing activities and optimization ,etc.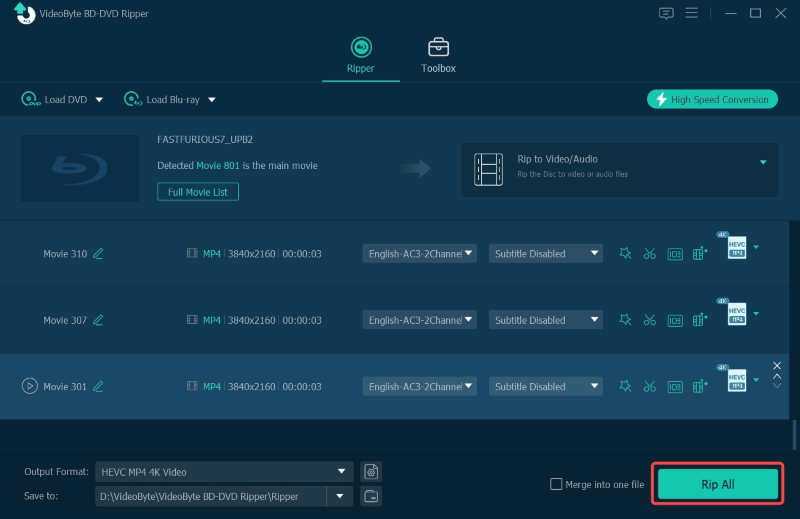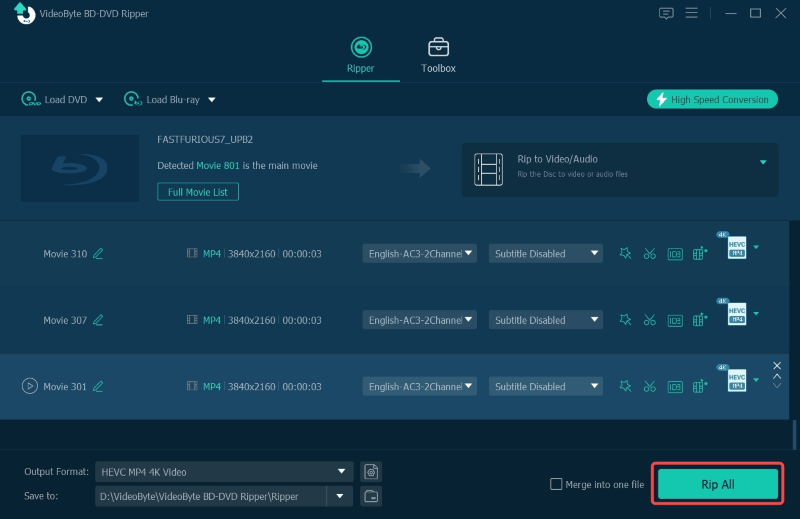 Step 3. Convert Video to FLV
After all the settings, click the "Convert" button to start converting your DVD to FLV or SWF format. The pop-up window will show the progress of conversion. You just need to wait for the conversion to be done.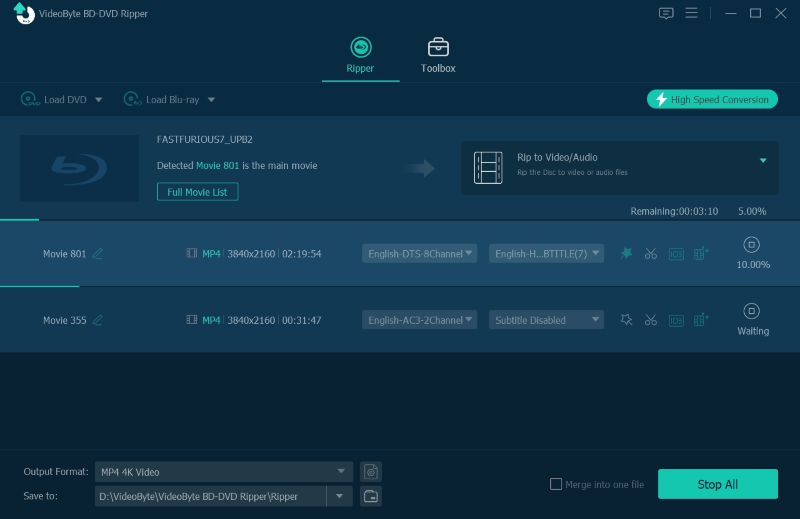 That's it! It is simple as 1-2-3. Now you know how to convert any DVD movie to FLV with high quality and fast speed. So it must be time for starting your own conversion. Take a try with VideoByte.