Although smart phones are more and more popular, a lot of folks prefer taking footage of special events, such as birthdays, graduations and weddings with Mini DV camcorders like Panasonic DVR-D150 and Sony DCR-HC30E. It also makes sense. As you may know, MiniDV/DV tapes are not compatible with digital world. Therefore, in case that you want to keep these memories safe and able to watch at anytime, it is best for you to transfer MiniDV/DV to DVD. Then you can enjoy your videos with TV or computer.
Tutorial for How to Burn MiniDV/DV to DVD Disc
To convert MiniDV/DV to DVD, I would recommend you to use a DVD creator. With such tool, you can burn MiniDV/DV videos to DVD from your camcorder, but firstly, you need to transfer your videos to your computer through a Firewire or USB cable from any camcorder.
After that, you can move to the next step to get a powerful DVD creator. Here, I highly introduce you VideoByte DVD Creator. This VideoByte DVD Creator is capable of burning MiniDV/DV videos to DVD. In addition to MiniDV/DV, you are allowed to convert and transfer any video formats like AVI, MP4, and MKV etc. to DVD disc/folder. Also, you can choose menu templates such as holiday, family, wedding as you like to stylish your DVD. Another function is that you are allowed to customize subtitle and audio track to enrich the DVD content.
Steps to burn MiniDV/DV to DVD with VideoByte DVD Creator effortlessly
Step 1. Add MiniDV/DV Videos to the Program
After downloading and installation of the program, launch the program on your computer, then you will see an interface pop up.
Click the "Add Files" button to import videos to the program. It is not available to drag-and-drop your files into the program.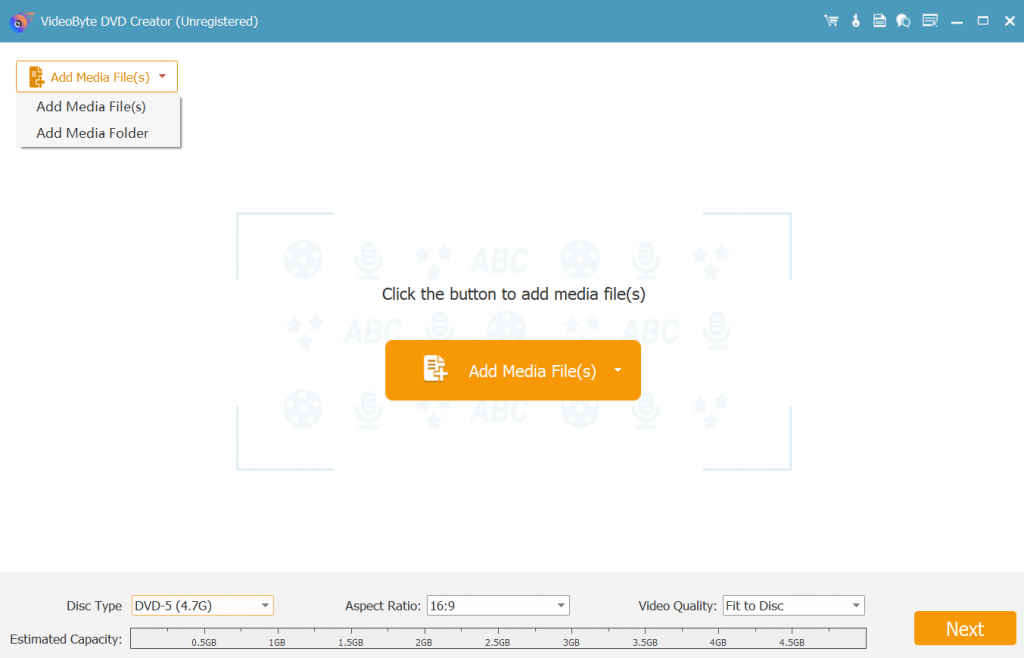 Step 2. Edit MiniDV/DV Video (Optional
Go to the "Edit" button and you can do some alternation as you like. You can adjust the video effect by decreasing the brightness, saturation, contrast or hue settings. Additionally, you can also trim the video length, crop video or add watermark into the video.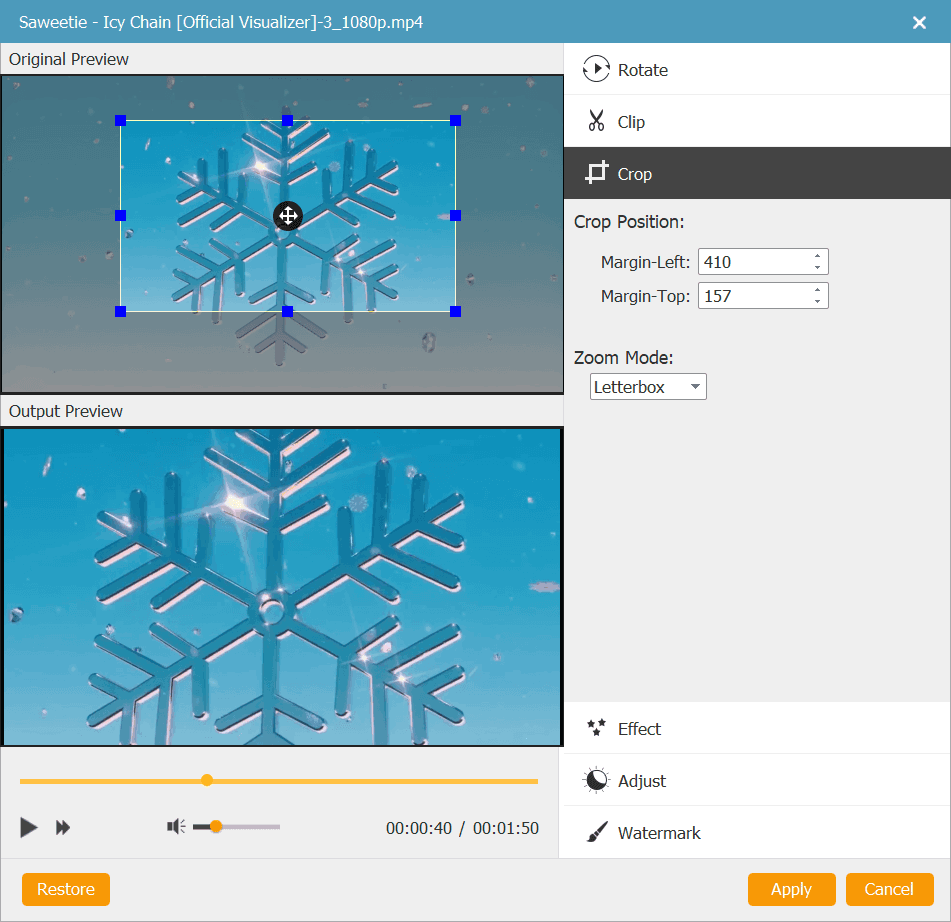 Step 3. Add Subtitle and Audio(Optional)
Click on "Audio Track" or "ABC Subtitle" button and you can choose or add audio track for your video from the small window. After that, you can change parameter like volume, encoder, bitrate, channels etc. Then you can click on "Subtitle" to add subtitles to your DVD.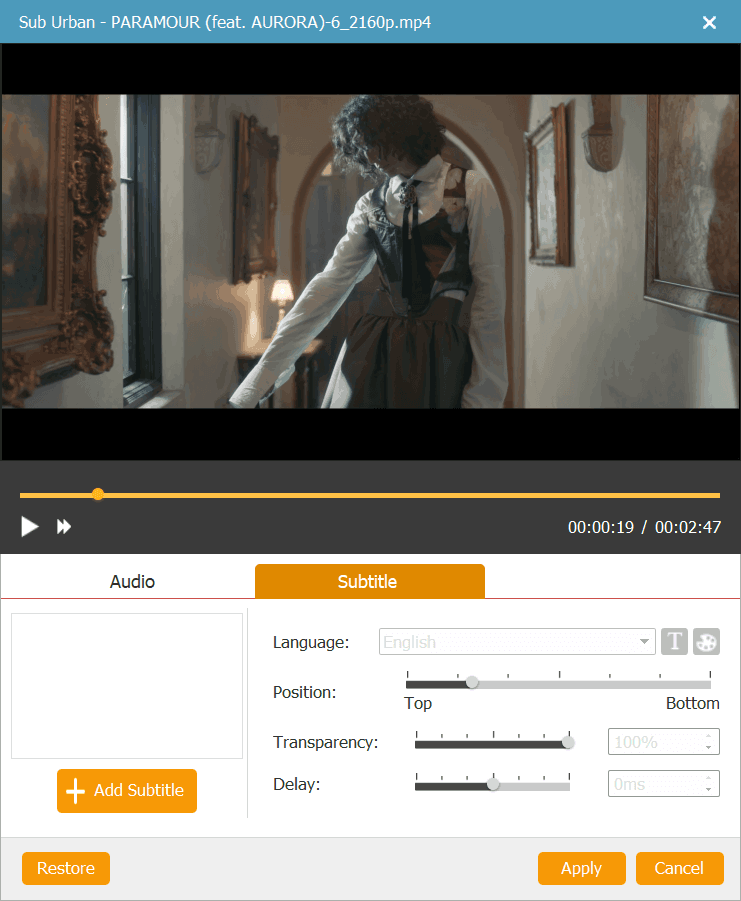 Step 4. Select Output Format and Destination Folder
Here, you can select output format and change output parameters like resolution, aspect ratio, video bitrate, etc. After that, select an output folder and DVD type.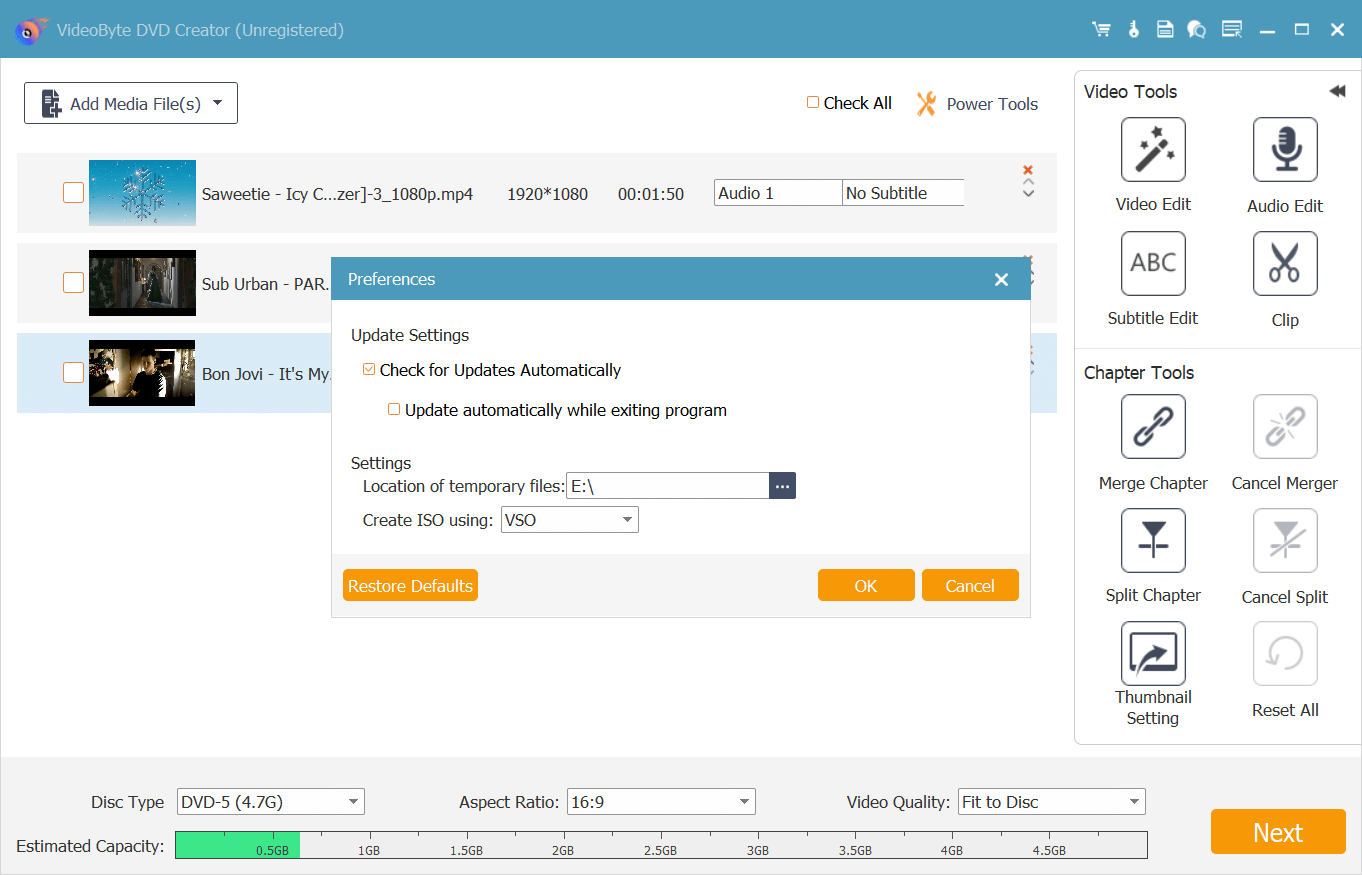 Step 5. Burn MiniDV/DV Video to DVD
Click on the "Burn" button and the program will start burning MiniDV/DV video to DVD.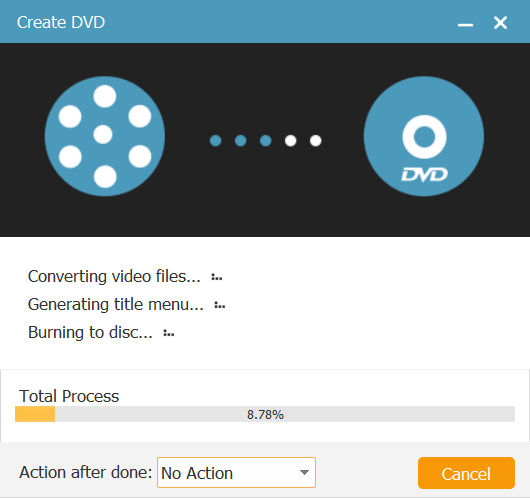 Extra Tips - How to Make A Good DVD by Yourself
For you to have good quality DVD after the conversion, here I will show you some simply but useful tips and tricks.
1. Choose a DVD disc with suitable capacity
Before starting the conversion, you are advised to check the capacity of your disc to avoid suddenly cutting off when you are in the conversion process. There are DVD5, DVD9, DVD10 and DVD18 with the capacity of 4.7G, 8.5G, 9.4G and 17G respectively. Choose the best capacity to load your videos.
To preserve the high-quality DVDs you can store them in a good case to avoid scratches and other damages. Besides, you can appropriately clean or polish your DVDs after watching or once in a while. In case that you have got your DVDs scratched, you can read the "methods to fix scratched DVD" to find ways to repair your DVDs.
If you are thinking of transferring your MiniDV/DV to DVD, then the above content is a great benefit for you. In this article, we have showed you how to convert MiniDV/DV to DVD effortlessly with VideoByte DVD Creator, and also explained how you can get a high-quality DVD disc. You should note that it is important to ensure you have the right tool and take good care of your DVDs so that you are able to enjoy them in the future.