3 Best Ways to Convert BDMV Folder to MKV/MP4 on Mac/Windows
BDMV gives people better video-watching enjoyment for its high definition. In the meantime, it also needs large space to store on computer (sometimes up to 40GB). As a modified format of MPEG-2 stream, BDMV inevitably has its cons: poor device compatibility and high request of the media player. It means you can only play on your computer with a Blu-ray disc player.
But what if you want to save BDMV file on any devices like iOS/Android/Win/Mac for a convenient playback? One viable solution is to convert BDMV to MKV/MP4. This post will guide you on converting BDMV to MKV/MP4 in 3 ways without losing quality.
1. How to Convert BDMV to MKV/MP4 with VideoByte BD-DVD Ripper
Easy-to-use

⭐⭐⭐⭐⭐

Support OS

Windows & Mac

Input format

Homemade and commercial Blu-ray/DVD discs, folders, ISO files

Output format

Lossless ISO files and folders, 300+ video and audio formats

Handle Copy Protection

All protections including AACS, BD+, Cinavia, ROM Mark, region codes

Highlights

√ Keep all audio tracks & subtitles;

√ Support GPU acceleration;

√ Maintain the 1:1 ratio to convert any Blu-ray/DVD to original quality
To convert BDMV to MKV or MP4, you definitely need a BDMV converter. Here we recommend VideoByte BD-DVD Ripper which works well in converting BDMV folder from Blu-ray movies between common formats such as MKV, MP4, M4V and 300+ other video/audio formats. This Blu-ray ripper also have great power to rip Blu-ray/DVD discs, folders, ISO files in regardless of any copy protection and region codes.
And here are the main features:
6X faster conversion speed compared to other common rippers.
Able to convert BDMV or copy-protected BDMV to 300+ video/audio formats like MP4, M4V.
Advanced decoding and decrypting technology without any quality compromise.
Keep all audio tracks and subtitles when you convert BDMV to MKV.
Adjustable output format and parameters such as resolution, frame rate or compressor in the toolbox to help you reduce the size of converted files and save your computer space.
Support batch conversion which will save you tons of time.
All users can submit a ticket to get prompt technical help from the customer support team.
With all the powerful features above, you can easily convert BDMV to MKV through simple steps as below. It's super easy to grasp so it's most recommended for beginners who don't want to spend time and effort. Follow these steps to rip your favorite movies. 
Available to rip Blu-ray/DVD discs of all types;

Boost the ripping process to be 6X faster;

300+ mainstream video/audio output formats;

Output videos/audios without quality loss;

Preserve all subtitles and audio tracks;
Supported OS:
Windows 10/8/7/Vista/XP (SP2 or later); Mac OS X 10.7 or above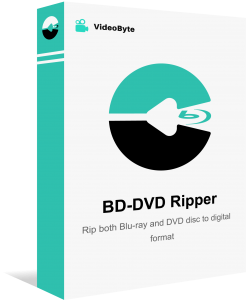 Step 1. Download and launch the BDMV to MKV/MP4 converter.
Step 2. Click "Load Blu-ray" and add the whole BDMV folder to the program.
Step 3. Choose "MP4/MKV" as output format, then directly click "Rip All" button. And VideoByte will do the rest because VideoByte BD-DVD Ripper will have the most optimized settings by default.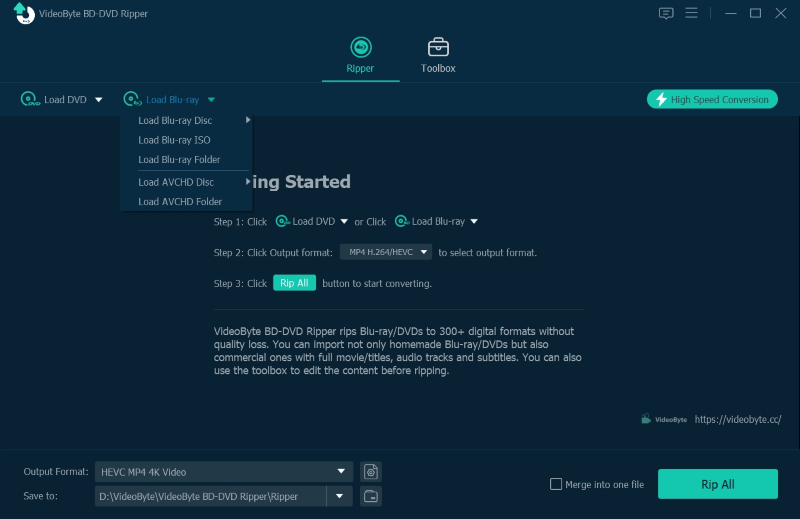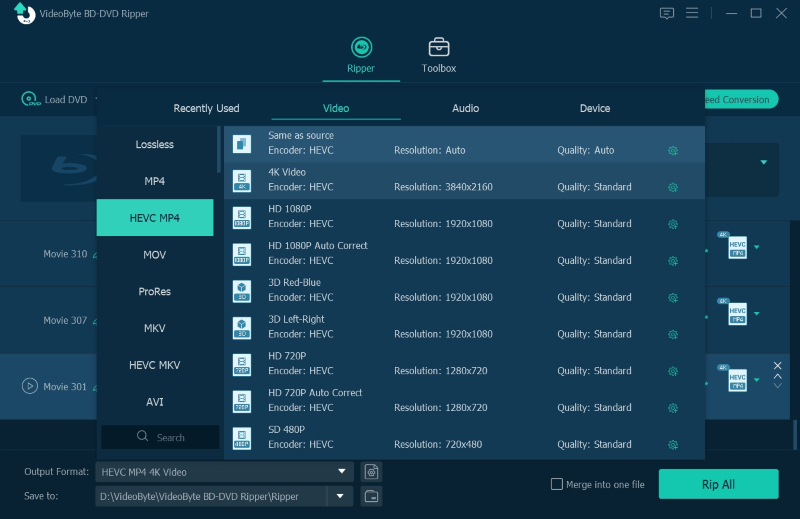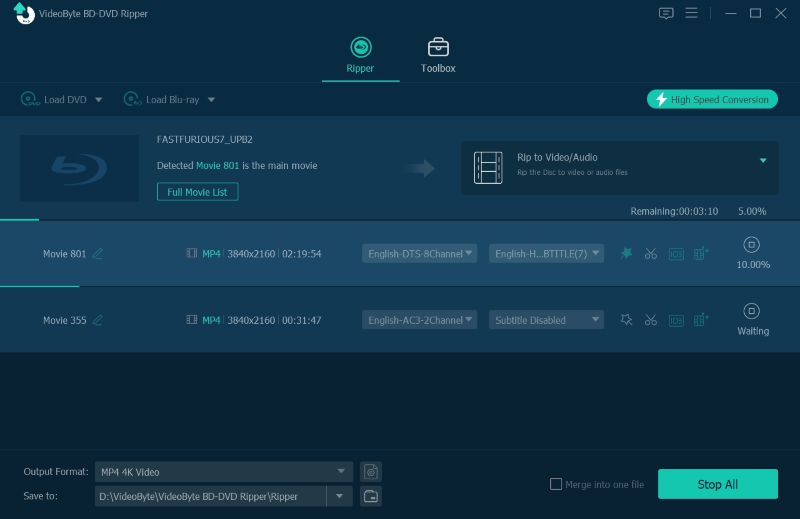 Tips: To better control the file size of the converted BDMV files, click the "gear" icon when you've selected the output format. Then you can customize the frame rate, bitrate or others to adjust the BDMV file size.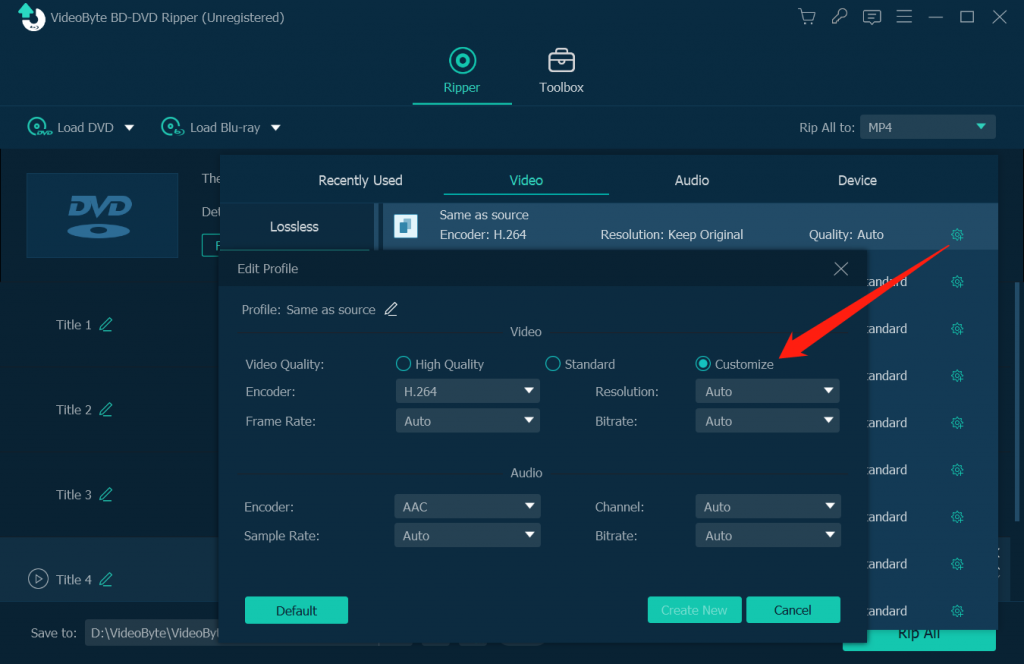 A Video Tutorial on How to Convert Blu-ray to Digital Formats
VideoByte BD-DVD Ripper is not only a BDMV to MP4 or MKV converter, it is also a DVD to digital converter for you to convert your DVD to MP4 easily.
2. Convert BDMV to MKV with MakeMKV
Easy-to-use

⭐⭐⭐

Support OS

Windows & Mac

Input format

Blu-ray/DVD discs

Output format

MKV

Handle Copy Protection

Only support AACS, BD+

Highlights

√ Full functions in free trial;
√ Fast Blu-ray ripping process
You might probably have already got MakeMKV on your computer. In this case, you can try converting the BDMV Blu-ray files that are not Cinavia technology/DRM protected to MKV with this application.
It's a piece of freeware for common digital video files to MKV conversion but you need to purchase it as shareware for BDMV ripping. In addition, if you find it unsatisfactory after you purchase it, you can't get a refund because it claims that all the function of the free version is the same as the purchased one. Besides, the MKV file converted from your Blu-ray will be a really large one so you may need to compress it for computer storage saving.
To remux BDMV to MKV on MakeMKV, launch the software, then follow the steps in the following:
Step 1. Place your Blu-ray in the disc drive and the program will start to scan your disc for a few seconds.

Step 2. After the scanning, click on the big disc button to open it.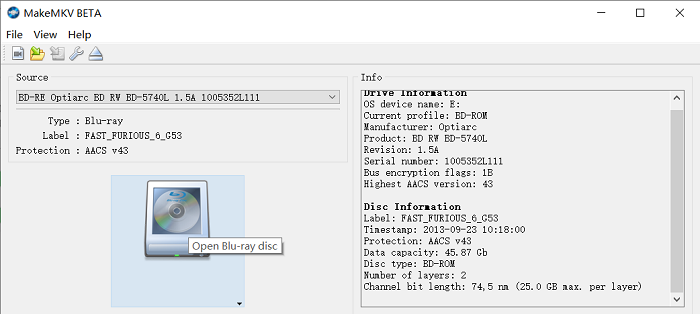 Step 3. Once the scanning is done, you will be able to select the items from the entire BDMV folder. Tick off the ones you need and set up the output folder as where is large enough for the MKV file.
Step 4. Hit the icon under "Make MKV" on the right.
This program is totally-free during the beta phase. However, it might change at any time. And you won't get prompt customer support, either. All you can do is to post the errors you might encounter on its official forum, and wait for some other experienced users to answer your questions. In this regard, VideoByte BD-DVD Ripper performs better for it's more responsive to the needs of customers and provides prompt feedback.
3. How to Convert Unprotected BDMV to MKV with HandBrake
Easy-to-use

⭐⭐⭐

Support OS

Windows & Mac

Input format

Homemade Blu-ray/DVD discs;
Video format: MP4 or M4V, MKV, MOV, MPG or MPEG, AVI, and WMV

Output format

Video: MP4, M4V, MKV;
Audio: AAC, MP3

Handle Copy Protection

No

Highlights

√ Totally-free to use;
√ Open-source;
√ Supports lots of media formats
HandBrake as an open-source transcoder that works on Linux, MacOS and Windows, provides great help for video format conversion in our daily life. Meanwhile, it is also a useful Blu-ray and DVD ripping program that's available with homemade discs. It's kind of disappointed that it can't deal with discs that are armed with DRM protection now. However, Compared with MakeMKV, it supports not only MKV output format, but also MP4, AAC, MP3, etc. Moreover, you will have full control of output settings like adjusting the bitrate, video size and cropping video clips. Now let's see how to convert BDMV to MKV with HandBrake in below: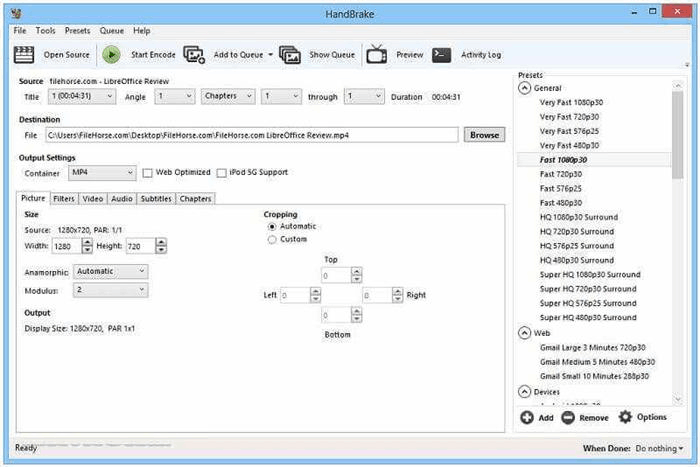 Step 1. Click "Source" and import the BDMV file to HandBrake.
Step 2. Click "Browse" to select a preferred output folder where you would like to place the converted files. Make sure there is enough space on your hard disc before ripping. Normally, you can rip 50GB Blu-ray to 10GB MKV while still remaining 1080p Full-HD quality.
Step 3. Select MKV or MP4 as output format. You can also adjust the bitrate or framerate to reduce the file size. Or you can keep the settings by default to make it standard.
Step 4. After all settings are done, click on "Start" button to start the ripping process.
Different from VideoByte BD-DVD Ripper, the outdated and not user-friendly interface of HandBrake makes it tricky to use for most users, while VideoByte owns a more intuitive and concise interface for easily ripping and converting works. More importantly, without GPU acceleration technology, the ripping speed of HandBrake would be limited by your CPU, which may take you way more time compared with other Blu-ray or DVD rippers on the market.
FAQs about BDMV Playback and Conversion
BDMV is actually a Blu-ray Disc Movie Information File that contains the names of Blu-ray movies, movie objects, audio data but doesn't hold the actual multimedia files themselves. This is also the reason why users cannot directly open the BDMV with the common media players.
2. Which Kind of BDMV Does VideoByte BD-DVD Ripper Support?
BDMV is a kind of information file, i.e. Blu-ray Disc Movie Information File, which is a modified format of MPEG-2 stream. The surely-supported BDMV files are as follows:
AVCHD folders (BDMV and CERTIFICATE) with .mts/.m2ts file extension from HD camcorders.
Blu-ray movie with BDMV & CERTIFICATE folder. In this folder, there is a stream subfolder, which contains an MTS file inside.
Blu-ray movie with a BDMV folder structure, and in this folder there are files with .m2ts extension.
3. Can VLC Open BDMV Files?
Yes. VLC Media Player as a powerful open-source media player also works as a useful BDMV player. However, you may encounter constant errors like "Your input can't be opened: VLC is unable to open the disc." Or "This Blu-ray disc needs a library for AACS decoding, and your system does not have it." That's because you have not installed an AACS decoding library for VLC.
You can see the full steps on the tutorial we wrote before: How to Play Blu-ray with VLC on PC & Mac (Ultimate Guide)
4. How to Reduce the Size of BDMV Files?
Converting BDMV files to MKV can reduce the file size largely already. But if you want to further resize the file size, you can try VideoByte BD-DVD Ripper. In its customized options, you can reduce the file size by adjusting the resolution, frame rate, bitrate, etc. Also, you can get rid of all unnecessary audio tracks, subtitles and keep the one you want, which is going to save both conversion time and the size of BDMV files.
5. What Is the Difference Between MP4 and MKV?
MP4: MP4 can play by almost all media players which have better compatibility than MKV in video editing and playback. If you want to convert BDMV to MP4 for uploading to YouTube, you can choose this.
MKV: MKV format is larger than MP4 format generally. It supports FLAC lossless audio while MP4 does not. It also supports more features, multiple audio/subtitle tracks. Therefore, people tend to choose MKV when converting Blu-ray discs.
To sum up, converting BDMV to MKV/MP4 is more convenient because it not only largely minimizes the file size without losing quality but also enables people to watch them on any device. VideoByte BD-DVD Ripper is the reliable BDMV converter to help you out. Try this to have a good movie night!
Related Reading: BDMV vs BDAV: What's the Difference?
VideoByte has just released VideoByte DVD Ripper to be the alternative to VideoByte BD-DVD Ripper. It's a dedicated DVD to digital ripping program that supports input of DVD or related files, and keeps all DVD ripping features of VideoByte BD-DVD Ripper. If you just need a tool to rip DVD without ripping Blu-ray features, this lightweight DVD ripper is a reliable choice.
Tips: The only difference between VideoByte DVD Ripper and VideoByte BD-DVD Ripper is the former does not support the Blu-rays.